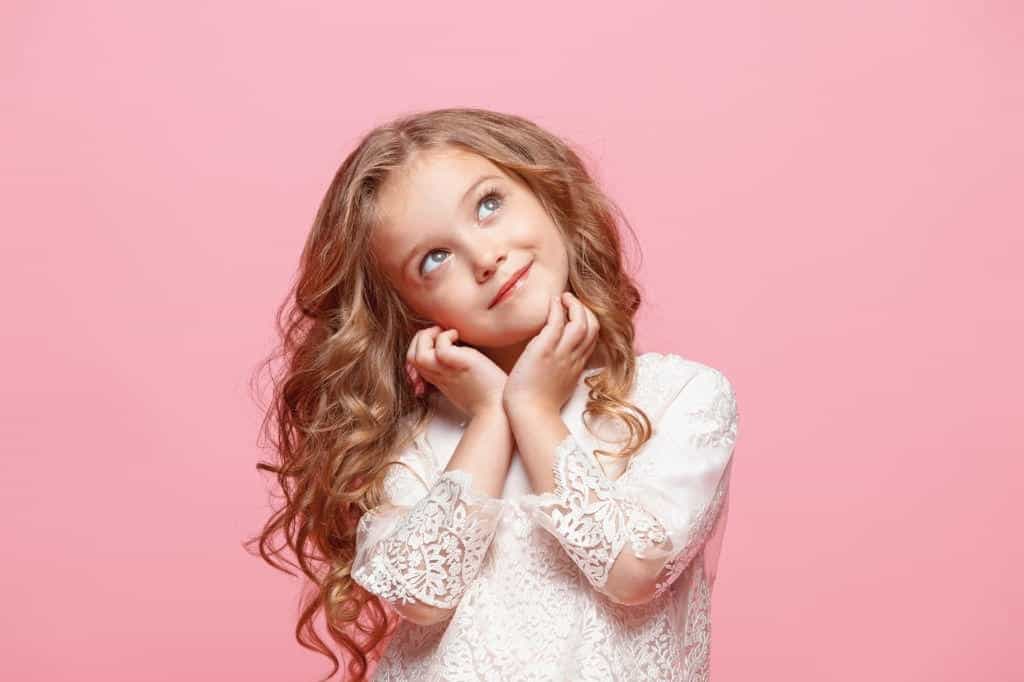 The hairstyle is very important to look and appearance. A gorgeous hairstyle can make you look more beautiful. 11 year-old children also love amazing hairstyles. They will feel happy if they have a new special hairstyle. Children want to go to school to show off a new change with a nice hairstyle. They are excited to go out after you make a great hairstyle for them. In this article, we will mention hairstyles for 11 year olds with medium hair. Hope you can renew the hairstyle for your kids.
10 Hairstyles For 11 Year Olds With Medium Hair
1. Colorful and Patterned Tie-Ups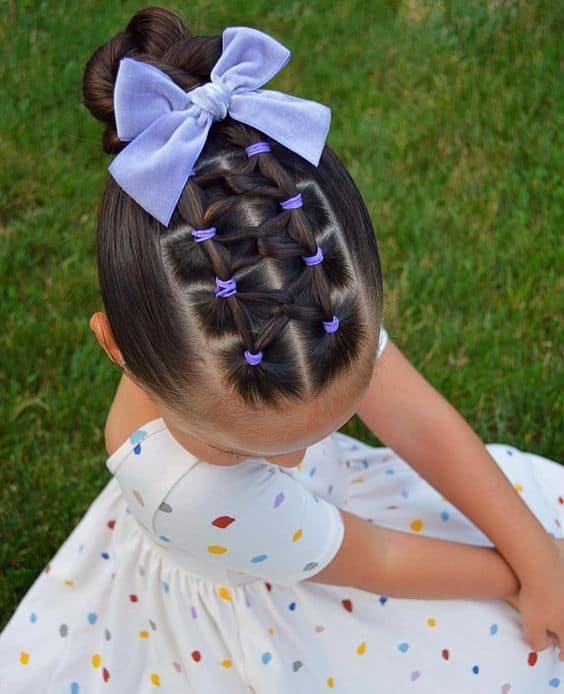 This hairstyle seems complexible for the first time you see it. However, if you look at it carefully, you will realize that the style is made from several simple ties and colorful hair bands. Combine well each part, then invent your own style. You just tie or can make braids and tie braids. 
There are so many patterns you can make. No rule for this hairstyle. It's free to be creative. You can create a new pattern each time you make colorful and patterned tie-ups
This is one gorgeous hairstyle for little girls. Everyone can think it's hard to make it, but you know the truth. 
2. Side Braids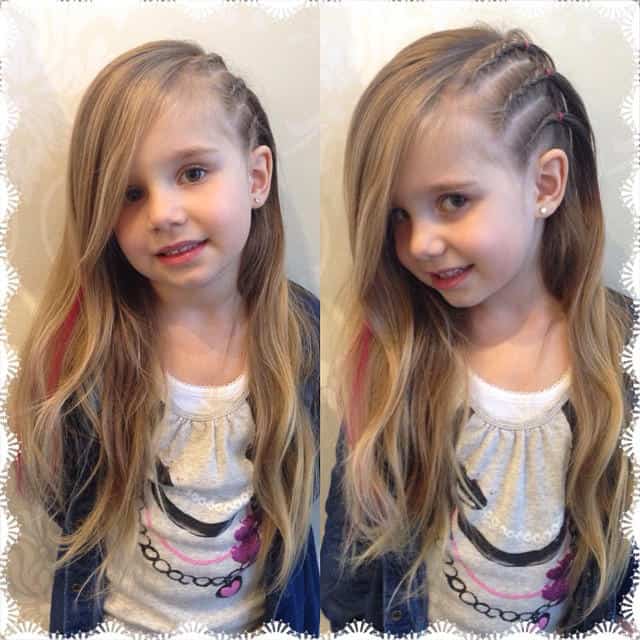 All you need to do is to braid up the sides a little – a few braids that you can later connect to the rest of your hair at the back, as an example.
Instead of side-shaves, you can try side braids. If you are afraid that side-shaves doesn't fit your look and don't know how long hair grows back, you can create a similar or identical effect with braids. This is a cool idea. 
You must braid up side hair a little. Connect a few braids to the rest of the hair at the back.
3. Milkmaid Braids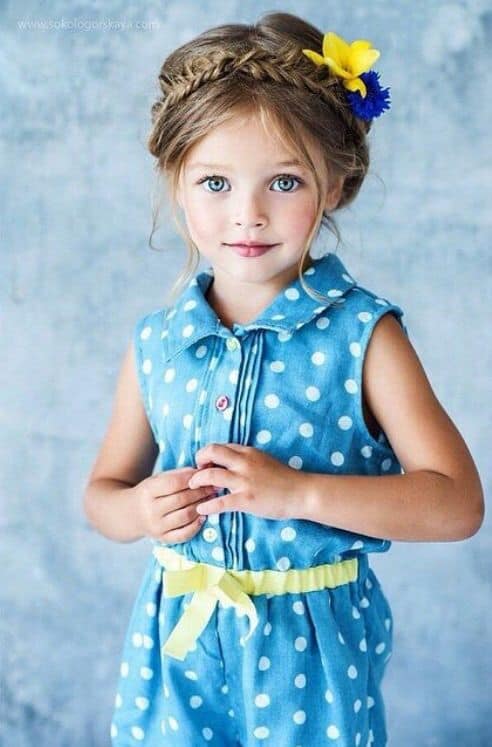 This braided hairstyle is very beautiful. Young girls look cuter with a unique style.  You need to make two braids and a handful of bobby pins. Make two braids as usual. 
Remember to do them over their ears or on the side of the head. Cross braids across the back or over the top of their head, tuck the ends under each other and bobby pin them. Pin braids carefully to avoid braids being loosened and falling down. 
Read more: A Guide To Hippie Style Clothing
4. Pony-Braid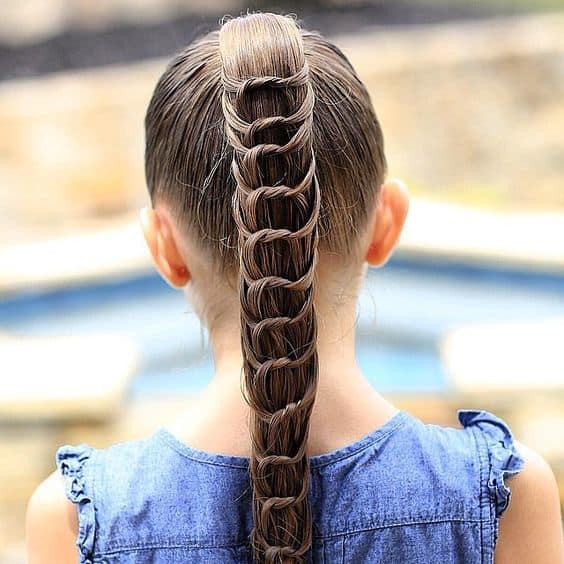 While you wonder if you should choose pony or braids, an idea crosses your mind. Your creation comes up with a special hairstyle. It's a pony-braid hairstyle. 
How about combining braids with a ponytail? You also can coil braids around the ponytail to the bottom with twists and turns. Maybe you need to watch tutorial videos to make this style. Follow the instructions of expert hairdressers. Don't give up!
5. Two Braids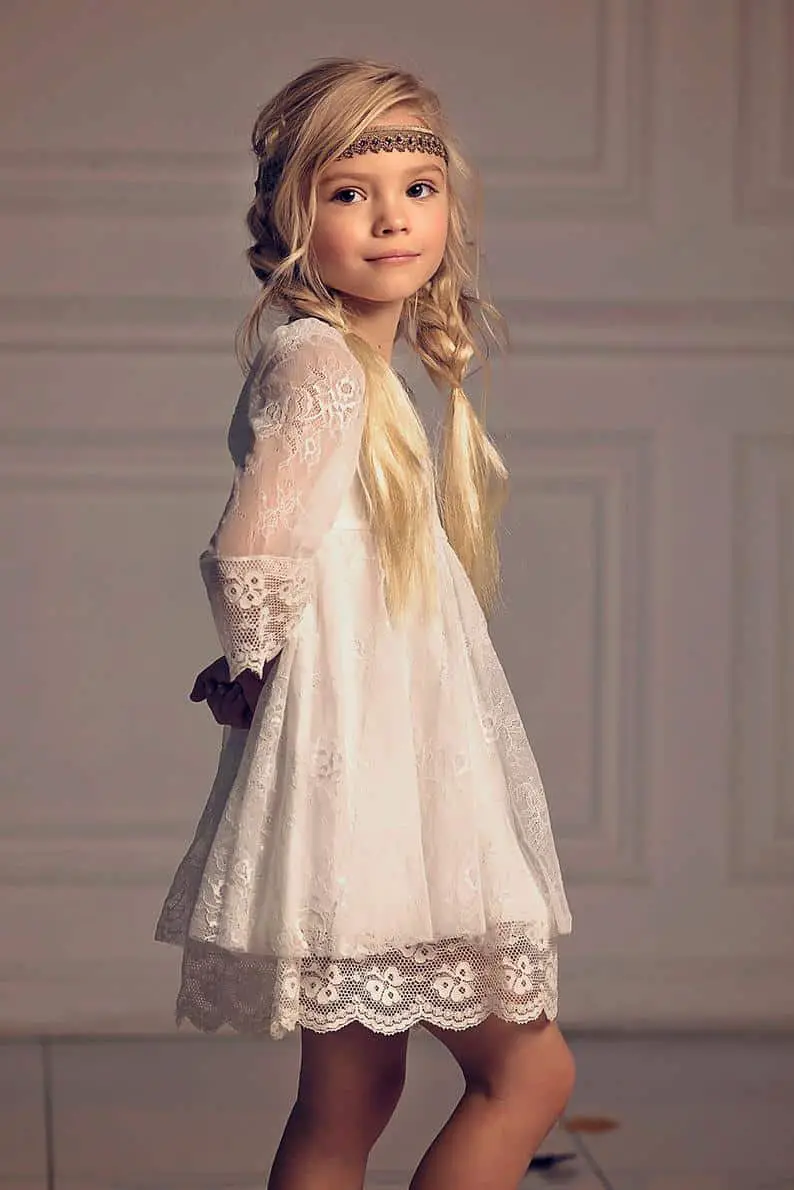 This is a classic hairstyle. It doesn't take time to make two cute braids. Divide hair into two parts into two sides by a middle line. Use a loose rubber band to keep one side stay still. Spray hair on the other side with a spray bottle, comb the hair flat, and start making a braid. 
Fasten it with a small rubber band and finish the other side braid. You can place a small hair bow at the top of each braid. The two-braid style is one of the simple hairstyles for 11 year olds with medium hair.
Read more: 8 High Fashion Hairstyles for Women with Long Hair
6. Subtle Bow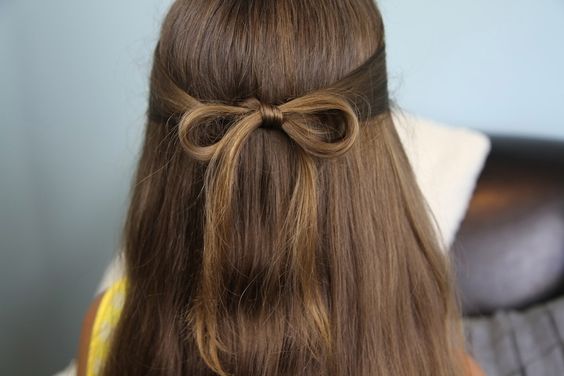 Take a piece of hair on each side. You need to use the hair an inch above the ears. Reach back 2 pieces and grab them. You have two loops now and you take your bow. You're going to take two hair strands. Cross hair strands over and thread. One through and pull it tight. So, you have the hair crossed and it's tight up against the head. Then, you're going to make a bow. Do a loop, two loops, just like you tie a shoe. Now you have two loops. You've made your bow.
Use bobby pins to keep the bow still. To dress up the bow much more, you can curl the tassels of the bow and the style would look very elegant.
7. Bun Up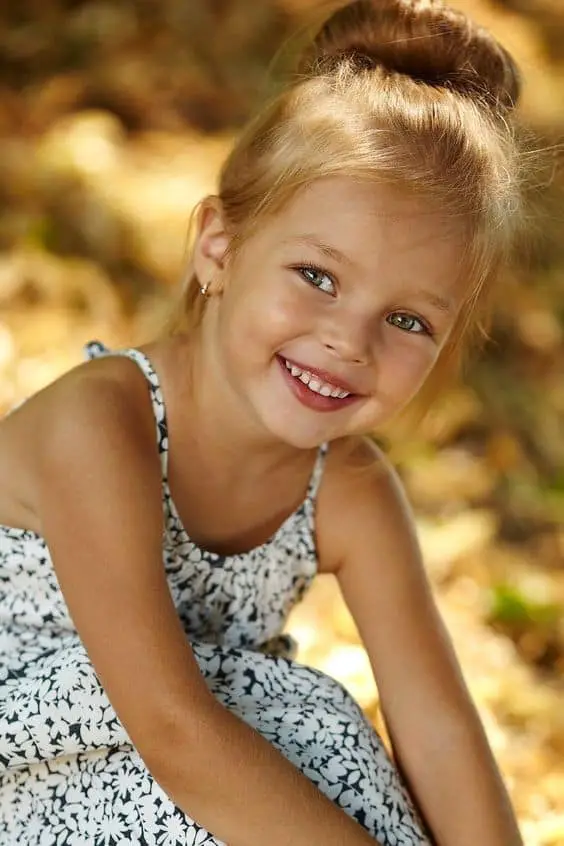 You can make this hairstyle for your 11-year old daughter to go to a wedding. She will look elegant as other ladies in the ceremony. The bun seems easy to make but it doesn't. It's quite hard to bun up neatly. 
You can buy some accessories that help you to make bun easily. Use ribbon clips to decorate the bun.
8. Lovely Curls & Braids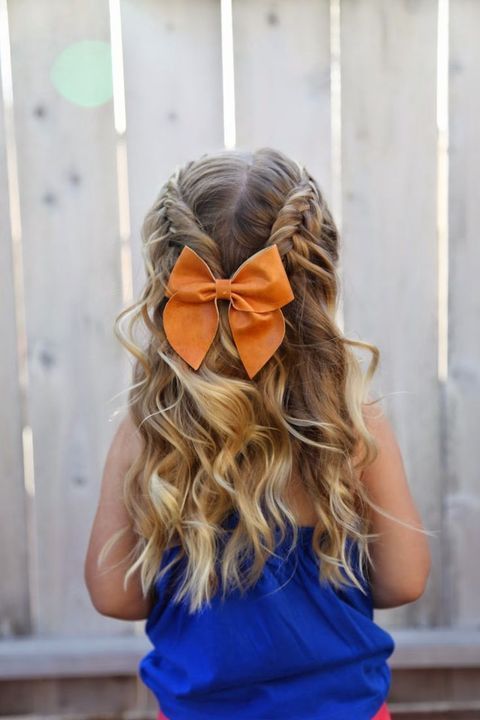 Combining loose curls and braids is an amazing choice for events, dance parties, or special dinners. Your girl will look like a princess with this fascinating hairstyle. You only have to pair charming locks up with a few simple braiding patterns.
9. Side Mini Ponytail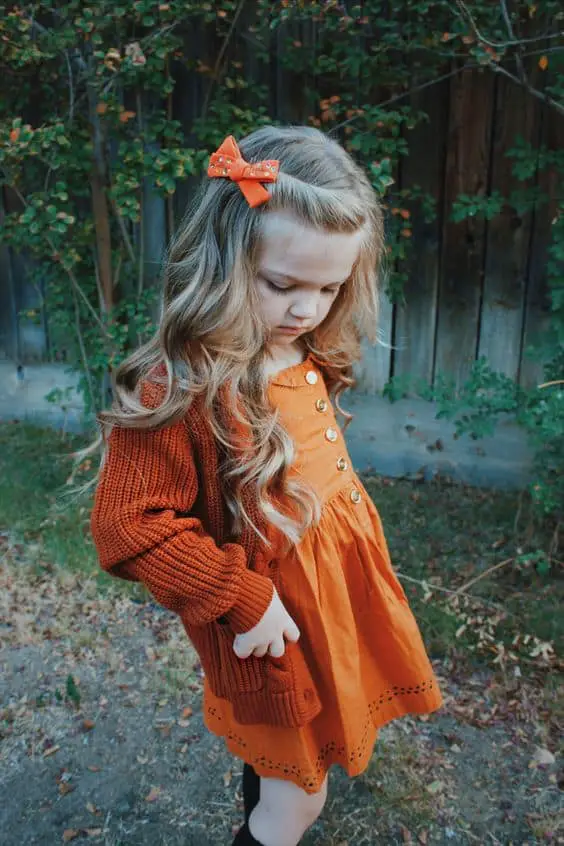 If your kid doesn't want to tie up all the hair. You can apply this hairstyle instead of a ponytail. Part the hair on the side so that it looks like being naturally parted. Brush the top into a small ponytail and add a hair bow.
10. A Braid Like A Hairband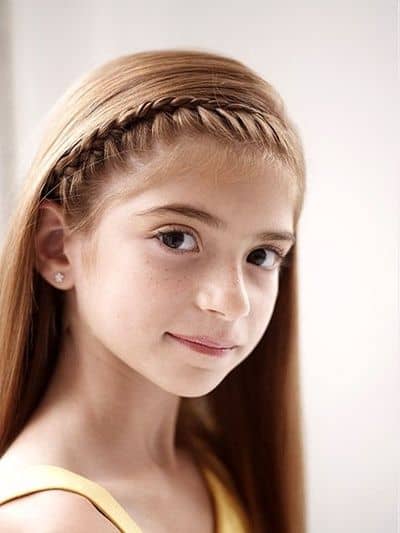 If you want to show all parts of your face and don't want any hair to cover the face, you can try the style " A braid like a hairband". Make a hairband of your hair. You need a braid from the hair around your fringe. Hoop the hair all up along the sides until you complete the braid from one side of your head to the other.
Wrap It Up
All girls want to dress up and look pretty in all circumstances, especially events or parties. You can try multiple stunning hairstyles to give her a good look from simple styles to complexible ones. We've mentioned hairstyles for 11 year olds with medium hair. They're worthy to try.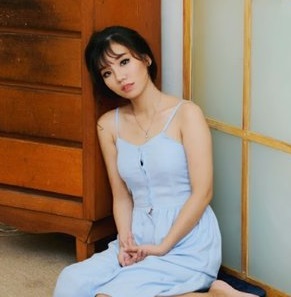 Hi Everyone, BeYoungAholic's aim is to help women who have lost their self-confidence because of the way they look. We will provide you tips and bits of advice on how to take care of yourself and maintain your youthful look. So, Enjoy the blog!