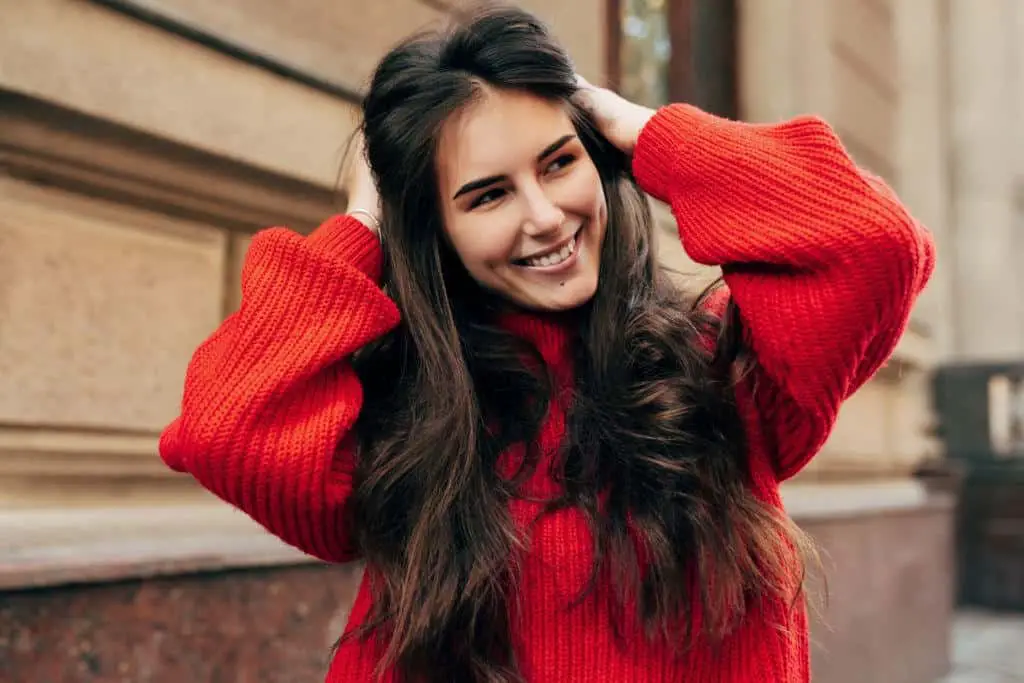 When it comes to styling, long hair offers you a chance to try out an array of styles that will make you look ravishing. Whether you are considering choosing bombshell blowout, long bob, curls, or any other types, you are guaranteed a beautiful appearance. Perhaps you are having issues choosing a beautiful hairstyle that is impeccable for your long hair, here are some long hairstyle inspirations for you.
1. Long bob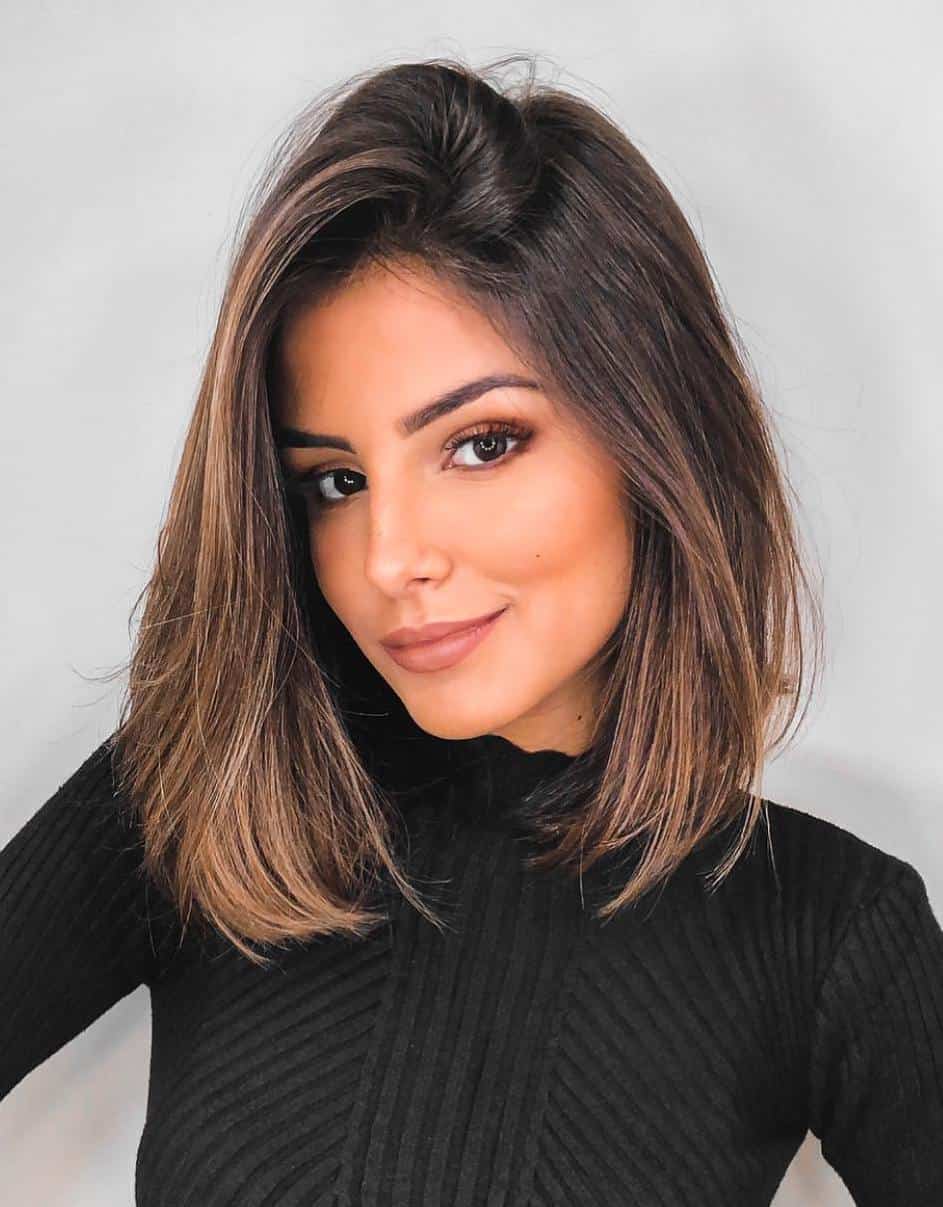 Also called lob, the long bob is form of chic and classy hairstyle for women with long hair, this hair style is also known worldwide as a popular cut extremely favored by high fashion models and celebrities in recent years. This simple style allows you to maintain a straight and long hair that goes perfectly with all kinds of face shape. With this hairstyle, you do not have to do much for maintenance, if you worried less hairs or not long enough, you can easily buy some wholesale hair bundles for daily hair style maintenance.
2. Slicked back waves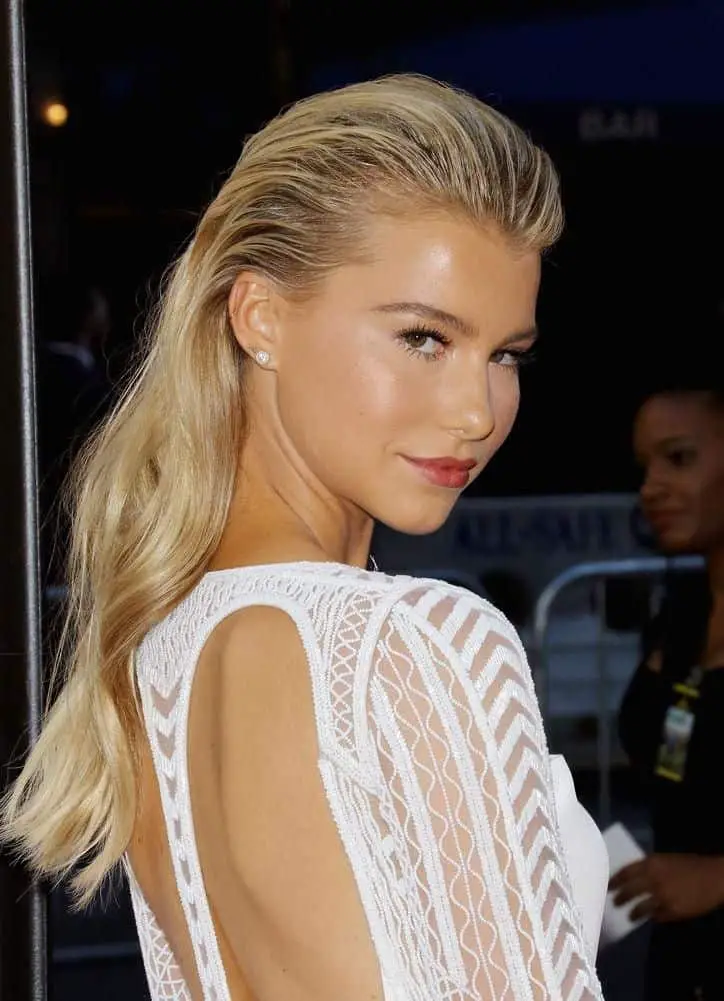 This is a great hairstyle for professionals and other busy women who may not have much of time to spend on styling their long hair in some instances, it casts an impression of sleek and being runway-chic. Simply add small amount of gel or mousse to polish the hair backward and look as dashing as possible. This hair style is perfect for office ladies and any events or occassions to render professionalism and charm.
3. Updo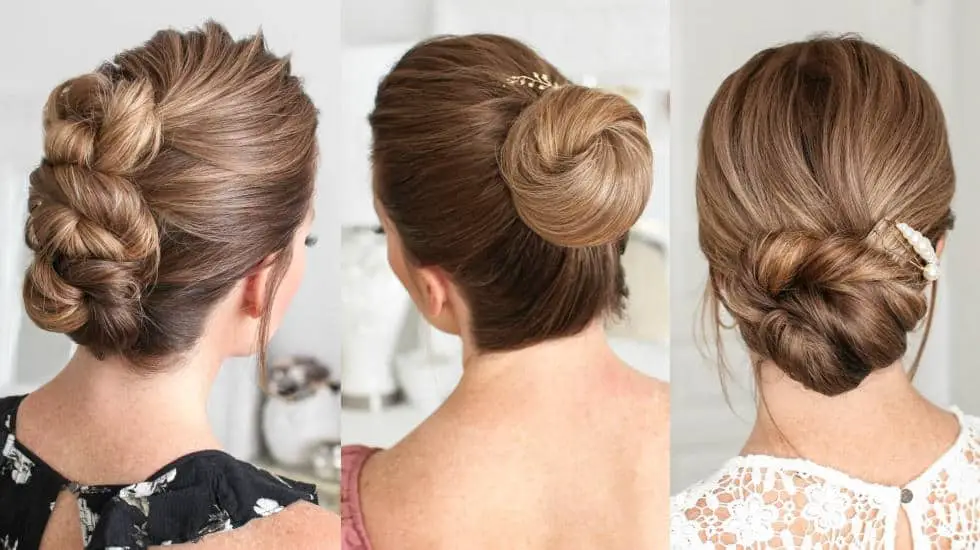 Updo is a sophisticated hairstyle that goes ideally with long hair with smooth textures, it is also a favorite hairstyle beloved by celebrities, especially for formal occasions. You can get started by using a serum on your hair. Just keep some strands of hairs to accentuate your face while twisting the remaining to create a beautiful bun. Use a hair tie and bobby pins to keep the bun in place. Updo hairstyles are also largely favored by black women with their creative and assorted braided patterns which will facilitate the effect of unbelievable elegance. This hairstyle either for easy updos or simple half updos shows the women feminity and is a wonderful hairstyle for special occasions such as weddings or proms.
Want to kill this look? Use a pair of statement earrings or hoops.
4. Blunt curtain bangs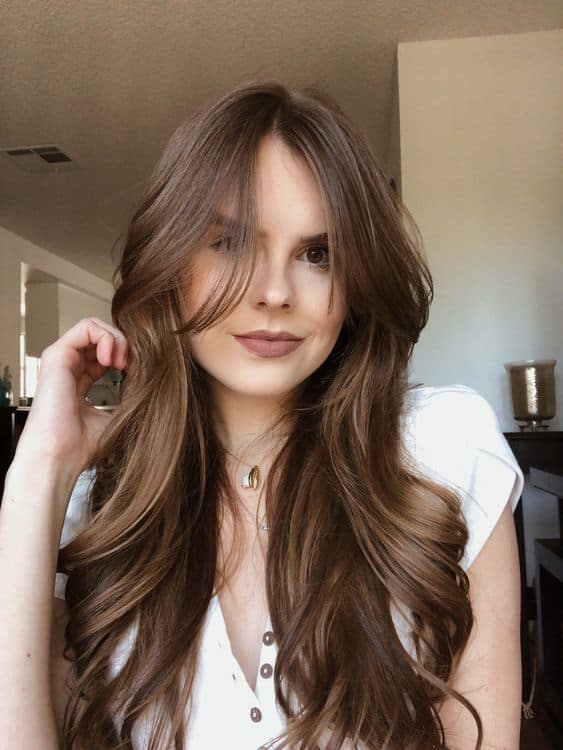 Blunt curtain bang is another beautiful style for women that want to add to the length of their already long hair. The center strands of hair should be snipped to make sure that they go just underneath your eyebrows. The curtain bang if done correctly can completely change a woman's appearance, however you need to consider about your own hair texture, length, skin stone and face type for planning this hair style to avoid potential bad effect.
5. Classic pony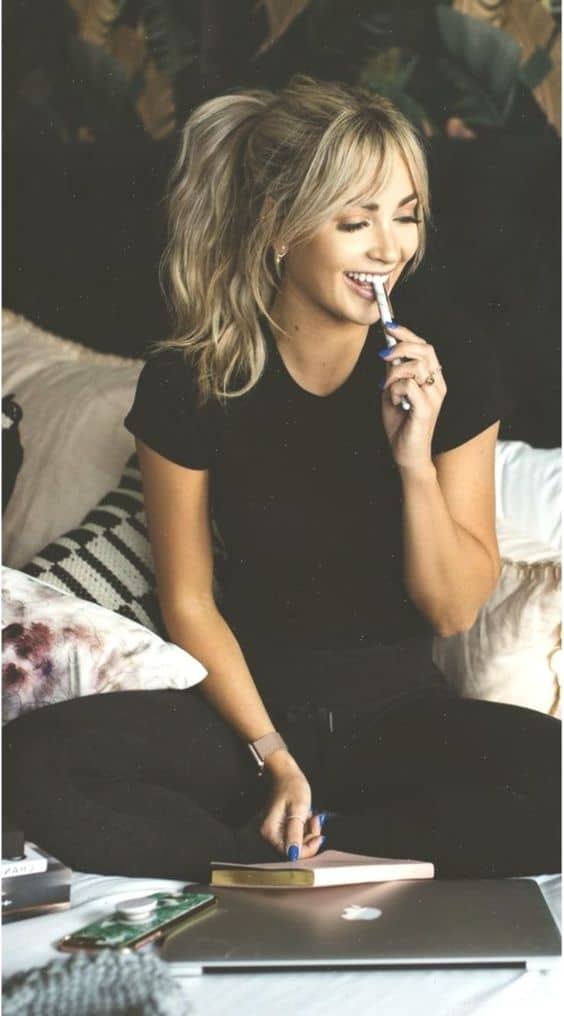 Classic pony is one of the most fashionable hairstyles and is always a go-to hairstyle for every woman with long hair due to its combination of cuteness and simplicity. For this style, simply pull the hair back after teasing your hair roots toward your head's crown. This hair style usually will display as simple and brisk, without using any sophisticated equipment, accessories or techniques, you can dress it up and show your style.
6. Side sweep with waves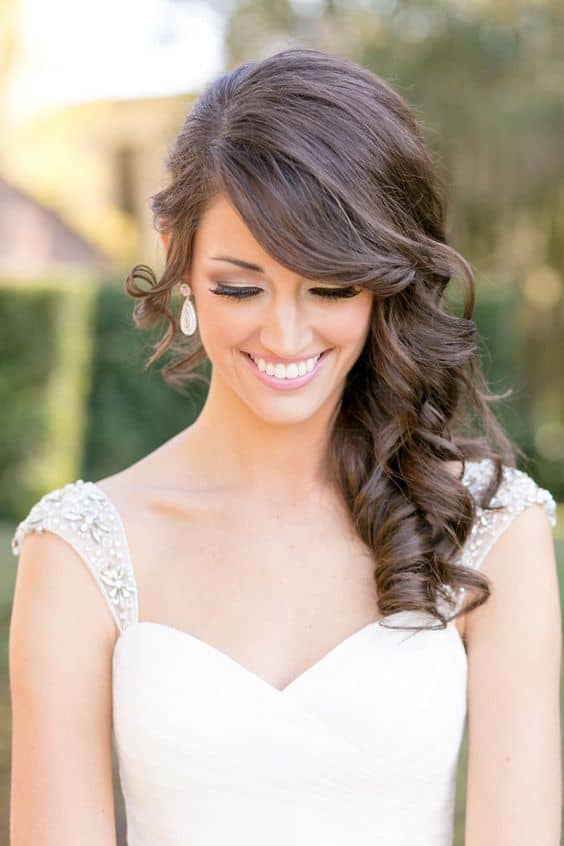 In the 1950s, side sweep with waves was en-vogue and is back for our pleasure. This hair style is also a typical fit for brides with long hairs. Some fashion stars are also big fans of this hairstyle. Your hair should be parted to a side before folding and pinning a front portion towards the back to add some height and volume to your hair. The side portion of the hair should be swept back and secured. Finally, ensure that the remaining part of the hair is curled to add a lovely finish to this hairstyle.
Read more: Should I Get a Body Wave?
7. Bobby-pinned waves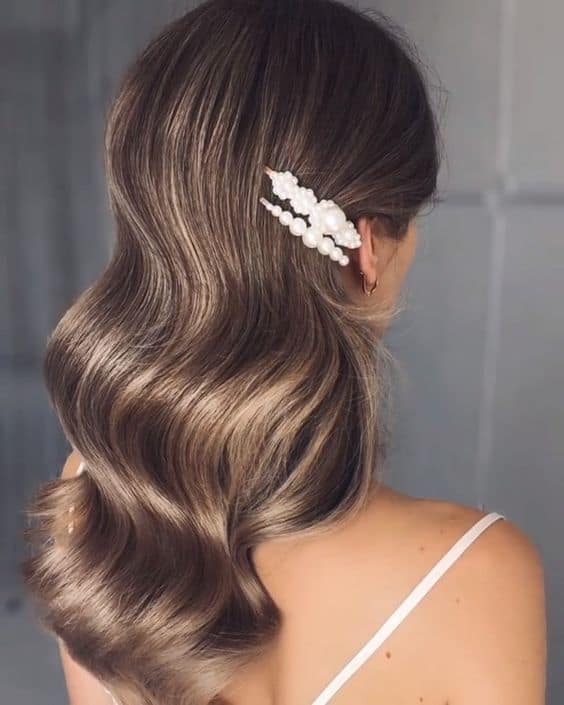 This is an understated hairstyle that does not require much effort to do, you just need to use some bobby pins that favored even by little girls for making this hair style. However, you can rest assured that the result will keep you looking awesome for a long while. For this style, just part your hair to the side and use bobby pins to prevent the hair from getting to your face. Usually, the bobby pins used and the delicate designed such hair style will render surprisingly refreshing fashion look if guided appropriately by hair style designers.
8. Low pony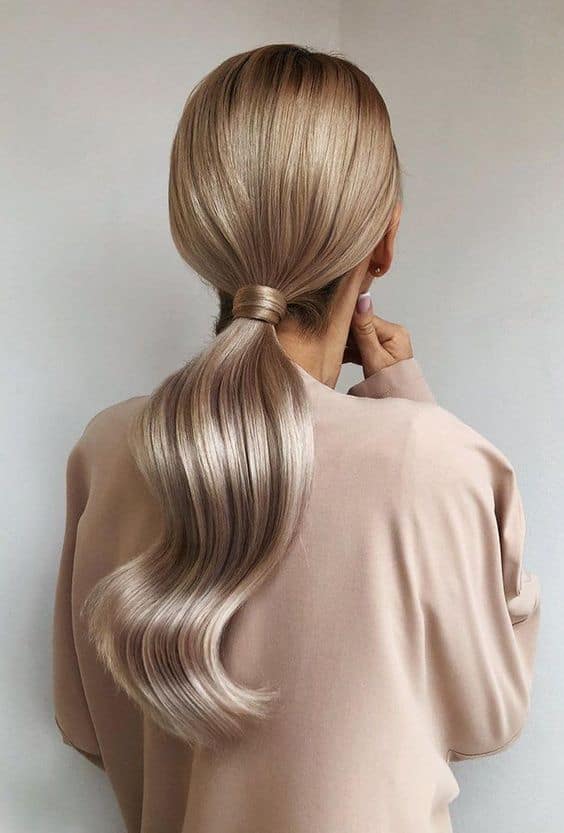 The low pony is pretty much a regular ponytail, however it is shorter and posher. It maybe the easiest hairstyle but provides endless inspiration to women for reinventing their romantic look. So, use dry shampoo to make the texture of your hair smoother and do the shorter version of the regular ponytail. You will be amazed how great this will look on you.
Which of these amazing hairstyles for long hair would you like to try out?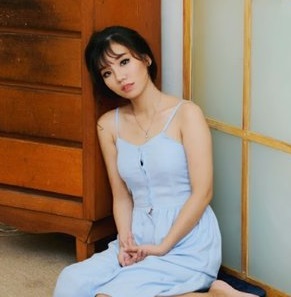 Hi Everyone, BeYoungAholic's aim is to help women who have lost their self-confidence because of the way they look. We will provide you tips and bits of advice on how to take care of yourself and maintain your youthful look. So, Enjoy the blog!