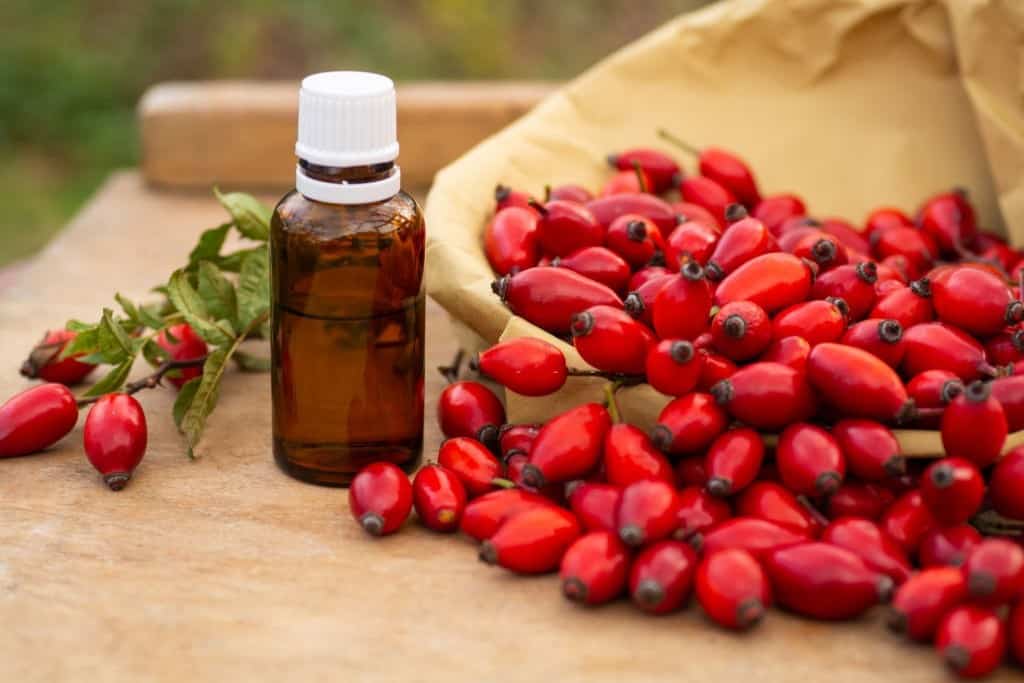 Rosehip oil is an exceptional ingredient extracted from rosebush seeds, commonly used for skincare routines. It has the ability to help nourish your skin, helping with stretch marks, scars, acne, wrinkles, and other skin conditions. That's why a lot of people have this in their bathrooms when doing their skincare routine.
While just a few drops of this oil can go a long way, you have to remember that this oil also has a shelf life. So should you store Rosehip oil in the fridge to have it last longer? Read on as I share where to store Rosehip oil and how to keep it fresh!
Why Store Rosehip Oil In The Fridge?
There are a lot of mixed statements as to whether or not you should leave Rosehip oils in the fridge. Some people say it's recommended to do so to have it last longer. However, others say that you need to avoid placing it there as the cold temperature can have the oils lose consistency or thicken it, which ruins its shelf life.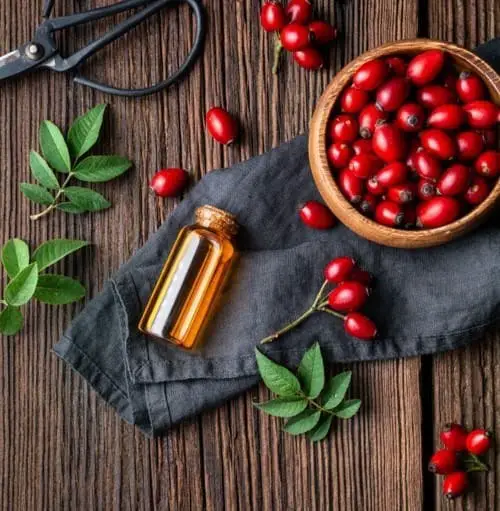 As much as possible, I highly recommend that you store your Rosehip oil in the fridge. It's best to place it in there after opening the oils, to help prolong its shelf life and have it last the suggested amount of time.
This is because oils such as Rosehip oil can deteriorate or keep their consistency based on these factors:
Light
UV light can accelerate the breakdown of Rosehip oil, which is why you should never place it under direct sunlight. That's why facial oils like these are placed in dark or opaque bottles or containing boxes. Take note that the clearer you can see the oil from the container, the more light can degrade it.
Heat
Heat can make molecules in liquids move faster and when you heat highly-active skincare ingredients, it loses the efficacy quicker. That's why you shouldn't store skincare products in warm areas or, again, under direct sunlight.
Air
Oxidation usually happens in vitamin C serums when stored incorrectly, which would turn it to an orange-brown when exposed to air. While the color change in Rosehip oil is less visible, the scent changes. Air is an oxidant and can age quicker when it comes in contact with oil.
That is why it's recommended to keep it in the fridge, where your Rosehip oil stays cool, away from light and air. It keeps the oil lasting even longer!
---
Storing Rosehip Oil For Freshness
You should definitely store Rosehip oil in the fridge to keep it from going rancid. But you should also take note that even when storing it in the fridge, it still has an expiration date.
Rosehip with pure extracts without any additives may expire faster, usually up to six months at most. For Rosehip oils mixed with other essential oils and vitamins, it can extend its shelf life and last for up to two years or more.
You can keep it lasting for as long as the recommended time says by doing the following:
Store the oil in a dry area of your fridge where it doesn't meet direct light or any form of heat
Keep Rosehip oil in a dark glass bottle to reduce any exposure to light
Close your Rosehip oil's cap tightly, placing it back in the fridge right after using it. Avoid leaving your bottle open to prevent air making contact with the oils
Throw your Rosehip oil away if it grows rancid. You will know based on its smell, look, and consistency
Learn more about how to use Rosehip oil and storing it well in this informative video:
Wrapping It Up
Rosehip oils have shelf lives, similar to all other kinds of essential oils. As long as you store it properly, you can have it last longer and prevent wasting money from it going rancid. It's recommended that you keep it in the fridge as long as you place it in the right bottles.
I hope you learned more about the oil and that it answered your question, "Should you store Rosehip oil in the fridge?" Start learning how to maintain your essential oil collection to keep it fresh for your skin now.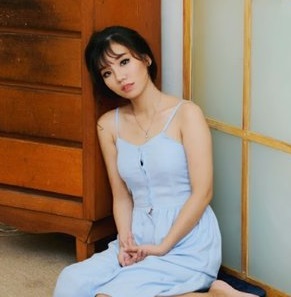 Hi Everyone, BeYoungAholic's aim is to help women who have lost their self-confidence because of the way they look. We will provide you tips and bits of advice on how to take care of yourself and maintain your youthful look. So, Enjoy the blog!