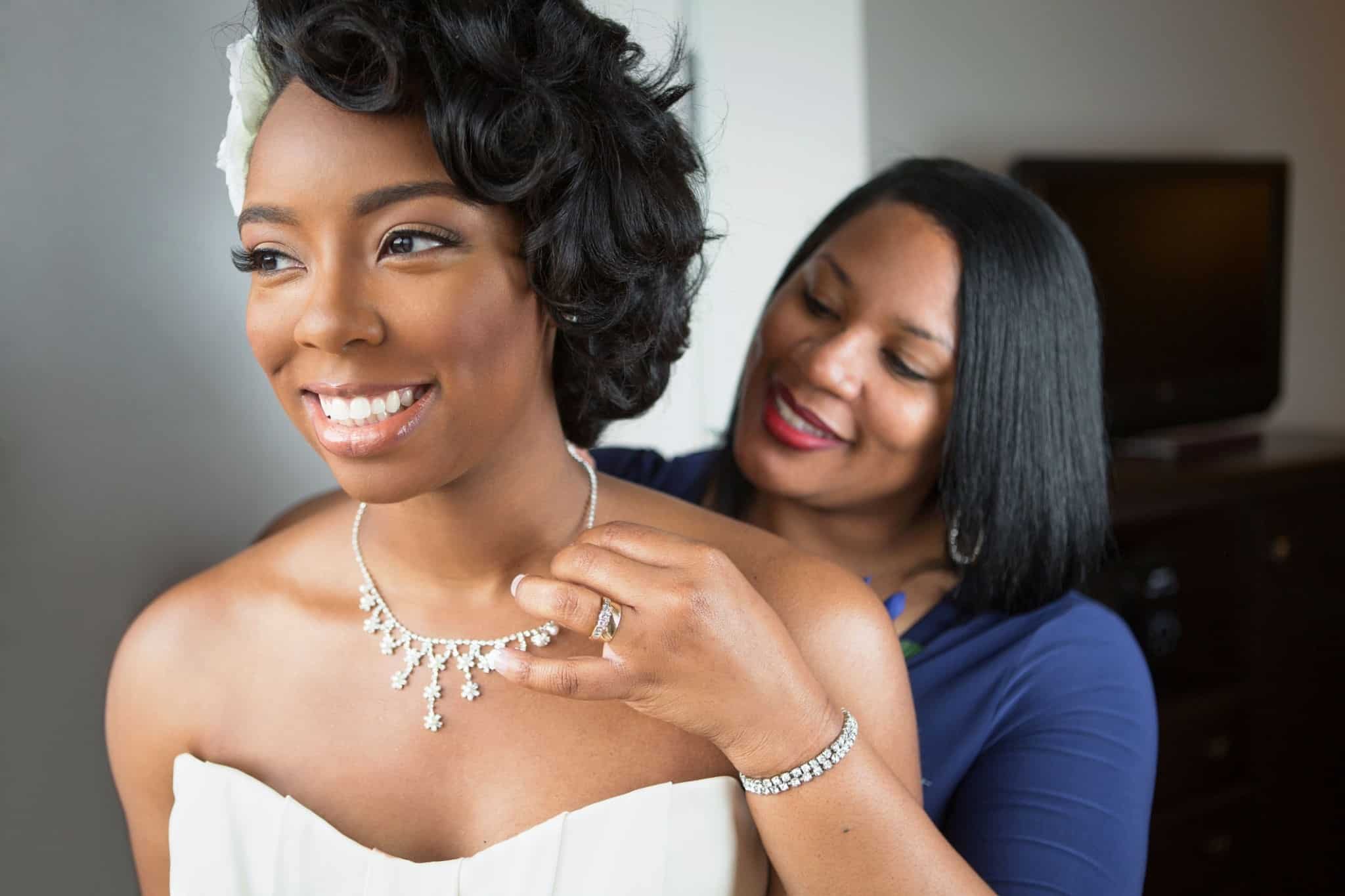 In the wedding ceremony, the brides always dress, makeup and become very splendid. The wedding ceremony is a big day and an unforgettable moment. Therefore, looks on the wedding day are very important. Everyone wants to be the most beautiful. Black brides also pay great attention to their outfits and hairstyles. There are so many beautiful short wedding hairstyles for black brides that make them princesses for the wedding ceremony.
Short Wedding Hairstyles For Black Brides
1. Short Natural Hairstyle with Flowers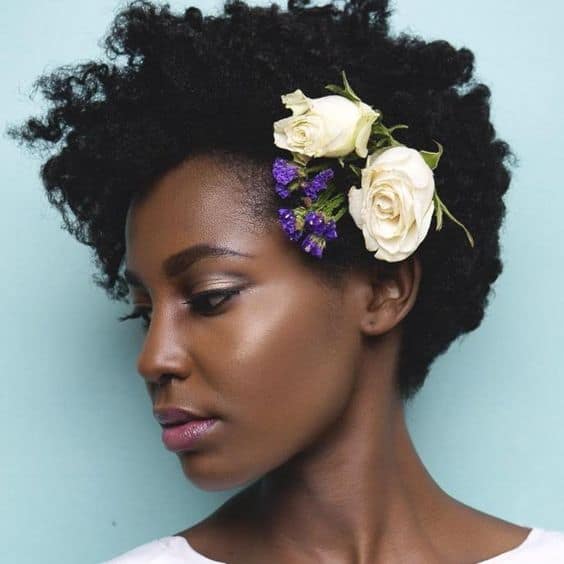 This hairstyle is not too complicated and it uses flowers to make the hair beautiful. Put a real bouquet of flowers into the hair above the ear. So delicate! This hairstyle enhances the beauty and texture of natural hair. Therefore, flowers and hair give a romantic feel.
2. Natural Curls with Headband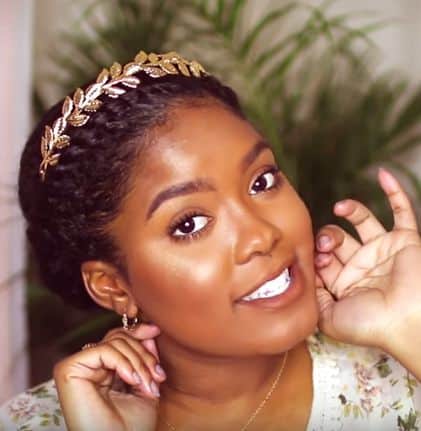 With a beautiful, elegant headband, you have a stunning hairstyle when walking down the aisle. The hairstyle utilizes natural hair. It shows off your beautiful curls, while a headband frames your face beautifully.
3. Afro Puff with Highlights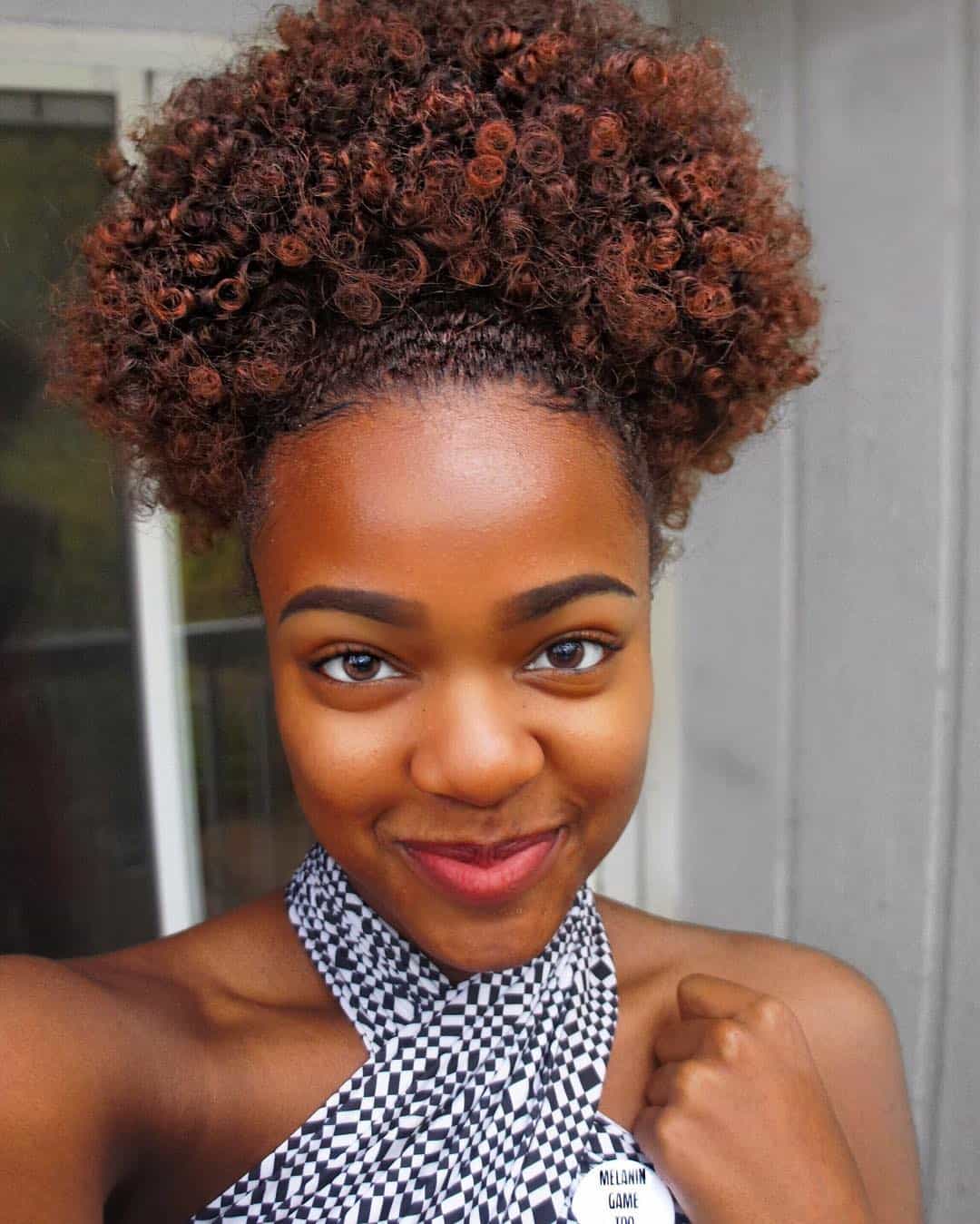 This hairstyle is perfect for brides who want to show off their natural hair. To create the hairstyle, flick your curls up and out of your face. Let's put them together into one breathtaking puff. The highlights will complement your skin tone first.
4. Flawless Finger Waves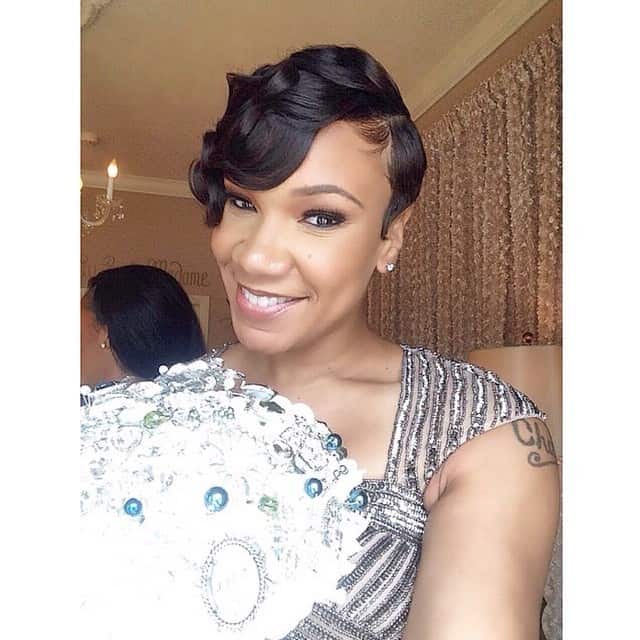 Women with short hair may have difficulty creating attractive African-American wedding hairstyles because they feel that the length cuts down their choice. If brides don't want braids, the finger waves are captivating and they can have a great vintage style.
5. Wedding Hairstyle With Rows Of Twists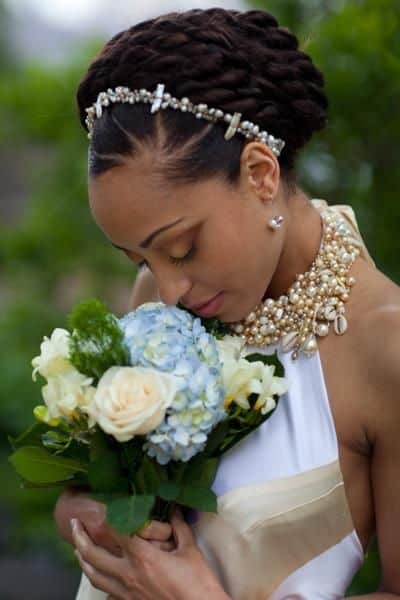 Braised black hair is a miracle! The hairstyle looks simple, but the curls look neat and generous. Star-like parting is a powerful element of this hairstyle. African-American ladies can buy eye-catching accessories to complete such a bright fluffy hairstyle without fear of looking too flashy.
6. Low Updo With Flowers And Lovely Ringlets
When it comes to the latest trend of wedding hairstyles for black women, the romantic curly updos is one of the favorites. To look good, your hairstyle doesn't need to be too complicated. The gentle ringlets at the nape are adorned with cream-white flowers that are not too difficult to remake, but extremely pretty and feminine. The contrast of her sleek hair and large round curls gives a magical effect!
7. A Showy Wedding Hairstyle For Short Natural Hair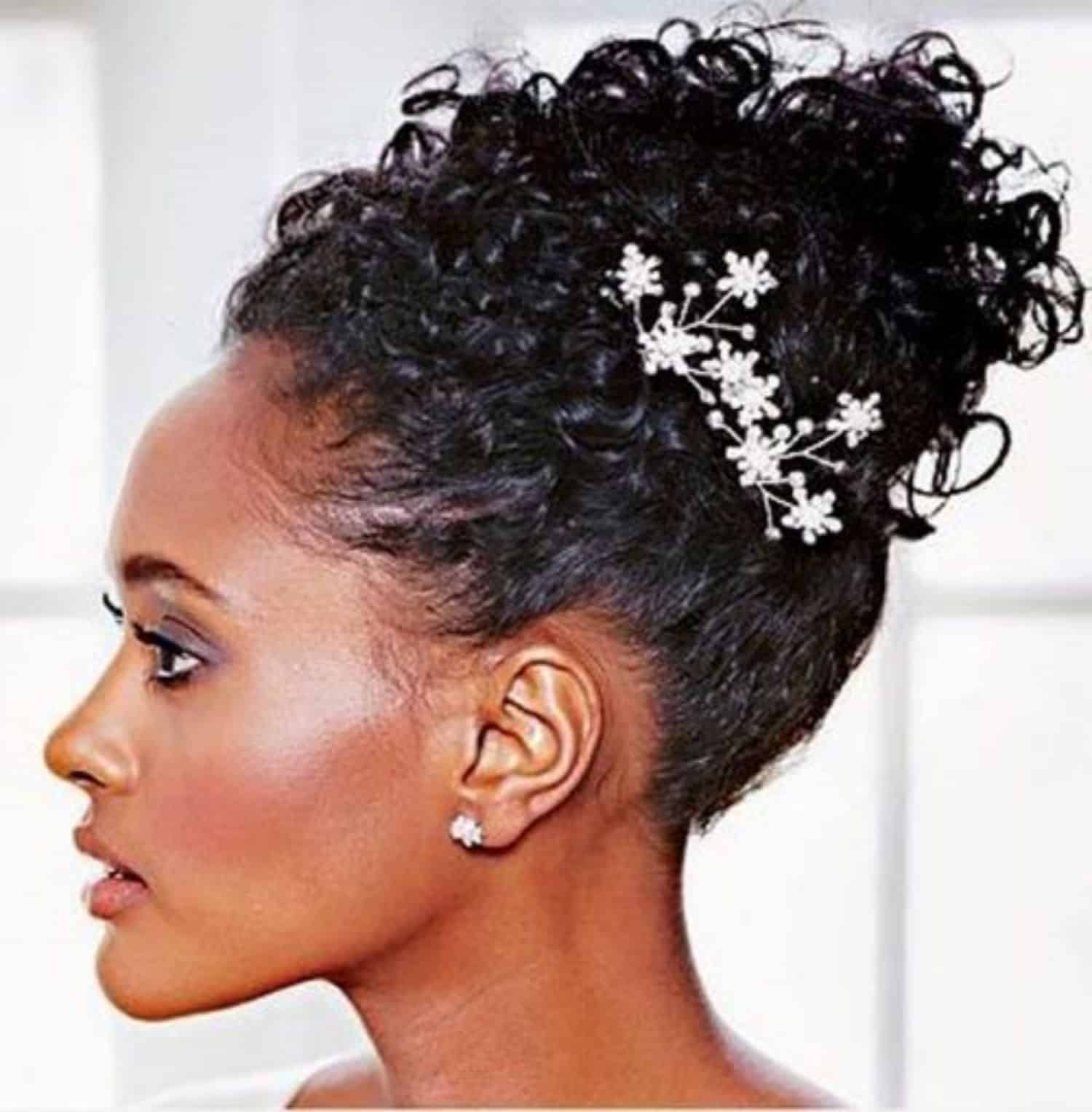 If hair extensions aren't an option for you, then you can still look stunning with your natural haircut on your wedding day. Amazingly, this girl simply has natural curly hair lifted and adorned with a delicate perfectly matching hair accessory and you'll see the result: breathtaking!
Read more: 11 Formal Short Hairstyles For Weddings – Worth A Try
8. Black Curls with Accent Braids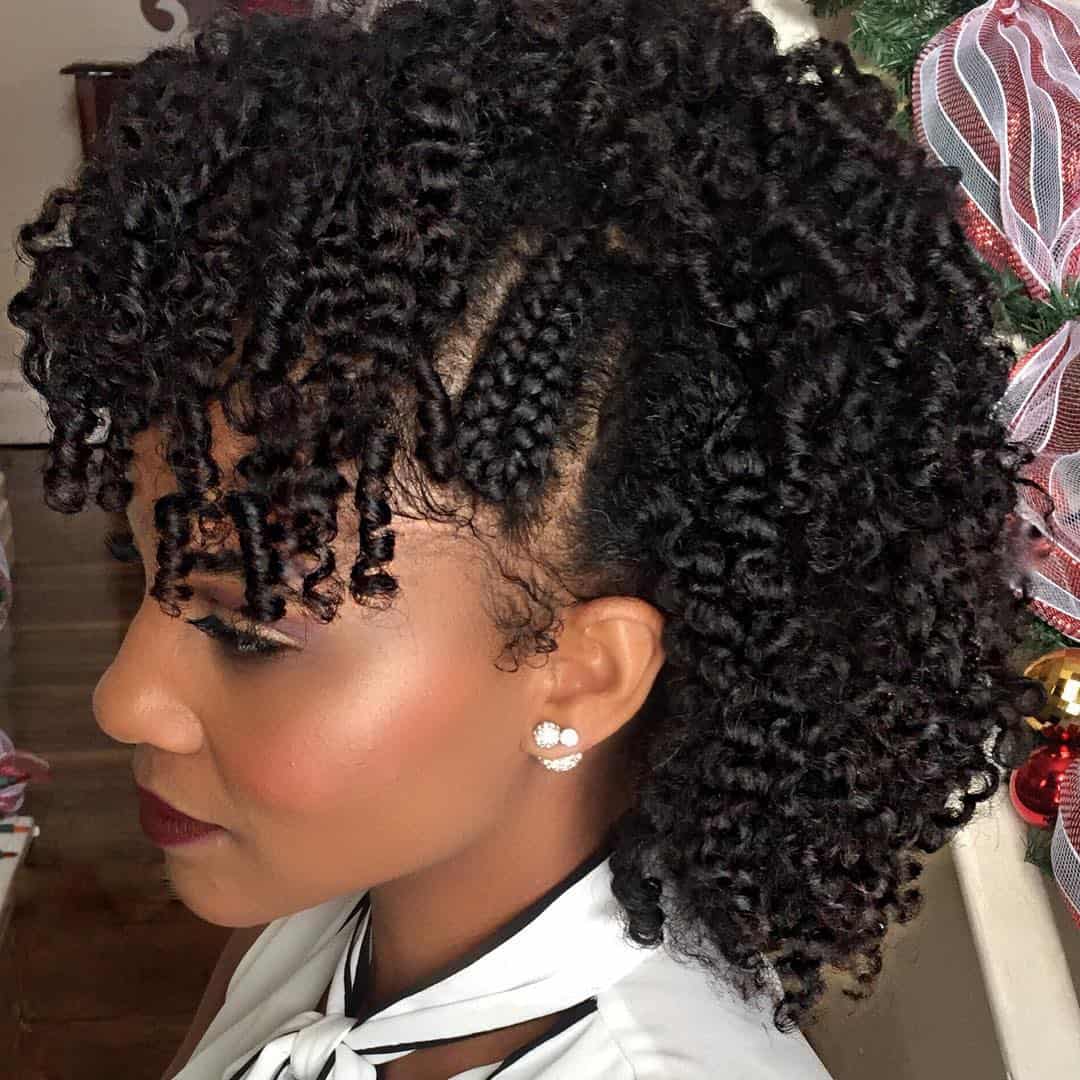 Lots of modern hairstyles for black hair focus on braids or twists, but this one focuses on the curls. The well-placed braids on the side of the head help break up the curls with a unique touch. African-American brides will love it.
9.

Bridal Bob Hairstyles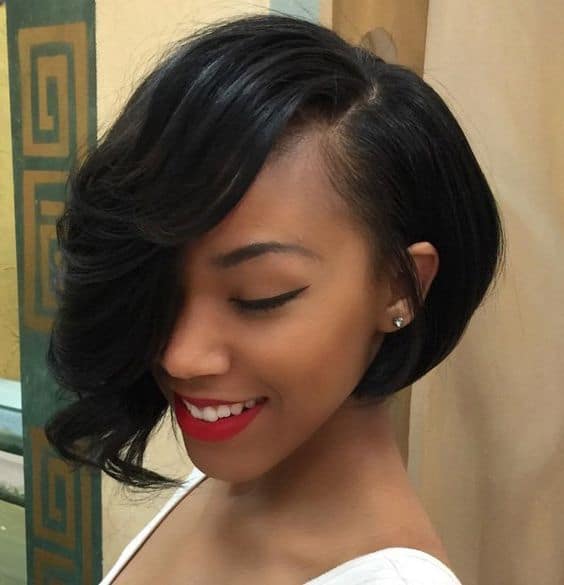 If you're a bride with short hair, you can try bob style. It is very luxurious and creates a feeling of grace and natural beauty. Soft layers and waves improve your appearance.
10. Bottom Up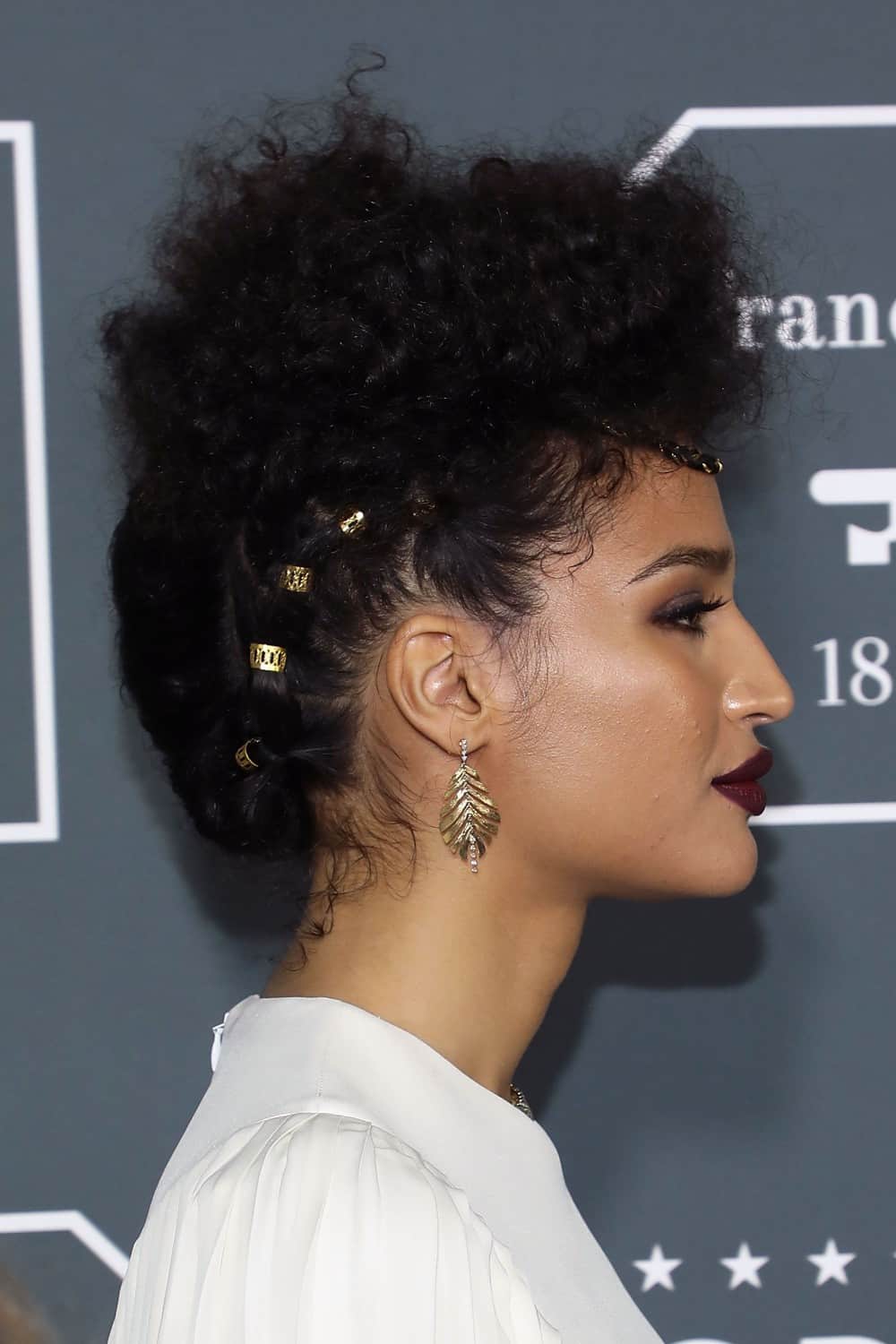 The special feature of this hairstyle is golden cuffs. You use them to hold hair above the ears. Make a puff and wear a pair of statement earrings to draw attention.
11. Twisted Tiara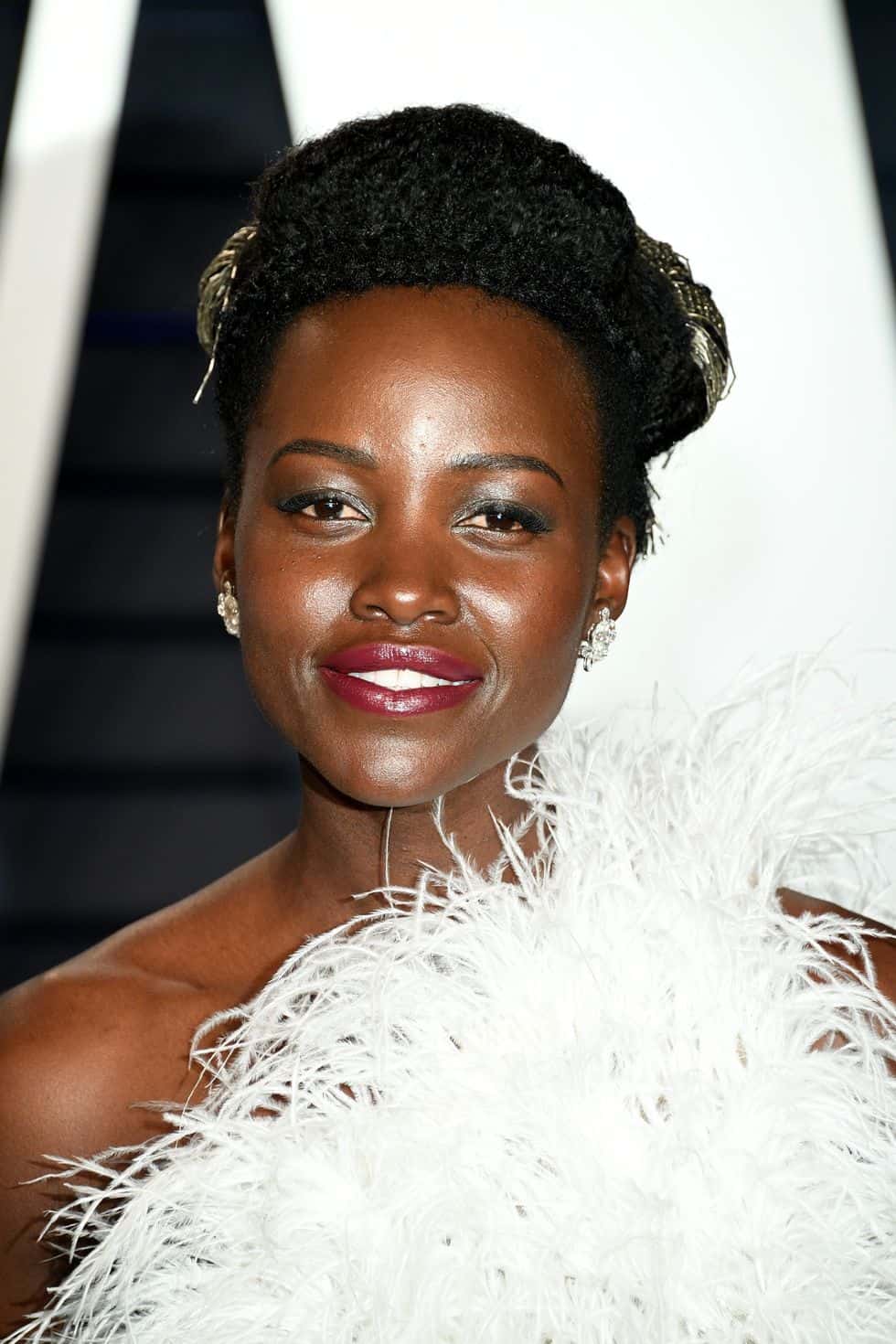 If you like the Boho style, you can try a twisted tiara. You wear a braid and incorporate some metal trim to add impression, yet still retain flair. The tiara will is a great piece of accessory. 
12. Short Hair with Veil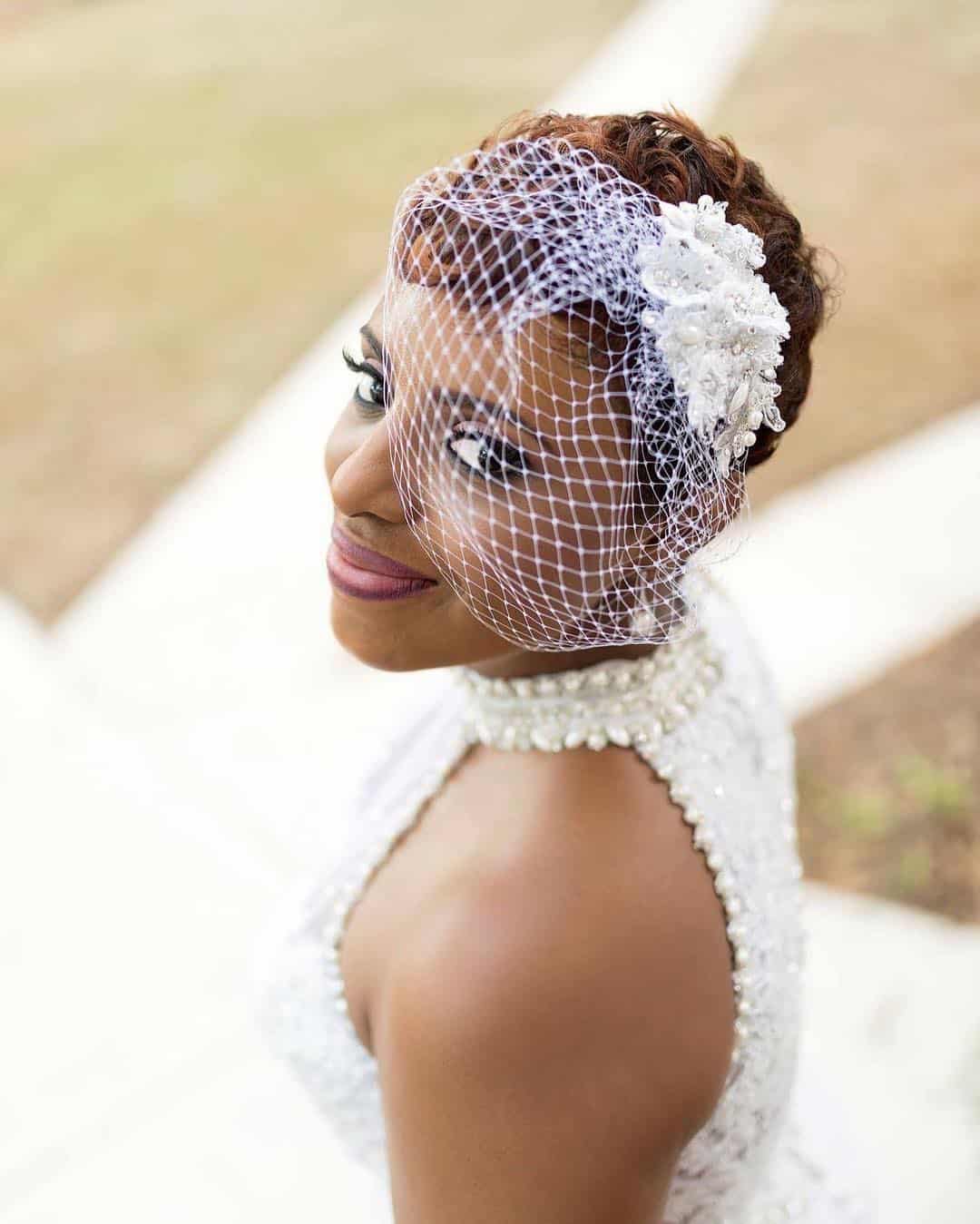 It's true that short hair takes away neither the feminine nor the elegance of a bride. Short hair looks ravishingly beautiful and is easy to style and keep; hence they have an added advantage. Using a veil over short hair adds a flair and appeal to the style. The wedding hairstyle for black women is easy to do and looks very classy.
The birdcage veil will never be out of date. A minimalist hairstyle combined with a veil creates a timeless look. If you need to increase modern style, you should add a thick twisted braid on the back of your head. Pin an asymmetrical veil to make the perfect dynamic look.
13. Easy Wedding Hairstyle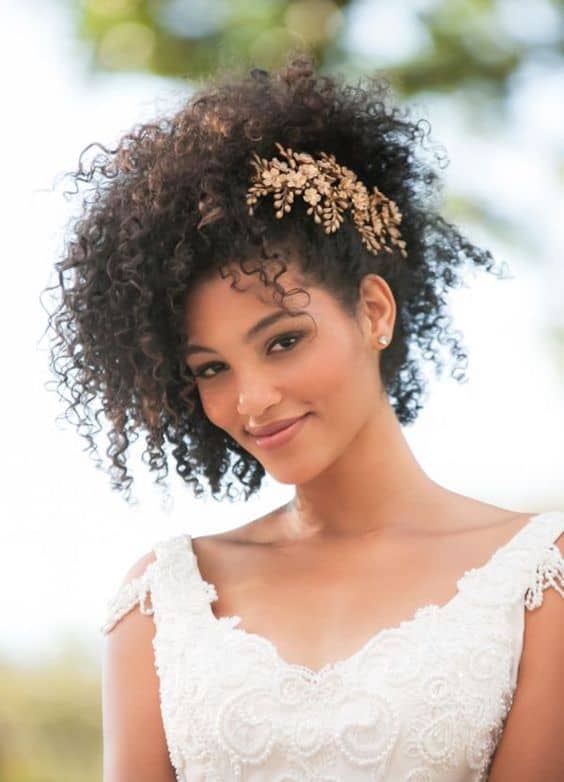 Loving your natural hair is also loving yourself. When you can accept and be satisfied with what is most natural about yourself, you are cherishing yourself. Real beauty comes from both appearance and soul.
Style with natural hair is easy and interesting. With some hats or pins, this style fits well and is sure to help you stand out at your wedding. Wedding hairstyles are suitable for black women as they are naturally lucky with such curly hair. You need to use a lot of conditioners to keep the curls very similar.
Wrap Up
Short wedding hairstyles for black brides will help them look stunning on their big day. Wedding dress, hairstyle, make-up, shoes, and bouquet of flowers make brides shine in the ceremony. There are so many hairstyles that are suitable for black brides with short hair. They can try different styles to create impressive vibes. You look most beautiful when you're confident in yourself. A pretty hairstyle will contribute to building your confidence.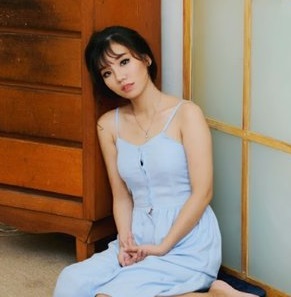 Hi Everyone, BeYoungAholic's aim is to help women who have lost their self-confidence because of the way they look. We will provide you tips and bits of advice on how to take care of yourself and maintain your youthful look. So, Enjoy the blog!