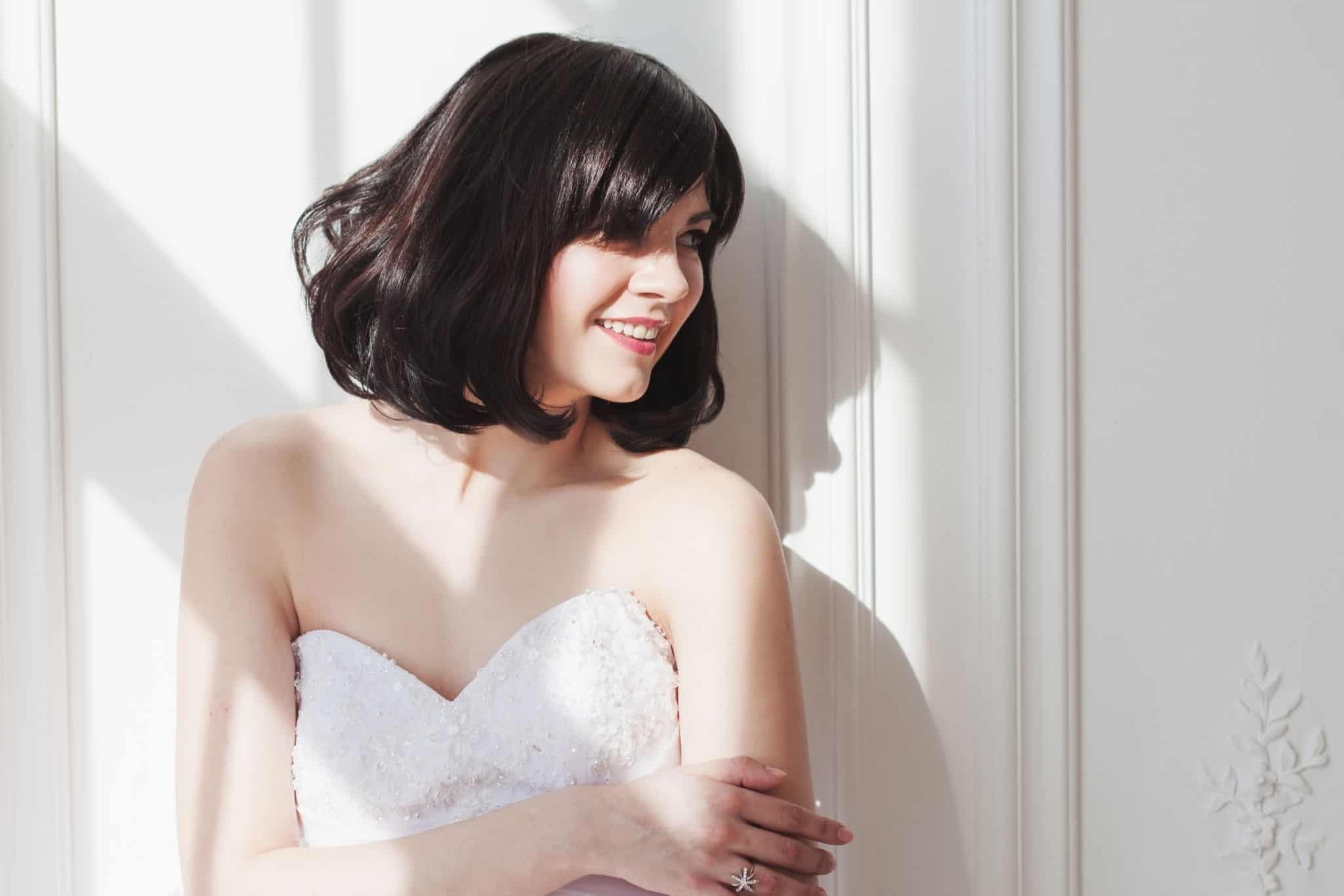 Short hair for the wedding ceremony. Why not? One of the best moments for a girl is at the wedding. The bride is always the most beautiful and splendid. Don't assume that long hair is only suitable for formal events. Short hair can also appear on any occasion. There are many formal short hairstyles for weddings.
Each girl has a unique personality, whether their hair is short or long. Every girl is beautiful with her own hairstyle. So many styles for short hair are invented to bring beauty to girls.
Short hair can also help you stand out at your wedding. If long hair can create many styles, so can short hair. Here, some short hairstyles for the wedding ceremony will be introduced. I hope they are useful to you.
Short hairstyles will also give the impression of your hair without the need for long curls. Short hair does not detract from your choice. If you have short hair, you can create various styles and choose the one you like best. You don't have to have a hair extension to have long hair for the wedding. If you have long hair, you can cut it short and style it if you want a break from the wedding.
Formal Short Hairstyles For Weddings
Whether you're a classic, bohemian, daring beauty, or modern romance, short hair has no reason to limit yourself when thinking about your wedding day hairstyle. Although you have a lob, bob, or pixie hairstyle, styles for short hair are getting more trendy than ever.
1. Barrette Babe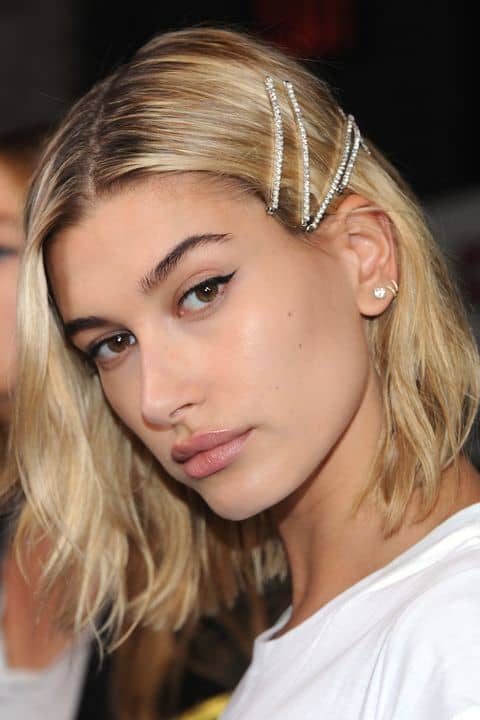 You can create a good-looking hairstyle from the above-shoulder bob using a middle and a few gorgeous barrettes. You can have crystal-embellished pins inserted at a diagonal to one side above and behind the ear. This will make a new impression with soft, simple waves.
2. Neat Bridal Hairdo with Headband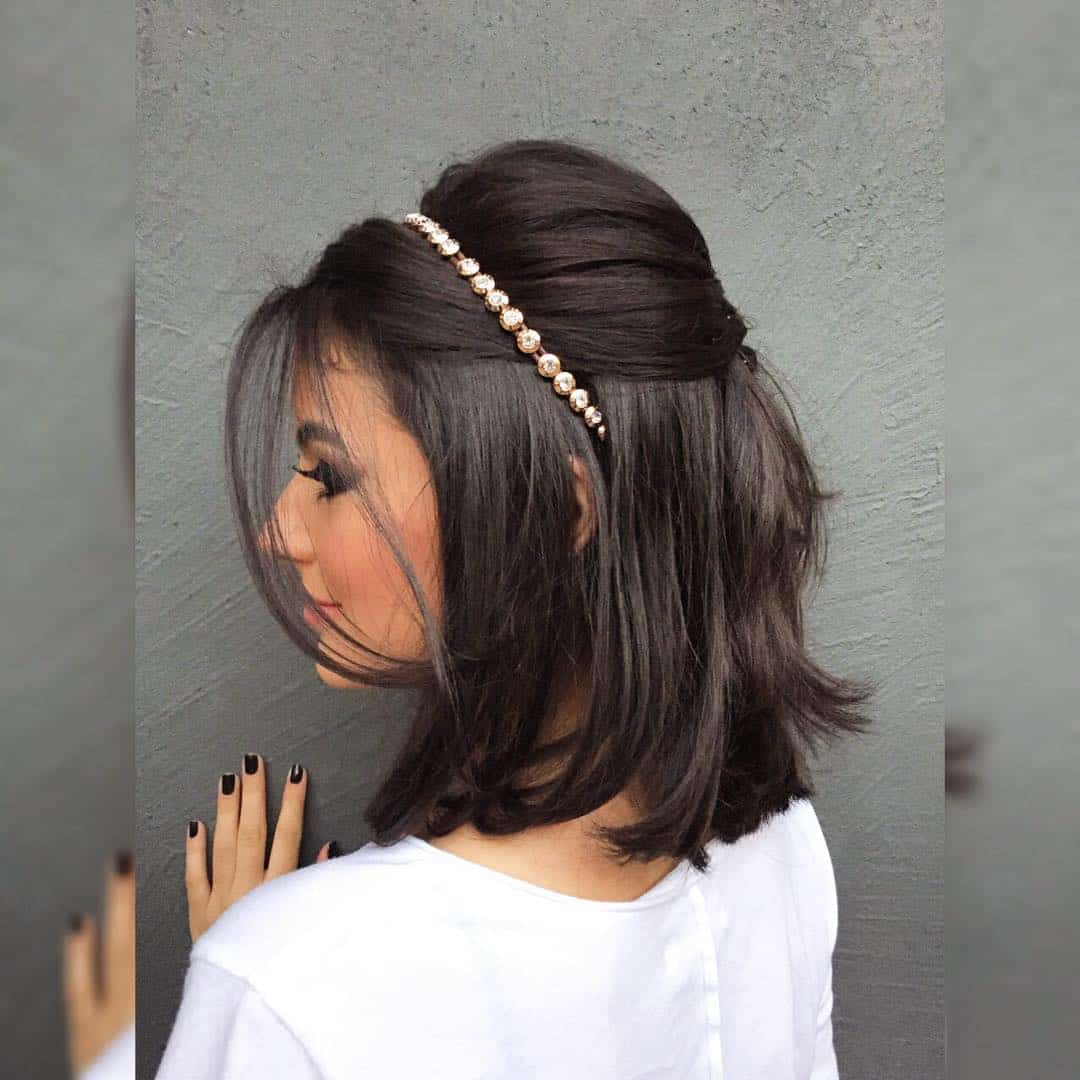 If you have bob hair and want a simple and elegant hairstyle for a wedding, you can use delicate accessories such as a headband or pearl headband. These accessories will help the hair become noble. Bob's hair with one part back gives an elegant and modern look.
3. Low Messy Chignon for Short Hair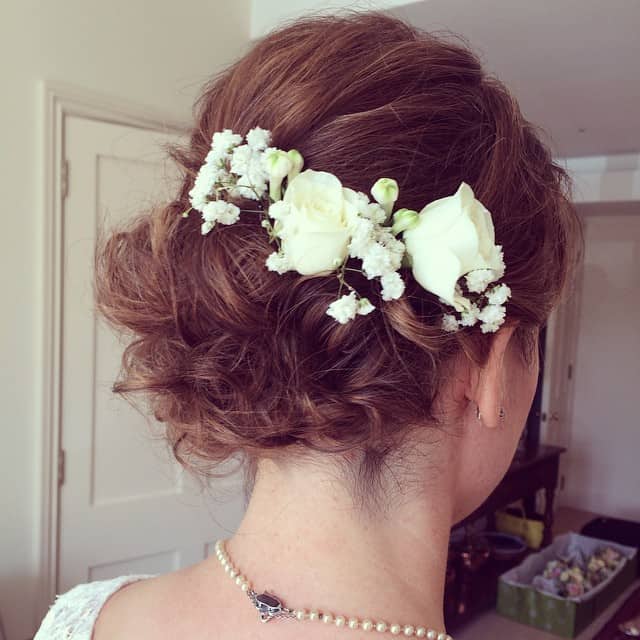 The low messy updo is great for barn weddings. It will adorn the rustic bridal dress. Such a cute bun hairstyle can be done with artificial flowers or fresh flowers. The tip is to use some pins and mild hairspray to hold the loose curls together.
4. Statement Bobby Pins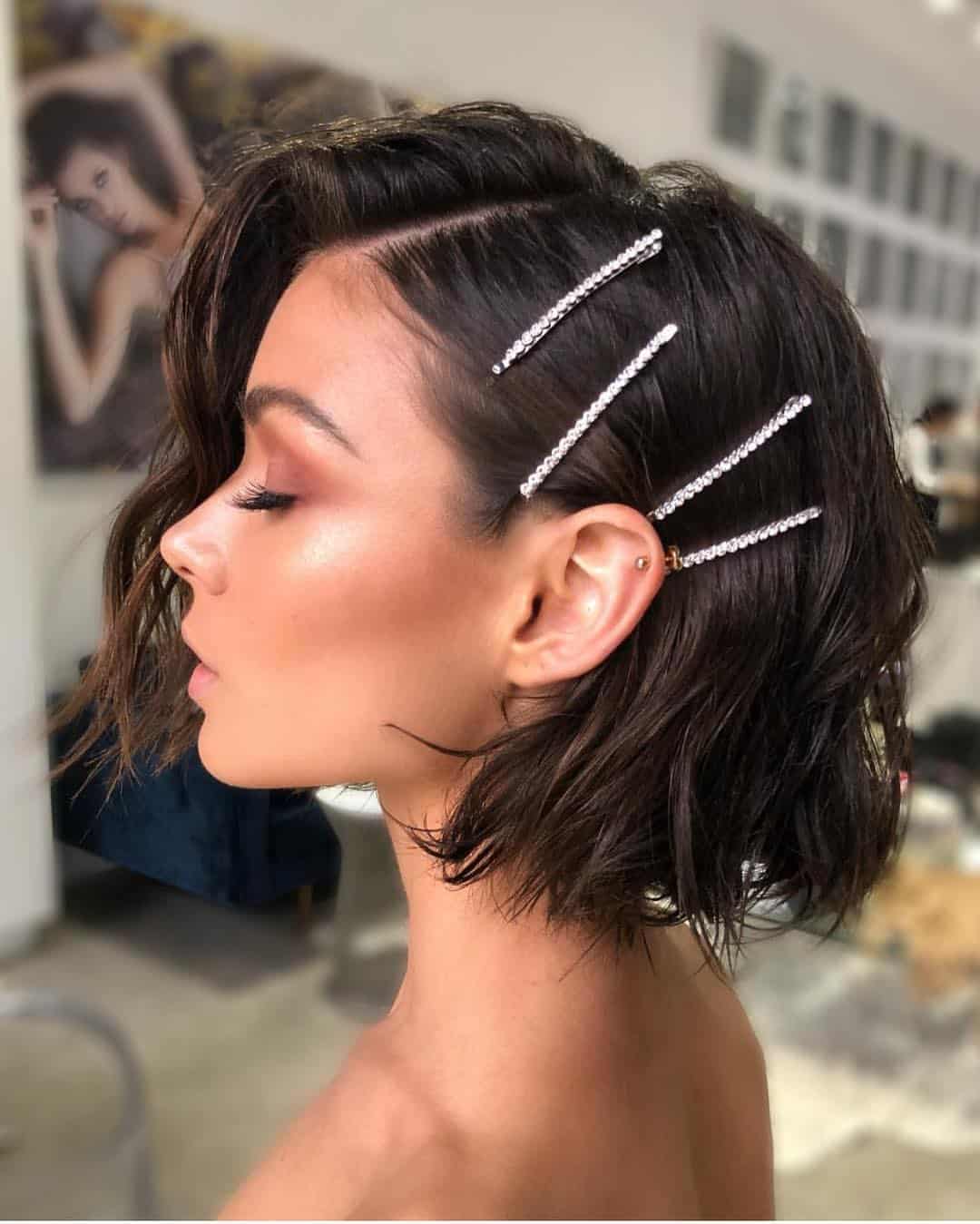 This hairstyle is easy to do but highly effective. You turn your bob into an impressive highlight with a set or two stylish pins. This hairstyle takes a little time to make. So it is a good option if you change many dresses at a wedding and change your hairstyle when changing dresses. Guests will be surprised by this change.
5. Closely Cropped and Shaved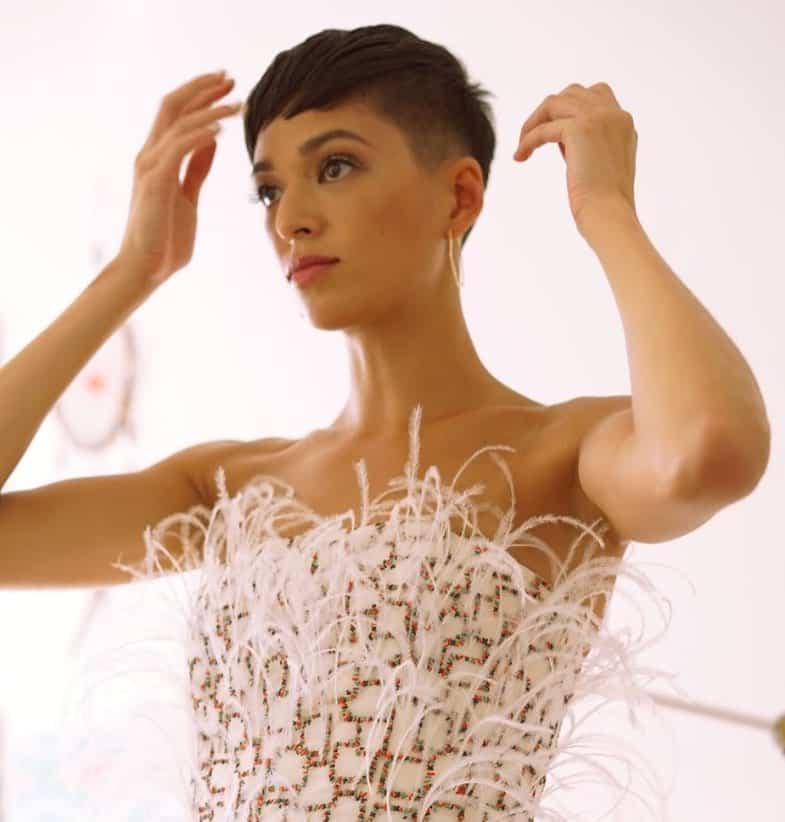 The hairstyle is really edgy and unique. It shows the personality of the bride. This is the perfect mix for a traditional pixie. Haircare is not a must for the bride. Grab the clippers and make a difference.
Read more: 8 High Fashion Hairstyles for Women with Long Hair.
6. Tinted Ends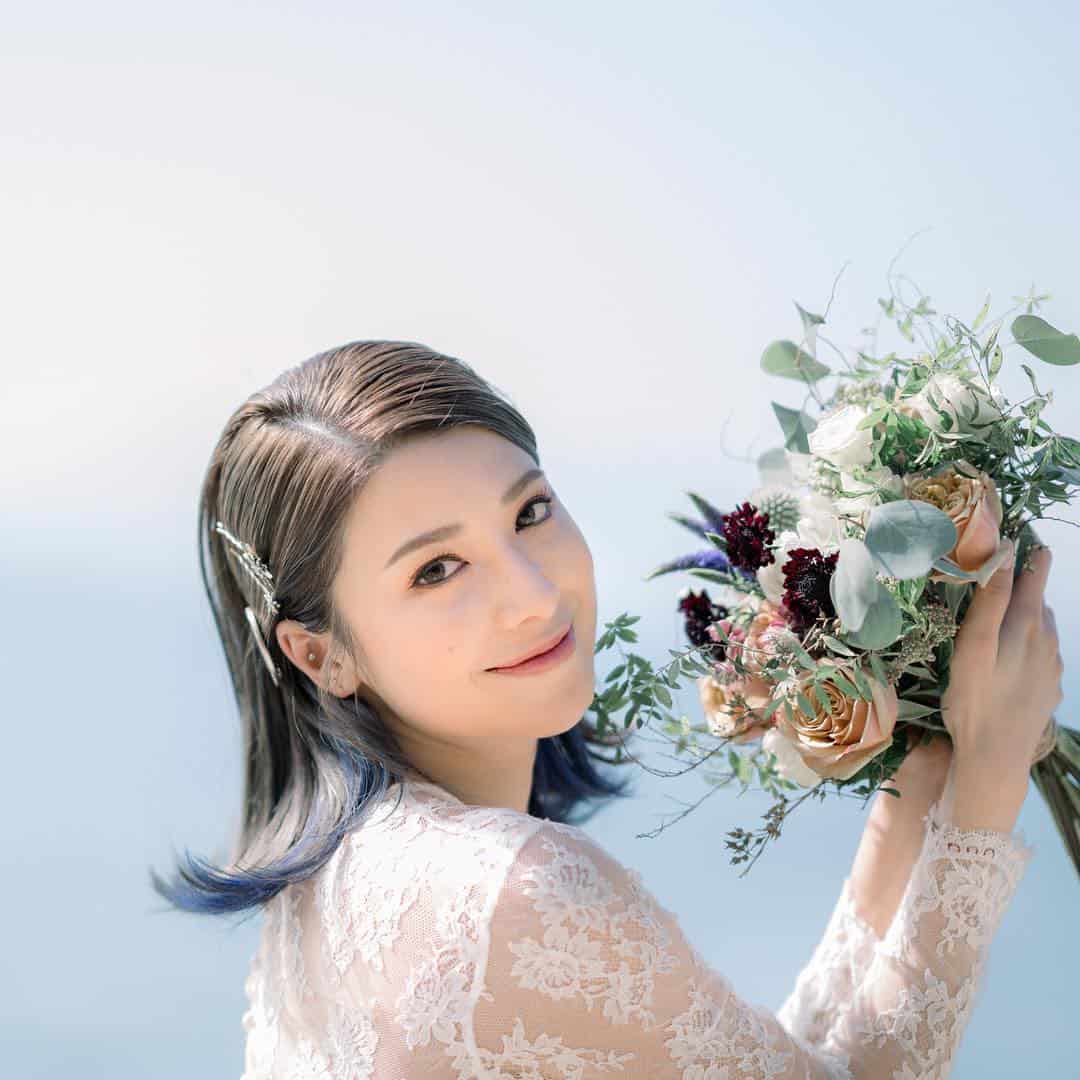 Don't know what to do for your big day? Add a bit of color to the tips of your hair. Try a temporary nourishing spray with Bombshell Blue color to create a vintage, surprise look on your wedding day.
7. A Sparkly, Embellished Braid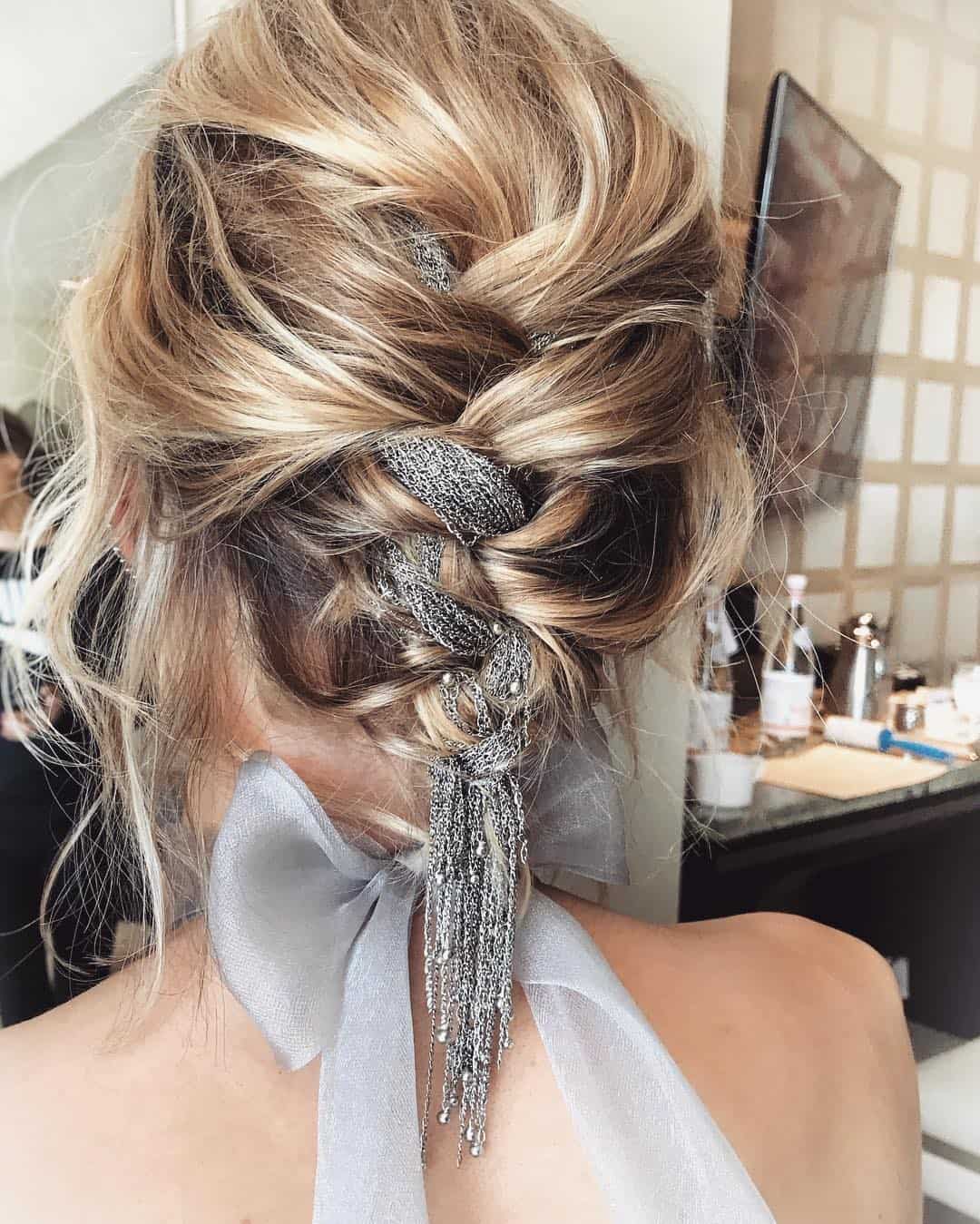 Lift the braid with some metal accessories. Just stick a hair comb attached to a string of nets on top of your head, then knit it into your hair as you braid the French curls.
8. Natural-Looking Waves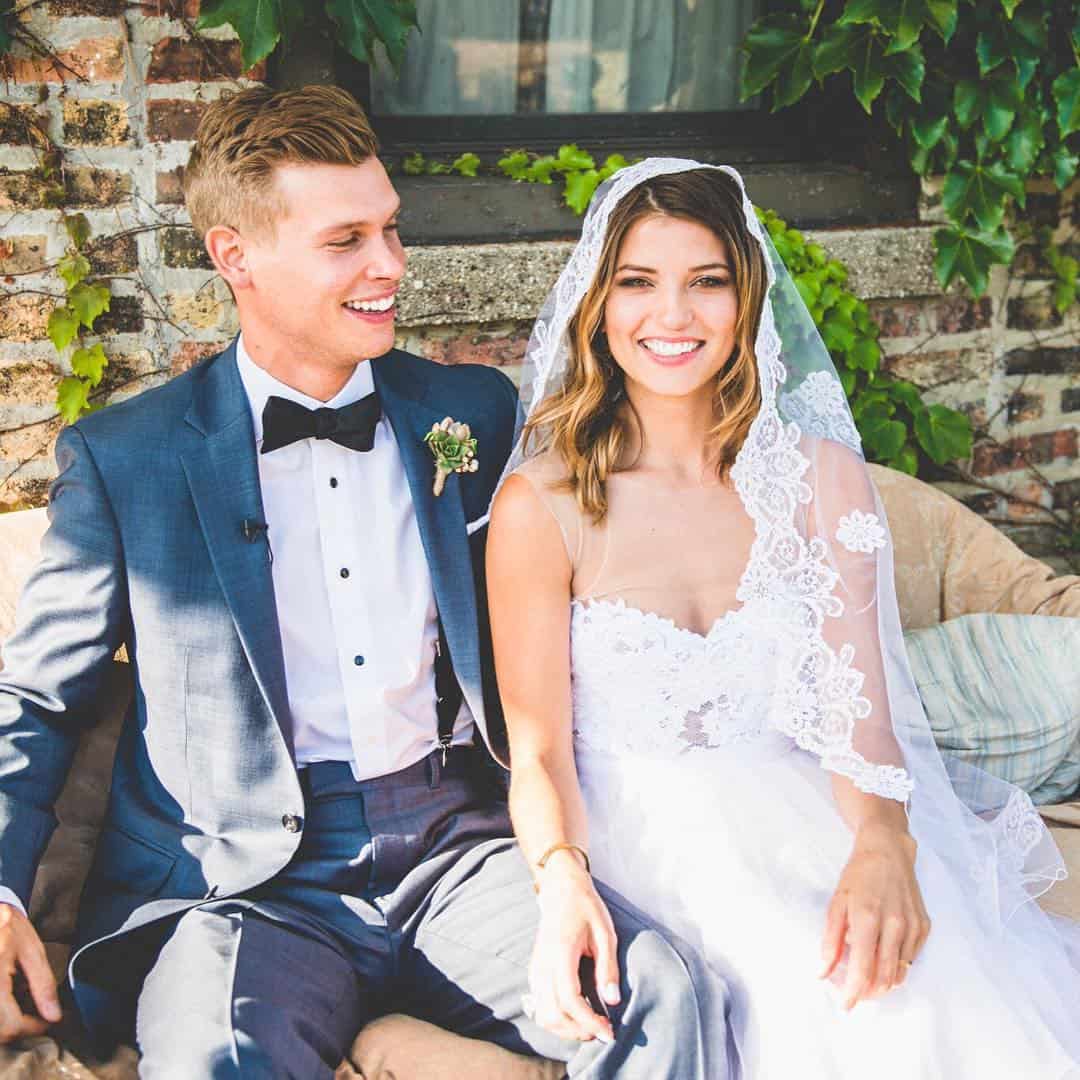 Do you want to try a comfortable yet eye-catching style? Use a one-inch curling iron, alternating in the direction of wrapping your hair around the barrel (one part towards your face, then away from your face in the next section) so that your waves look natural and smooth.
9. Flower Tiara with Short Wavy Hair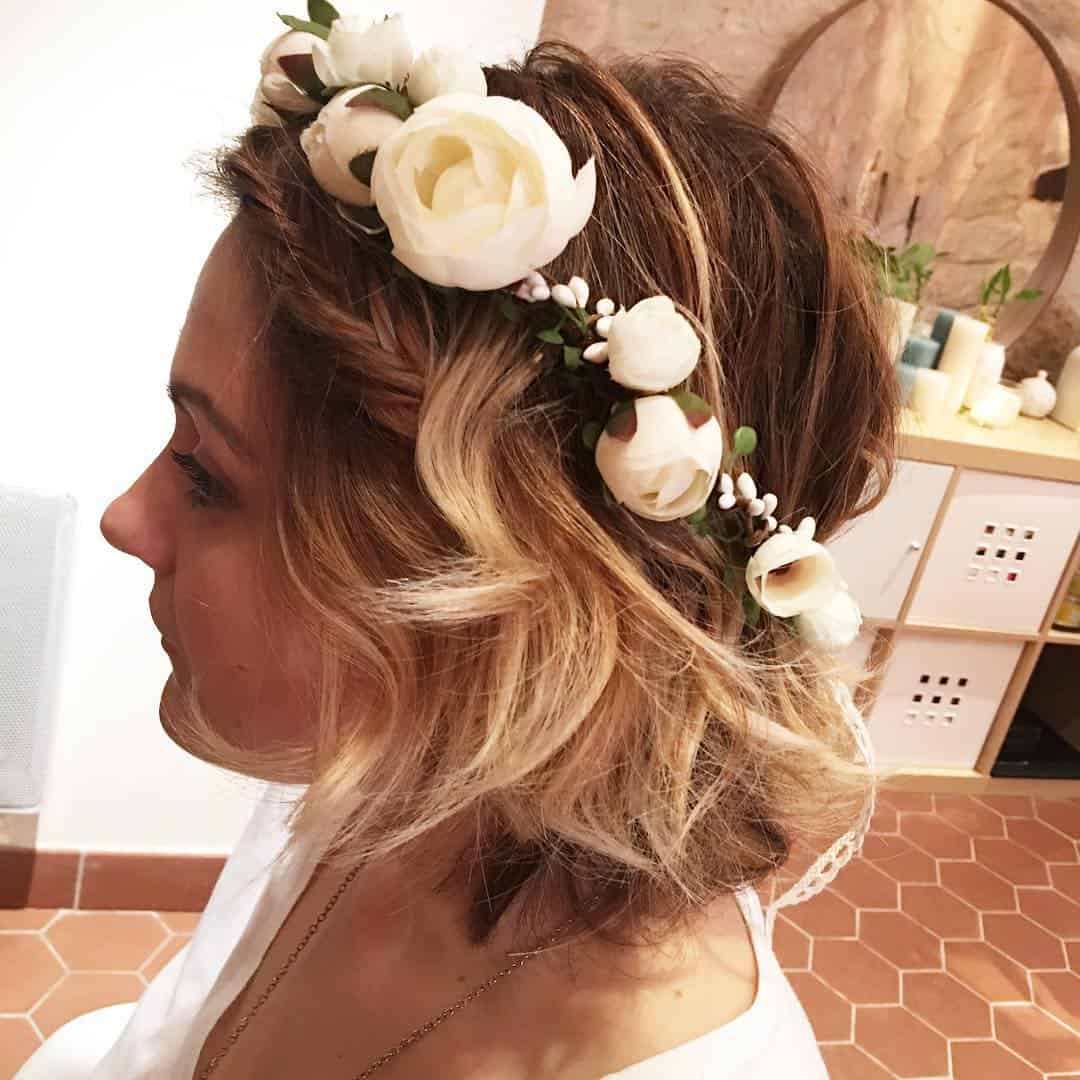 A flower tiara will make you look like a princess. Even a short-haired bride can wear her favorite flower as a wedding tiara. The tangled fishtail will take care of the long, curly bangs. Otherwise, it will enter the face. Be a splendid Boho bride discovering the diverse ideas of this popular trend!
Looking for an elegant look on your wedding day? Add a mix of subtle curls (and braids) to your hair with the iron, then pull them together with an elegant floral crown before you say, "I do."
10. A Very Dramatic Headband Middle Part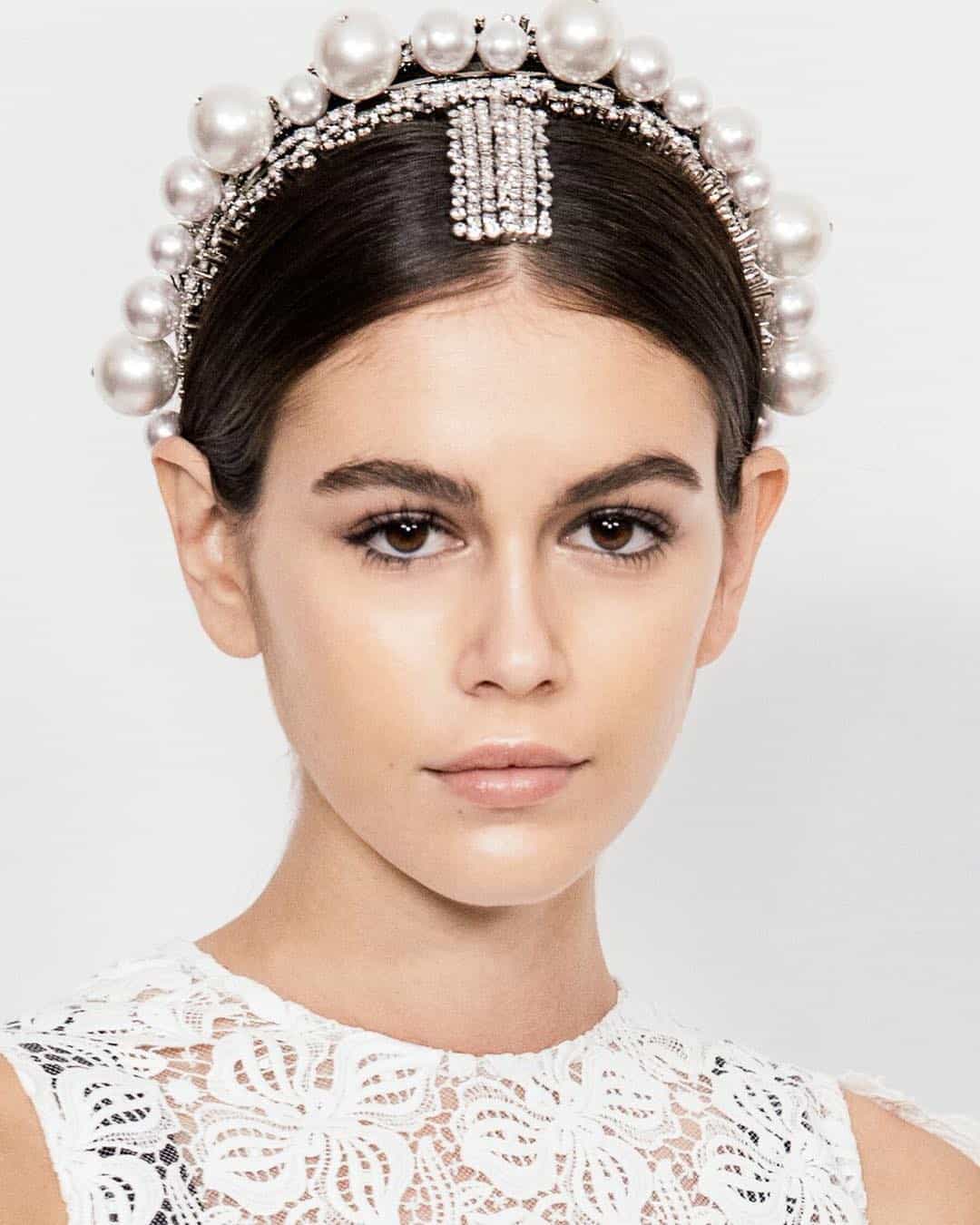 Choose an oversized headband with pearls or chic flowers to put on top of a short, flipped upside-down hairstyle. The middle makes it look more trendy, not picky.
Though your hair is short or long, pearls combined with crystal make the bridal look more stunning. Pearls are always appropriate. Keep your hair slicked back and soft to call attention to the headband and makeup.
11. Curly Wedding Hairstyle with an Orchid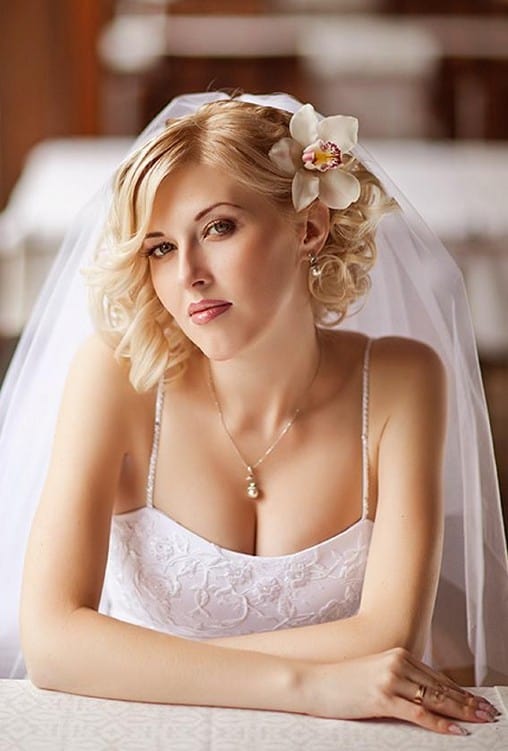 Fresh flowers will draw attention to the bride's hair. It will flatter the beauty of skin and make simple hairstyles look chic. Whether your hair is straightened or wavy, it becomes more gorgeous.
Conclusion
The hair is like a natural accessory for a girl. On the big day, her hair needs a little more care, along with wedding dresses and flowers. Girls with short hair also don't need to worry about hairstyles because hairdressers have created formal short hairstyles for weddings. I hope you like this article about short hairstyles for weddings and there are more interesting blog posts on beyoungaholic.com! I am looking forward to seeing you around my blog soon!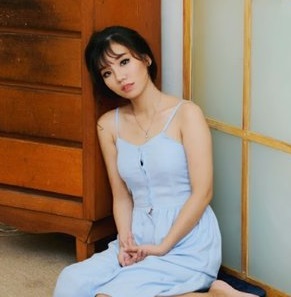 Hi Everyone, BeYoungAholic's aim is to help women who have lost their self-confidence because of the way they look. We will provide you tips and bits of advice on how to take care of yourself and maintain your youthful look. So, Enjoy the blog!