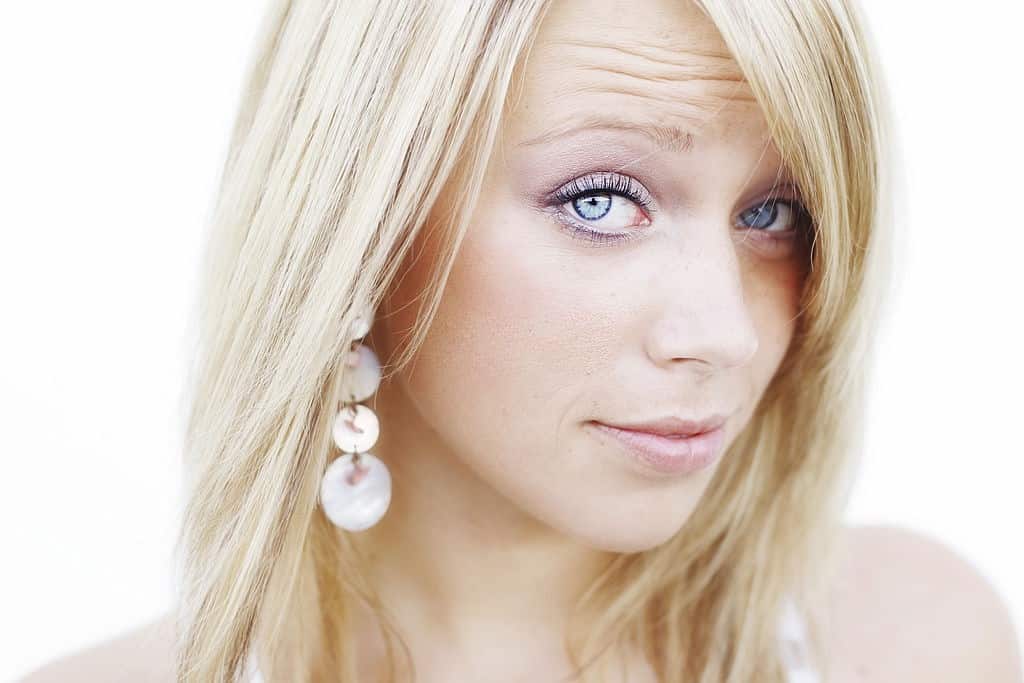 Bleaching eyebrows have become quite a trend since we saw Miley Cyrus do it a few years back. This is the latest beauty trend, going lighter and ditching those dark and busy brows. However, lightening your eyebrows isn't the easiest and will take some time and effort.
How can you lighten your eyebrows properly, then? Read on as I show you different ways on how to lighten your eyebrows naturally!
How to Lighten Your Eyebrows Naturally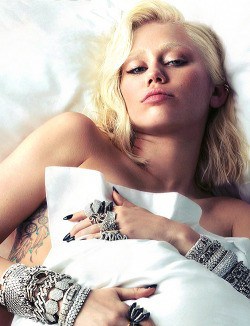 Bleach is the first method to think of when lightening eyebrows. But beyond bleach, what are the natural ways to have the eyebrows look lighter? Check out these methods you can easily follow:
1. Trim and Shape
If you want light brows, then you should learn that it's all about keeping the brows to a minimum. You shouldn't pluck or wax your brows completely, of course, but clean them up as much as possible. This will have your brows look lighter, and thinner, well-groomed brows will make it easier for you to lighten your eyebrows with natural methods, too.
Before doing this, take a bath or shower to open hair follicles, making it easier to pluck. If it's painful, then apply topical numbing creme.
Use slanted-edge tweezers to pluck your eyebrows to the shape you like. The brows should frame the eyes, using your eyes as guides to shape the brows.
The brows should be directly above the tear duct, with the high point of the eyebrow's arch in line with the iris' outer side. The other end of the eyebrow should end outside imaginary lines from the eye's outer corner.
Be sure to use better lighting and a regular mirror, NOT a magnifying one which may overemphasize the brows and have you pluck more. Use only a well-lit room to know what your brows will look like in ordinary and natural light. Take a step back now and then to check with your brows look like from a distance.
If you like the brow shape, you can pluck stray hairs about once a week. If not, then wait for around three weeks before you pluck your brows again to prevent over-plucking.
2. Using Light Pencils and/or Brow Gels
Brow pencils don't need to darken your brows, as long as you use a pencil that's a few shades lighter compared to your natural hair color. For instance, if you have dark brown hair, get a warm brown or slightly lighter than that.
Fill the eyebrows in with your brow pencil until it's fully covered. If you want a softer and more natural look, use a light-colored eyeshadow rather than a pencil.
You should also condor filling the brows with a brow gel afterward, using a shade similar to the eyeshadow or brow pencil you used.
Fill the brows carefully, doing so just as you would with mascara. Wiggle the wand up as you start on the brow, then down when following the arch. Remember to blend and use a clean mascara want to brush the brow hairs, letting it set afterward.
Read more: Fix Your Saggy Eyelids Instantly Without Surgery
3. Hydrogen Peroxide
If you don't like bleach cream or just want to see what lighter brows will look like, hydrogen peroxide is an excellent method. They offer less irritation compared to retinoids or acids found in eyebrow bleach, suitable for those who have sensitive skin. They can also give more control of what color you want, especially for those who have red pigments in the hair.
Be sure to use 3% hydrogen peroxide, which you can find in your typical grocery or pharmacy. Follow these tips when doing so:
Saturate the Q-tip in hydrogen peroxide, ensuring nothing is dripping off to prevent it from dropping in your eye. You may want to wear glasses or goggles that cover your eye but expose your eyebrows.
Gently swab the Q-tip to your eyebrows, going over it in the direction they naturally sit.
Leave the hydrogen peroxide for up to half an hour. For those who have light, fine, or space eyebrows, leave it for five to ten minutes. For those who have darker or thicker eyebrows, then you'll need more time.
If ever, you might have to reapply hydrogen peroxide when it dries out. You'll start to see the effects of the hydrogen peroxide and see when you have already achieved the desired shade.
Thin and light eyebrows will have it turn blonde. With very dark eyebrows, the hydrogen peroxide will turn about a reddish-brown color rather than blonde.
Once you have the desired shade, grab some cotton pads, and place them in cold water. Wipe your eyebrows to remove the hydrogen peroxide, then follow it up with cold water rinses.
You can reapply it daily and it will gradually lighten the eyebrows on its own. I prefer this method because it gives more natural color, less mess, and is inexpensive compared to bleach for eyebrows.
Read more: Can Vaseline Make Your Eyelashes Grow?
4. Chamomile Tea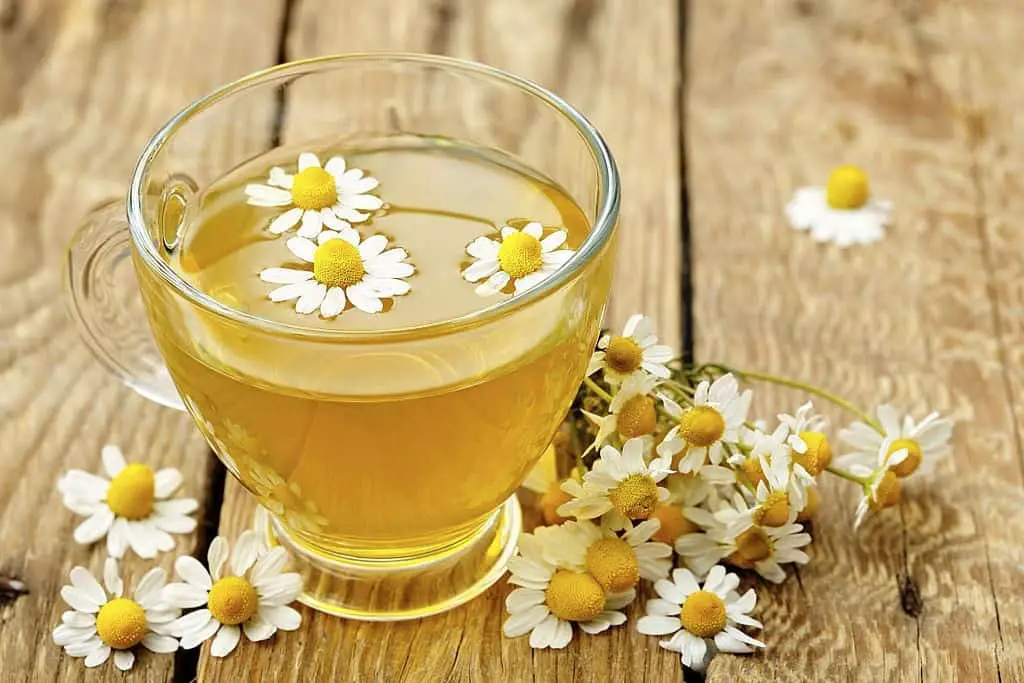 Another natural method is to use chamomile tea, combining it with lemon juice. This is a great way to lighten your eyebrows if you don't like chemicals.
When making the tea, pour one cup of boiling water in a chamomile tea bag, letting it steep for an hour. Mix an equal portion of lemon juice, stirring well.
Apply the tea mixture to your eyebrows, using a cotton swab. Repeat this method every day and this will gradually lighten the eyebrows.
Are you wondering what else you can do for lighter eyebrows? Check out this helpful video:
Wrapping It Up
If you're planning to lighten your eyebrows, you can start with natural ways before using bleach. After all, this IS a long-term commitment and you'd like to see what lighter eyebrows look on you. With the right ways and a steady hand, you can do it yourself and save the money from a salon.
I hope that these tips on how to lighten your eyebrows naturally helped you out. So don't wait any longer and get into the beauty trend with lighter eyebrows!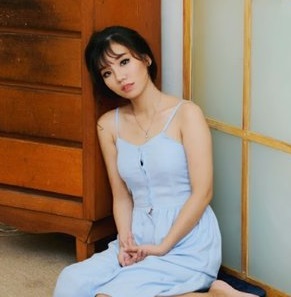 Hi Everyone, BeYoungAholic's aim is to help women who have lost their self-confidence because of the way they look. We will provide you tips and bits of advice on how to take care of yourself and maintain your youthful look. So, Enjoy the blog!