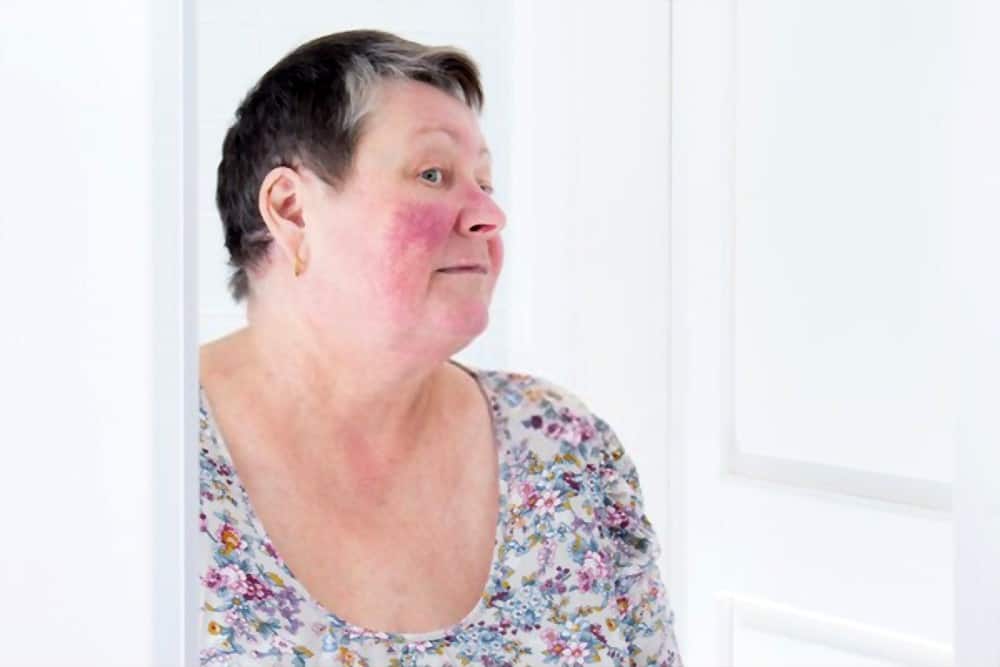 Rosacea is a common inflammatory skin condition that affects about 16 million people in the US alone! This long-term condition usually occurs in women who are between 30-60 years old. However, it can happen to any individual and can worsen if left untreated.
The most noticeable symptoms of Rosacea include redness on the forehead, cheeks, chin, and nose. But some people have told me, "I have Rosacea on one side of face, is that even possible?"
I did the research, so continue reading to see if you can get Rosacea on one side of the face and how to treat it.
I Have Rosacea on One Side of Face!
Rosacea can usually be caused by genetics, mites, bacteria, trouble with your blood vessels, sun damage, as well as those who smoke, have severe acne, or have lighter skin. The typical symptoms of Rosacea include the following:
Redness around your face that looks like blushing, paired with bumps similar to acne
Stinging and burning skin
Rough and dry skin patches
Larger pores than usual
Swollen and bulb-shaped nose
Bumps and/or broken blood vessels on the eyelids
Issues with seeing
These symptoms come and go, flaring up for a few days to weeks, then disappearing only to come back again.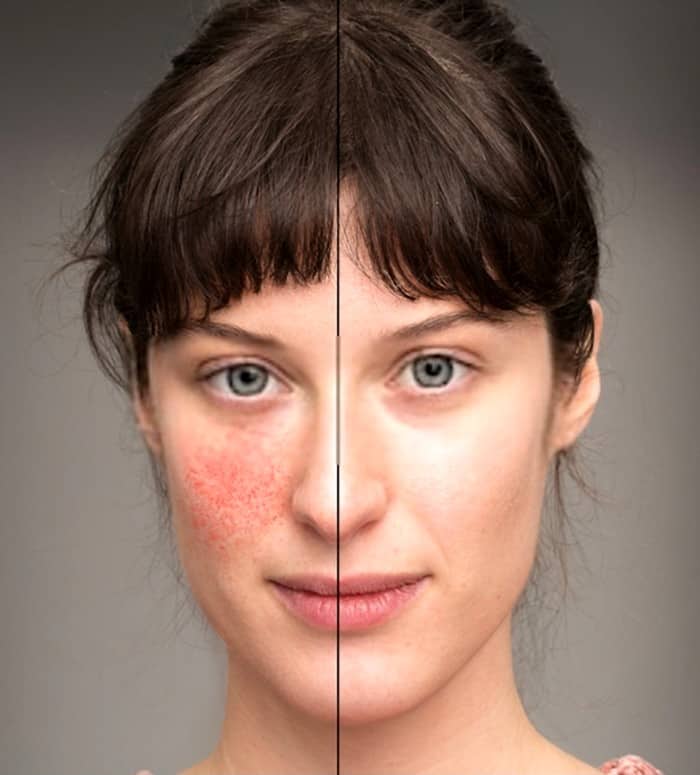 It's more usual to affect most parts of your skin, BUT it's also possible to have it affect your skin asymmetrically. Meaning, you can have Rosacea on just one side of the face, it just isn't as common.
Whether you have it on one or both sides of the face, you need to have it checked by your doctor immediately. Sometimes, these symptoms appear on one side of the face and can indicate other conditions that resemble Rosacea! It can just be due to using a dirty cellphone or sleeping on a dirty pillow.
It's best to visit your doctor to rule out any other conditions or reasons, and to have your Rosacea treated immediately.
Living With Rosacea
Unfortunately, there is no cure for Rosacea just yet. However, there are treatments to manage its symptoms, whether it's just on one or both sides of the face.
Your doctor might suggest medicines to use daily, which can take a few weeks to months until it shows results
Some procedures treat Rosacea, such as dermabrasion, electrocautery, or lasers for blood vessels
You can also try DIY skincare for your condition, by putting on sunscreen and moisturizer, as well as massaging your face and using gentle skincare products
Stay indoors and cover-up if needed to prevent the redness from worsening
Follow anti-inflammatory diets to prevent flare-ups from happening
Wrapping It Up
If you've been complaining, "I have Rosacea on one of face," I hope this article informed you on why it happens and how to treat it.
If you have any questions or want to share your experience with Rosacea, do share them in the comments section below, I would love to hear what you have to think!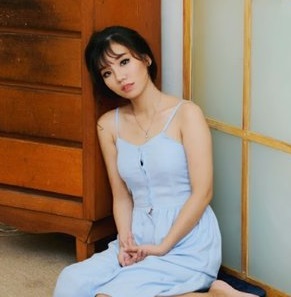 Hi Everyone, BeYoungAholic's aim is to help women who have lost their self-confidence because of the way they look. We will provide you tips and bits of advice on how to take care of yourself and maintain your youthful look. So, Enjoy the blog!