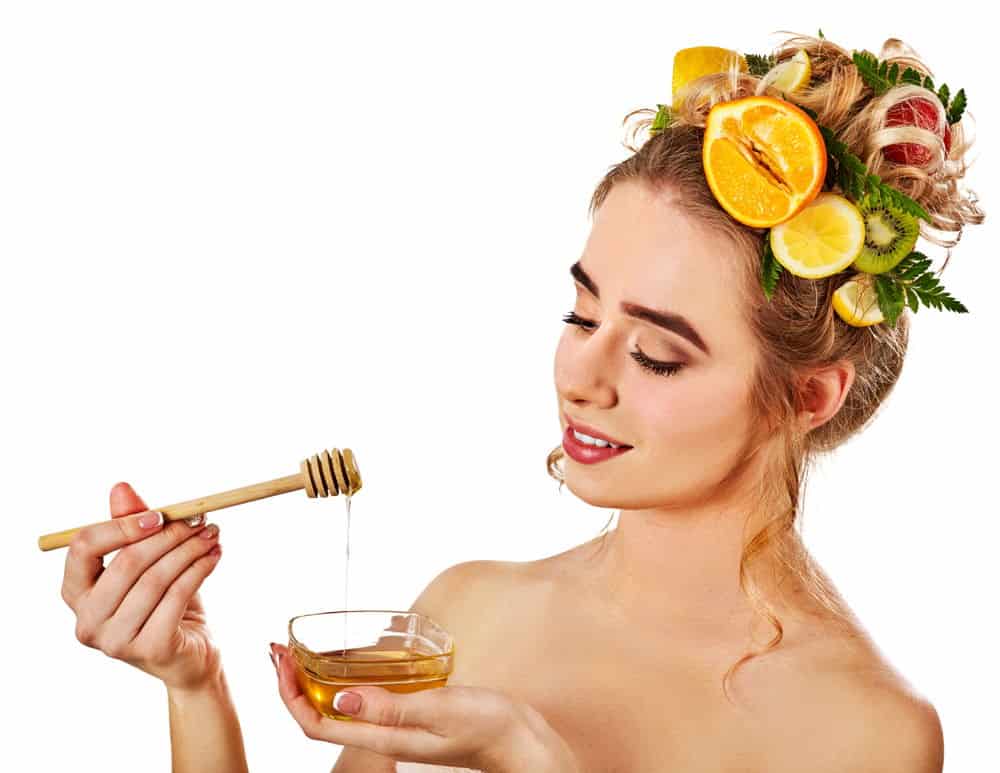 We've all heard of different approaches to obliterate acne and probably even spent an entire day searching for the best fix. One of the most acknowledged natural remedies that many people swear by is honey.
Do you know that many beauty companies incorporate it in their anti-acne products? Honey is an antioxidant with antibacterial and anti-inflammatory properties that work well against acne. But you don't have to get yourself a beauty product containing honey. We're giving you details on how to use honey for acne – whether you prefer it as a mask, a scrub or topical treatment!
1. Honey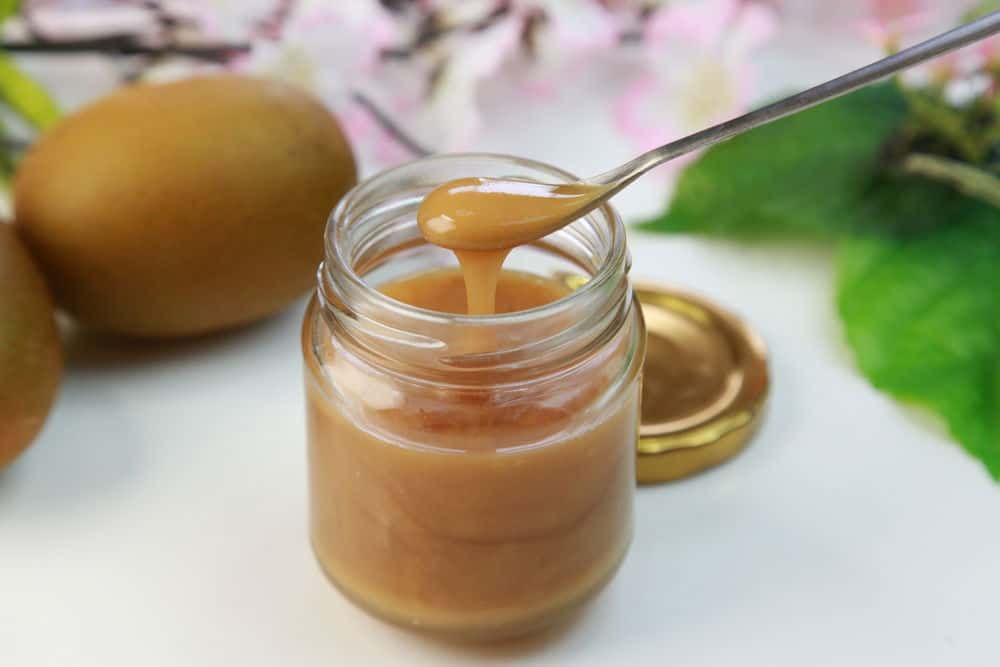 Would you have guessed Winnie the Pooh's popular "hunny" is not just delish but also skin-friendly? Experts say that raw honey and Manuka are the best types of honey for the skin. Raw honey is unprocessed and unpasteurized which makes it more potent, and Manuka is just the same but with stronger antimicrobial properties. Whichever you decide to use, it will definitely give you salutary results in as early as 3-5 days!
What You Need:
What To Do:
To use it as a mask, scoop a spoonful of honey and gently put it all over your face using your clean hands. Massage it on your skin in a circular motion and leave it for 10-25 minutes before rinsing it off with warm water.
To use it as a topical treatment, dab on some honey on your pimple or acne-affected skin using a Q-tip or a cotton ball. Let it sit for 30 minutes then rinse it with warm water followed by cold water. Repeat once daily. Another alternative to this process is to put a bandage over the blemishes applied with honey and let it sit overnight. Do this as a nightly routine and wash your face in the morning.
2. Honey + Oatmeal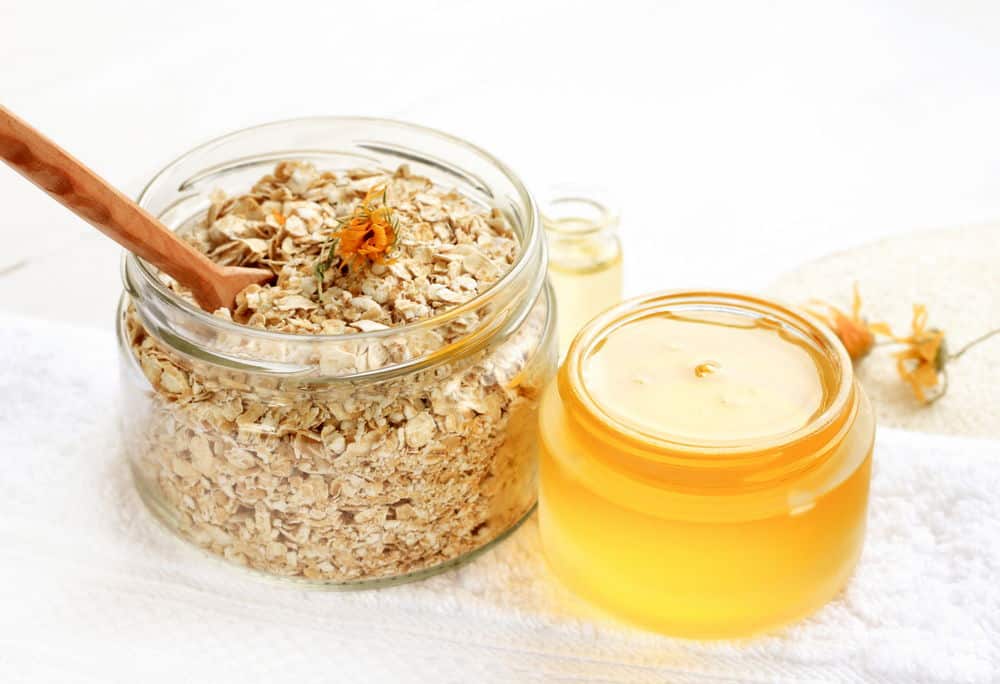 Oatmeal is not just healthy to eat; it's also amazing on the skin! It absorbs oil and soothes the skin, and it contains saponins – chemical compounds known for its intense cleaning and moisturizing abilities. A number of dermatologic practices involve the use of oats or oatmeal and some even make oatmeal baths to whisk away dead cells and keep skin soft and healthy-looking.
As a paste :
What You Need:
2 tablespoons of uncooked oatmeal
2 tablespoons of honey
What To Do:
Grind the uncooked oatmeal in a blender until it's powdery.
Add honey and mix them together to form a paste.
Apply the paste to the affected area and gently massage it for 5 minutes.
Leave the paste on the skin for 10 to 15 minutes before rinsing it off with water.
Pat dry and apply an oil-free moisturizer.
Do this regularly.
As a mask :
What You Need:
1/2 cup of uncooked oatmeal
1-2 teaspoons of raw honey or Manuka
What To Do:
Cook the oatmeal as per package instructions then add honey to it and mix properly
Wait for it to cool down.
Apply it on your face using your fingertips and leave it on for 20 to 30 minutes.
Rinse with lukewarm water and pat dry.
3. Honey + Milk Mask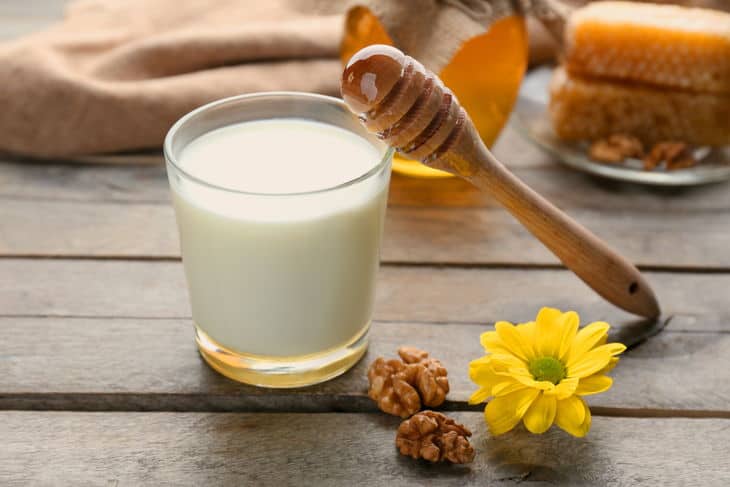 Milk can do extraordinary wonders for your face. It hydrates dry skin, relieves irritation and lightens dark spots. It has lactic acid and antibacterial proteins such as lysozyme and lactoferrin that gently exfoliate and cleanse the skin. When used with honey, it becomes what you can call a super duo against mild acne! However, please be advised that this mask is not suitable for those who have an allergy to dairy and dairy products.
What You Need:
1 tablespoon of honey
1/2 tablespoon of milk (preferably whole milk)
What To Do:
Mix honey and water together in a bowl.
With clean hands, apply the mixture to the affected area and gently massage it in circular motions.
If you prefer to apply it all over your face, you can also do that.
Leave it on for about 15 to 30 minutes before rinsing it off with water.
Pat your face dry.
Do this process once daily.
4. Honey + Neem Paste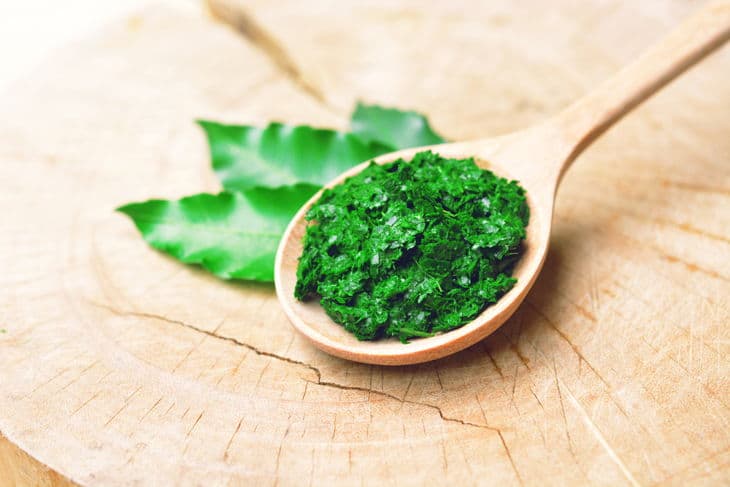 Neem is otherwise known as Indian Lilac and has been used not only for beauty problems but also for other health woes. With its anti-fungal, anti-parasitic and anti-bacterial properties, neem has proved to be miraculous for people with skin problems and a boon for those who have acne-prone skin. It is also a natural astringent with oodles of vitamin C and anti-inflammatory constituents that effectively treat acne, help fade acne scars and keep skin glowing and smooth.
What You Need:
1-2 tablespoons of honey
A handful of fresh Neem leaves
What To Do:
Dry the leaves under the sun until it becomes crisp.
Crush the dried leaves to make a powder of it then add the honey to make a paste.
Gently dab on some paste on the affected areas.
You can use your fingertips or you can utilize a clean cotton ball for this.
Leave it on for 20 minutes then rinse it off with water and pat dry.
Repeat daily.
Precautions
Pregnant women are not advised to try any treatment involving neem.
This may cause Reye's syndrome so make sure to keep it away from children and babies.
To ensure the absence of allergy to neem, do a patch test on your inner arm first.
If any redness, swelling or itching occurs, do not use neem.
5. Honey + Sugar Face Scrub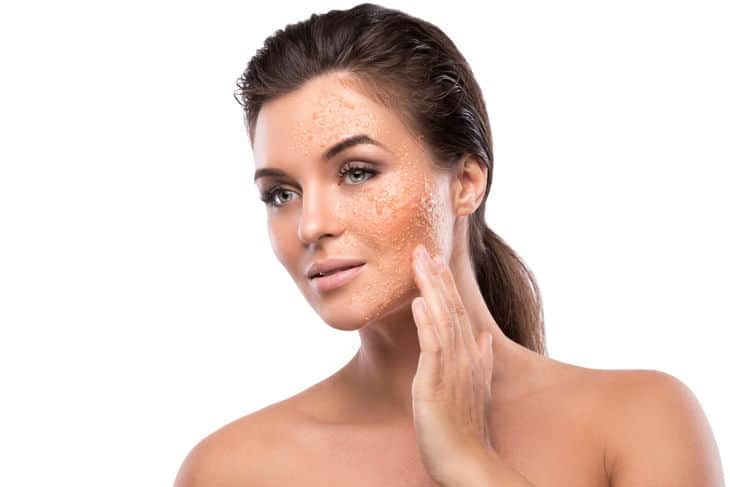 Sounds like a very sweet combo, huh? Do you know that sugar is a natural source of glycolic acid? It helps moisturize the skin and treat any damage caused by the sun and aging. It's also an excellent topical exfoliant, which gives you a glowing, healthy, young-looking skin. It is okay to use regular table sugar for your face but it is more advisable to use brown sugar because of its finer granules. For the body, raw sugar or turbinado sugar is best because it is naturally coarse. Sugar and honey makes an excellent scrub even for those with extremely sensitive skin.
What You Need:
2 tablespoons of honey
2 teaspoons of sugar
What To Do:
Mix honey and sugar together.
Apply the mixture to your face and neck and gently massage in circles for about a minute.
Let it sit for 5 minutes.
If you want to use it as a mask, leave it for 10 minutes.
You can also massage your lips gently with the scrub to exfoliate dry, cracked lips.
Completely rinse it off with warm water and pat dry.
Repeat the process once a week. If you have oily skin, do this 2-3 times a week.
6. Honey + Aloe Vera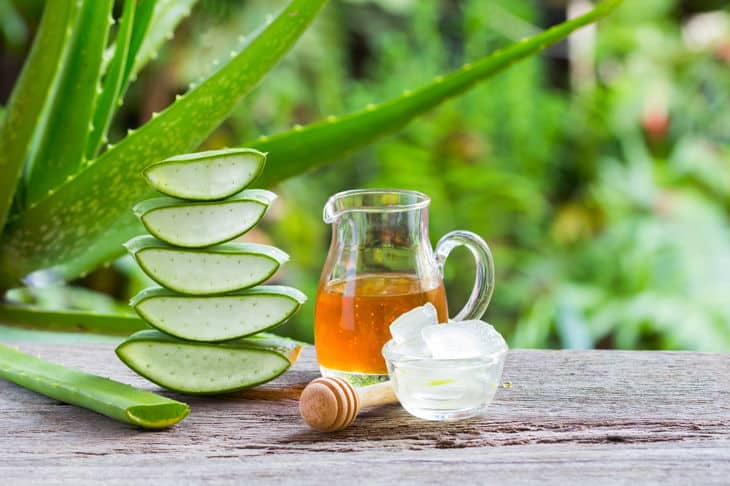 Aloe vera has been widely used to treat burns, acne, eczema and other skin problems for many years. It has been considered a wonder gel for its natural beauty benefits and has even been termed "Plant of Life", "Potted Physician" and "Medicine Plant". Its enchanting extract hydrates, moisturizes and softens the skin; promotes skin renewal; helps heal sore and damaged skin; and fights aging.
What You Need:
1 tablespoon of honey
1 tablespoon of aloe vera pulp
What To Do:
Mix the honey and aloe vera pulp together.
Gently apply the mixture to the affected areas.
If you want this as a mask, apply it to your entire face and neck.
If other parts of your body areis also affected by acne, this mixture is also safe to use.
Let it sit for 10 minutes before rinsing it off with lukewarm water.
Pat dry.
7. Honey + Turmeric Mask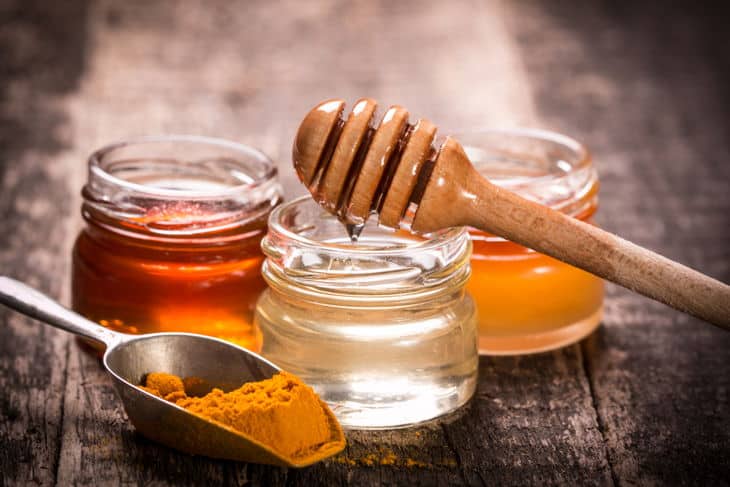 Have you tried eating Moroccan chicken? How about red curry? Turmeric is an economical ingredient usually found in these dishes. Aside from being a tasty additive, it is also known for its medicinal properties with over 300 antioxidants available. That's why a lot of people refer to it as "the wonder spice". Turmeric is very effective in fighting acne and breakouts, clearing scars and inflammation, and reducing oil secretion.
What You Need:
1 tablespoon of honey
1/8 teaspoon of turmeric powder
What To Do:
Combine honey and turmeric powder together until it becomes pasty.
Apply the paste to the affected areas and let it sit for 20 to 25 minutes.
Rinse with warm water. Pat it dry and apply a non-comedogenic moisturizer.
Do this process religiously for excellent results.
Final Take
I'm sure it's very frustrating to try and fail a lot of different home remedies that people tell you about. And if you're one with an acne problem, you're probably in over your head by this time and you just want the smartest fix to your skin woes. Well, sweet news! All these 7 ways on how to use honey for acne are highly effective. The best for me, though, is number 4: honey and neem. It is a total panacea! So stop worrying, honey. We've got you covered.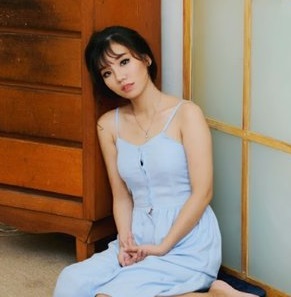 Hi Everyone, BeYoungAholic's aim is to help women who have lost their self-confidence because of the way they look. We will provide you tips and bits of advice on how to take care of yourself and maintain your youthful look. So, Enjoy the blog!