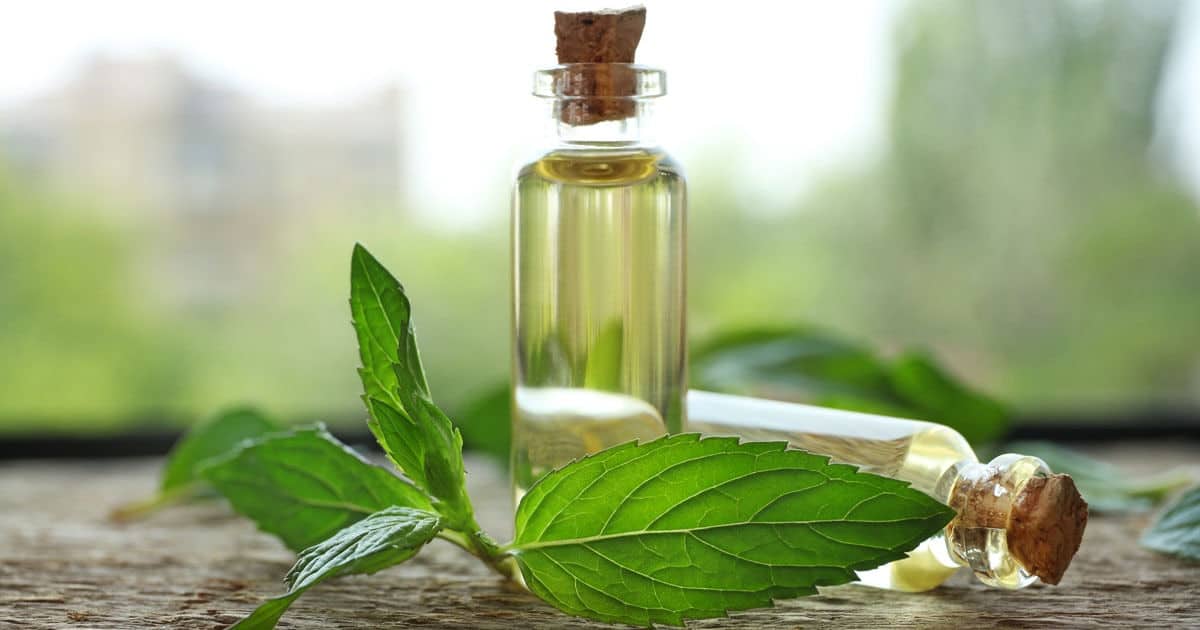 The summers are here, which means heat is going to come to give you a hug and a headache while leaving you with a sweaty body. Well, we all want to stay cool throughout the day, but is it really possible with all this scorching heat and humid air everywhere?
As soon as the summer months hit, we look for ways to stay cool. An air conditioner is only limited to the interiors, but when we go outside for normal outdoor activities we need some kind of coolant to save us from the heat. And even while sleeping some kind of coolant would be really useful. Most of us tend to stay indoors during the summer months, but if you want to stay fresh during a lazy afternoon by the beach or pool, a good outdoor coolant would come handy.
Ayurvedic hair oils could be very useful when it comes to cooling. Yes, you heard it right. Certain oils have been proven to provide a cooling sensation to the body. Here are a few oils that will help you make the most of your summer activities without heating you up:
Lavender Oil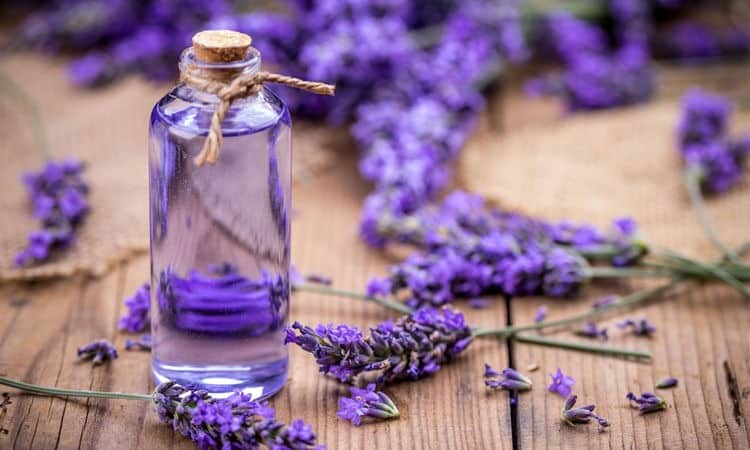 Lavender oil is one of the most versatile essential oil. It is well known for its relaxing effects. Therapeutic lavender is used to cleanse cuts, bruises, and rashes. The fragrance is relaxing both physically and emotionally. Try carrying a bottle of lavender oil and spray it for instant freshness and calmness. Lavender oil also helps you to have a good night's sleep.
Lavender is not only known to decrease body heat, but it also cools the mind, according to Ayurveda. Try inhaling a few drops from the bottle itself to instantly cool yourself up or you can put some lavender oil into your palms and rub them together and inhale. Applying lavender oil on temples and forehead can reduce the headache that is caused by too much heat.
It also helps in uplifting your mood by getting rid of the sluggish feeling we get after the summer heat. For the sweaty days, you could take some lavender oil and apply it on your underarms to get that fresh feeling while killing the germs at the same time.
Peppermint Oil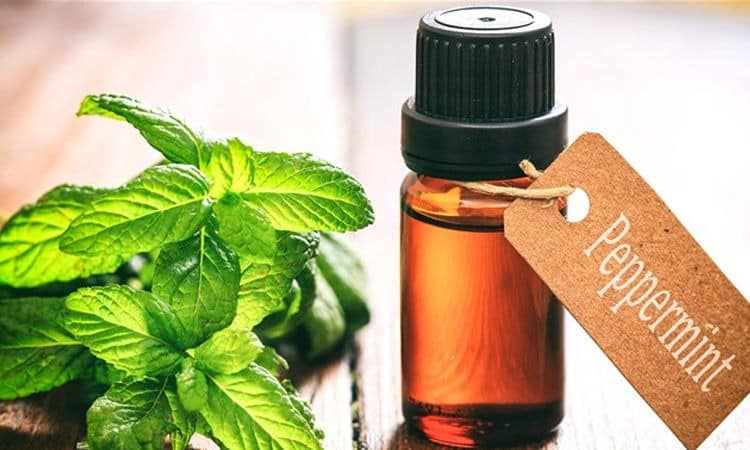 Peppermint oil is known for providing frosty and refreshing relief. It is derived from peppermint which is a hybrid between spearmint and water mint. Peppermint is commonly used in foods and beverages for flavoring and in soaps and cosmetics; it is used as a fragrance. Peppermint oil can help you with symptoms of irritable bowel syndrome.
Peppermint essential oil contains menthol, which is an organic compound. Menthol is well known for its cooling sensation. Other than that, menthol also helps relax and ease headaches caused by tension and muscular pains. Taking a sniff from the bottle itself works wonders to cool you, but if you want that icy tingly sensation you can apply a few drops in the bottom of your feet or the back of your neck.
You can also add a few drops to water and keep it in the fridge and apply it to your forehead later with a cloth. But be careful with it because it is known to be potent and can also interfere with sleep. It is not advisable to use it for children below 7 years.
Cool Oils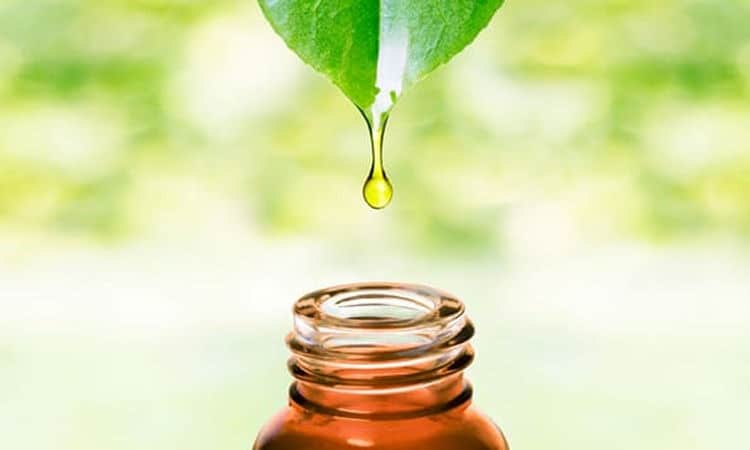 Indian Ayurveda is well known to provide a lot of hair oils that help cool you down. These ayurvedic oils are a mixture of many herbal elements, and free from any harmful chemicals. They are known as cool hair oils, and many herbal cool oils can be found in India. They generally come with other benefits like hair growth, anti-dandruff and anti-hair fall properties.
Cool oils also help you get rid of headache caused by daily work and calm you down externally and internally. Hibiscus oils tend to cool the scalp, and all these cooling oils have hibiscus extract as one of their ingredients. Take a good amount of cool oil and massage it into your scalp, slowly moving towards the tips. This will not only cool you down but will also moisturize your hair in this process.
Spearmint Essential Oil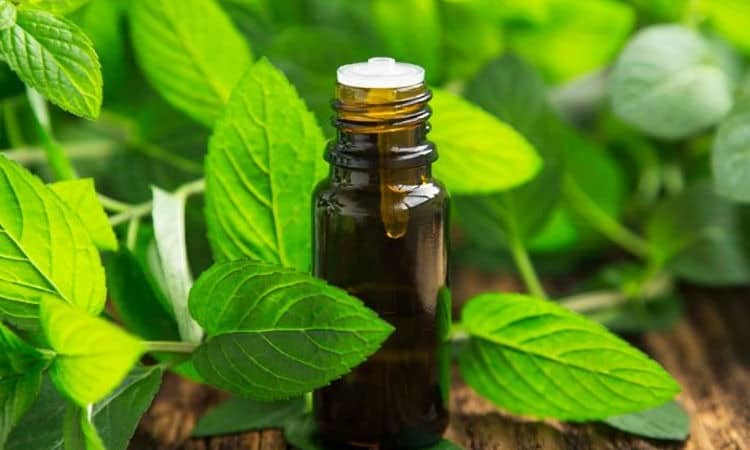 Spearmint oil is extracted from the leaves and flowering tops of the spearmint plant. Those who think peppermint is too strong tend to use spearmint as an alternative. Although peppermint contains more menthol than spearmint, spearmint has a soothing aroma which is said to rejuvenate the body and mind and is also used in aromatherapy.
It can be used in the same way as that of peppermint oil.
Eucalyptus Essential Oil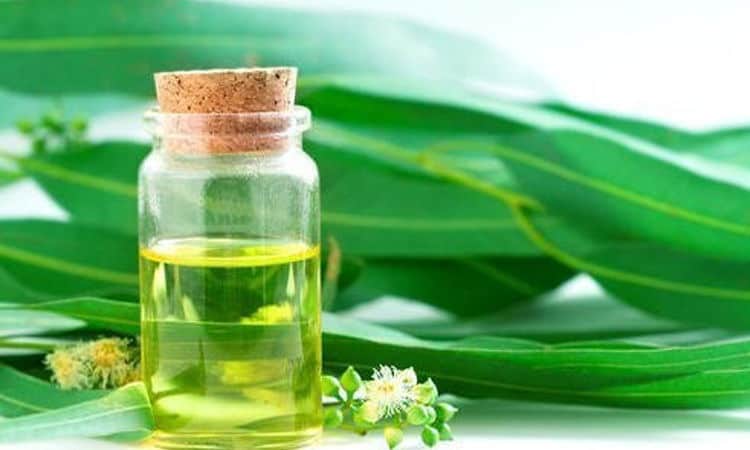 Eucalyptus is a tree and the oil derived from this tree is known as Eucalyptus oil. There are many types of Eucalyptus oils, of which the Eucalyptus globulus essential Oil is known for its many benefits as it helps in dealing with respiratory problems like asthma, bronchitis and can also help with flu, cold and fever. It can also be used in massage to ease muscle pains.
Eucalyptus oil can be a nice alternative to peppermint oil and spearmint oil, and also can be used together with the other oils in cooling blends. It can also be sniffed directly from the bottle for calming your mind and to improve respiration.
Sandalwood Essential Oil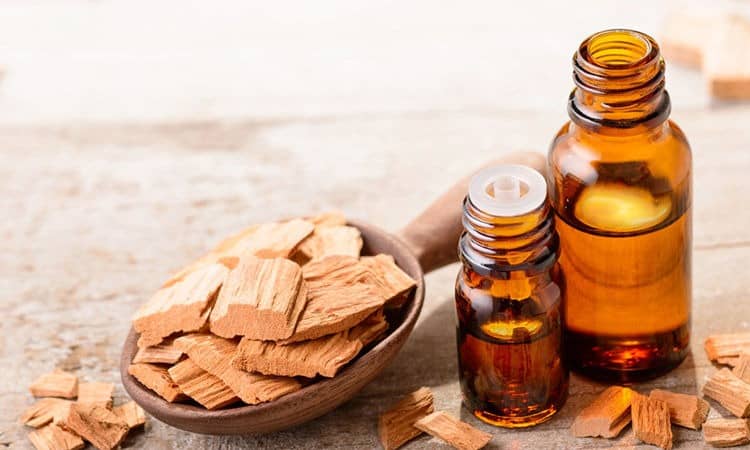 Sandalwood has been very popular in India since the early ages for its cooling and calming properties. Its scent is woody, earthy and ancient and is generally used as an alternative for peppermint oil since peppermint oil is comparatively harsher to the skin. It is usually used as a base for products such as incense, perfumes cosmetics, etc.
Sandalwood is known to stop excessive sweating, therefore dabbing some on your underarms would leave you smelling fresh and sweat free all day long. Even one drop rubbed on the forehead could cool you in an instant. Since sandalwood is becoming rarer and rarer, it is important for it to be sustainably stored.
These are some of the oils that will help you cool down if you aren't a summer person. Also, you must be cautious while using essential oils. Always dilute them before using directly since they can be very harsh. Also, do not drink essential oils, they are not for that purpose. Practice safe and natural cooling this summer and make your summer more enjoyable.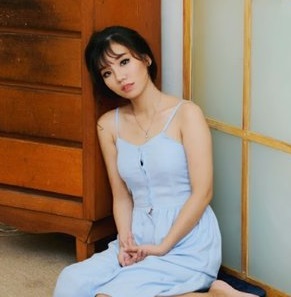 Hi Everyone, BeYoungAholic's aim is to help women who have lost their self-confidence because of the way they look. We will provide you tips and bits of advice on how to take care of yourself and maintain your youthful look. So, Enjoy the blog!