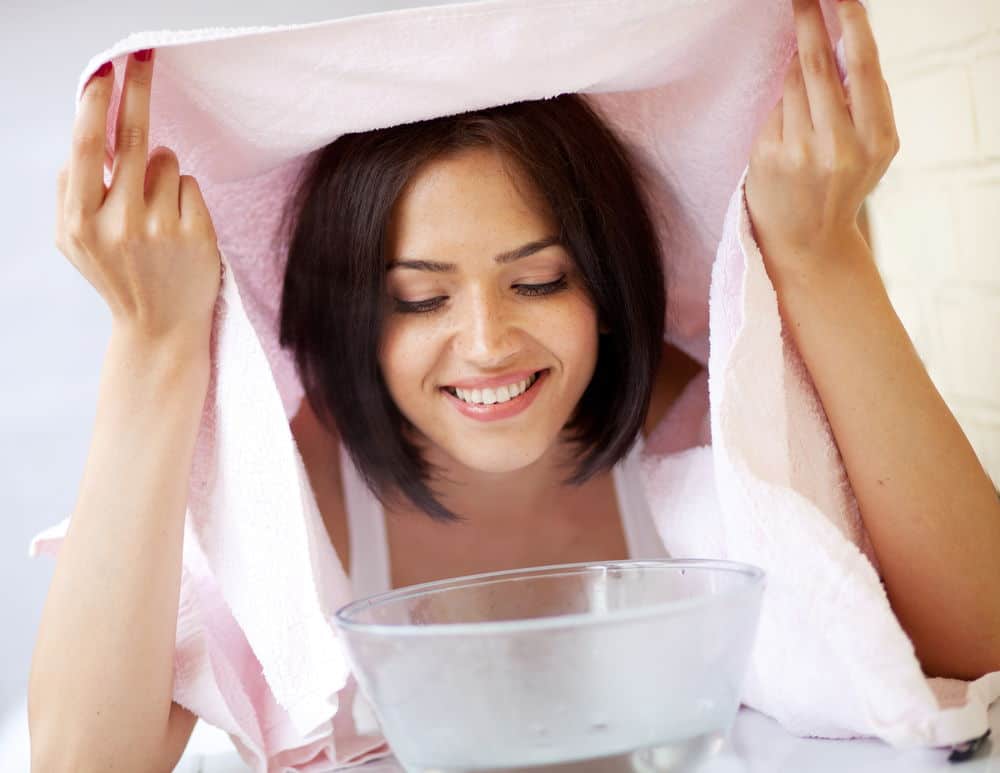 Have you ever wondered why some women seem to have more beautiful skin compared to yours? While you might suffer from dryness and premature aging, these women have tight, dewy skin with a rosy glow to it.
You have tried a lot of products that promise you this and that but you have always ended up disappointed and just about to give up. The only time your skin shows signs of life are those rare trips to the spa or salon for a nice, soothing facial.
But can you do a facial at home?
Not exactly, but you can bring a bit of the salon to your home. To your dressing table, even. It is called a facial steamer and we will show you the best face steamers in the market so you, too, can get that soft, dewy, glowing skin in the comfort of your home.
The Best Facial Steamers
The Okachi Gliya Nanosteamer uses a nano ionic atomizer that silently and effectively turns clean water into extremely fine particles in the form of powerful and consistent steam. These finer particles can penetrate the skin barrier more efficiently to give you a more thorough treatment. The advanced Positive Thermal Coefficient (PTC) ceramic heating element used to vaporize water ensures that there is no disturbing chemical or plastic smell and that the water tank will be kept clean without corrosion.
A UV lamp is also built into the device to sterilize the steam. The water tank can accommodate 80 milliliters of water, which can give you about 15 minutes of good, consistent flow of steam. The machine will also automatically switch off when the water runs out.
The temperature of the steam released is about 104 degrees Fahrenheit and buyers are advised to keep a minimum of 8 inches distance between the steamer and the skin, although you can modify this if you find it too hot.
After using the product, you must give it at least 10 minutes to cool down before using it again.
Pros
BPA-free
Produces comfortable, consistent steam quickly
Comes with a built-in mirror
Cons
10-minute cool down time before next use
Cannot be used with essential oils as anything other than distilled water will damage the product
No mention of a warranty
---
Like the Okachi Gliya facial steamer, this facial steamer from Kingdom Beauty uses a PTC ceramic heating element to vaporize the water and deliver consistent steam with extremely fine particles almost instantly.
It uses a high-tech ozone function to sterilize the steam. A UV lamp is also built into the device to sterilize the steam.
A full tank of water in the KINGDOMBEAUTY Nano-Ionic Facial Steamer can last for 8 to 10 minutes, delivering steam with a temperature of approximately 40 degrees Celsius or 104 degrees Fahrenheit.
Pros
Automatically switches off when water in tank is consumed
Convenient and user-friendly
Produces steam in less than one minute
Cons
Some unit broke soon after using
---
The FLYMEI Nano Ionic Facial Steamer delivers consistent steam in seconds. It uses advanced nano-atomization technology to produce steam that claims to penetrate the skin barrier more efficiently than regular steam.
This device can also run as an interior humidifier in any weather. It can also be used to relieve colds and sinus problems. Just remember to use distilled water and not add anything else to the water tank as it might cause problems for your device.
A UV lamp is built inside the device to kill bacteria. A full water tank can give you consistent steam for up to 10 minutes and automatically shuts off in case your machine is running low on water or overheats.
The FLYMEI Nano Ionic Facial Steamer comes with a 100% money back guarantee
Pros
Low cost
Produces consistent steam in seconds
Easy to set up and use
Automatic low water and overheat shutoff
Cons
Steam has a certain chemical smell for the first few uses
Some units broke within a few months of use
---
One of the most popular models from a trusted brand, the Panasonic EH-SA31VP comes in a lovely, compact design that has no problem fitting in with all your other stuff. It is quite safe and easy to use at home, giving you a steady flow of steam with particles that are 4,000 times finer than ordinary steam.
Panasonic must have heard all the busy women out there who don't have time for even a good steaming session when they created the EH-SA31VP Nano Facial Steamer as it provides a 6-minute program as well as a 3-minute program for a quick steaming for ladies on the go.
Pros
Great, compact design
Safe and easy to use at home
Silent
Leaves face moisturized
Cons
More expensive than most home facial steamers
Does not cover the entire face so you may have to adjust your angle so the steam can get to all parts of the face
Has a chemical smell the first few uses
---
From LCL comes a CE certified herbal aromatherapy facial steamer with purifying ozone, making it the perfect addition to any salon or spa. The device has ultraviolet ozone capabilities that purify the steam as it passes through the steamer arm so it delivers not only consistent but clean steam to the face.
It also comes equipped with a herbal basket to add some aromatherapy service. This also means that the device can be used with essential oils, which is great as most home facial steamers can only be used with distilled water as other substances like essential oils will clog and destroy the device.
As this is not just your run-of-the-mill home facial steamer, it comes with a 5x magnification lamp for close-up inspection of pores and treatment areas as well as an 8x high-magnification loupe to extreme close-up inspections. A soft-cool fluorescent bulb is gentle on the skin and not drying.
It also comes with 4 glass electrodes to be used for various treatments.
Pros
Easy to set up and put together, despite its being more complex than a home facial steamer
Provides strong, consistent, and clean steam
Can be used with essential oils
Cons
Manual is sent by the manufacturers through email
Mag lamp has the tendency to keep falling so you may need to do a few adjustments
---
Effects of Facial Steaming on Your Skin
Have you ever tried a sauna before? If you haven't then I suggest you go out and try it one of these days. You might feel a little silly sitting in a hot room with a bunch of near-naked people—including you—but the results are simply amazing.
Facial steaming works in mostly the same way but you can easily do it at home.
Opens Up Your Pores
"But my pores are already wide open! I don't need them to grow big enough to swallow the whole world!"
Before you explode into the Tragedy of Big Pores, hear me out. Large pores are determined by genetics. If you have oily skin, then you are bound to have larger pores to let out all that sebum. What makes your pores ugly as fudge is the accumulation of sweat, oil, and dirt clogging them. How will a facial steamer help you with that? Easy.
The steam will encourage your pores to open up so it will be easier for you to clean them out. Open pores will also make your skin more receptive to serums and treatments so think about steaming up before your next weekly mask.
Increases Your Circulation
You know that rosy, dewy, glowing look? Yup, you can get that with a regular steaming session. The (bearable) heat from the steam will cause your blood vessels to dilate or open up so blood can flow freely and faster in them. This improvement in circulation means the blood can supply the skin and other tissues with oxygen and nutrients faster as well as carry away toxins and other waste byproducts just as fast!
Detoxification
A facial steaming session will work the same way as a sauna, opening your pores, increasing your circulation, and making you sweat more. What do you need more sweat for, you might ask. Well, sweat is the body's natural mechanism of getting rid of all those things it doesn't need and may even be harmful to it. Sweat will also help to push out all the gunk your face managed to acquire over time. Trust me, with all the dirt and pollution in the world nowadays, you seriously need to sweat all that dirt out.
Tightens The Skin
Once the clock starts ticking, it is really hard to turn back the hands of time.
Unlike facial creams and whatnot that might work for a (small) percentage of the total population using them, using steam regularly on your face will tighten your skin so you look younger almost immediately after. Use it regularly and your friends will be asking you if you have somehow managed to find the fountain of youth.
---
Choosing a Facial Steamer
Price In terms of price, facial steamers can range from facial humidifiers that are less than $50 or a professional steaming machine like the ones you see in spas that are in the $100 range.
If you're not planning to put up a spa anytime soon, a simple humidifier for $50 should do the trick.
Efficiency
Before you buy the nearest face humidifier, you should first ask yourself two things:
How long will it take for the machine to turn water into steam? Keep in mind that a cheaper model will probably take longer to turn water to steam.
Does the steam flow smoothly and uniformly? Because, you don't want to get hit in the face by sudden spurts of steam. So not cool.
Features
While a simple humidifier will do the trick, if facial steaming is all you are really after, there are certainly some models with fancy trimmings you might enjoy. You know, things like timers and cool air cycles and actual programs. However, if these fancy features are what your little heart desires, then be prepared to shell out a little more cash, too.
Warranties and Policies
I always make sure to check these things whenever I buy new gadgets or equipments and I suggest you make it a habit, too. Even if you do the purchases online.
This way, you can be sure that you would get a device that is expected to work well and not burn your house down. If it does burn your house down or leave unsightly marks on your favorite dressing table, you also have valid cause to demand reparation from the manufacturers.
Unless, of course, you have violated some of the policies and guidelines in the use of the device, in which case the company cannot be held liable.
Conclusion
Facial steamers are a convenient way to get the benefits of a spa or salon trip in the comforts of your own home. It is also a pleasant way to wind down after a stressful day at school or work.
Not only does it make your skin look prettier and younger, it is also has a lot of healthy effects on your skin when used regularly. Plus, it is a pretty good way to zap that cold and work on your clogged sinuses.
For a little over $50, you can get all the benefits of a good facial steaming session at home with the Okachi Gliya Nanosteamer. This little guy is capable of giving you nice, consistent steam for approximately 10 minutes and even shuts off automatically once it has consumed all the water in the tank.
Not only that, it does not come with a disturbing chemical scent even with the first few uses and is pleasantly quiet, making it an ideal way to level up your beauty and skin care regimen at home as well as give you a nice way to relax after a long day at school or work.
Did you like this article or find it useful? Do you use a facial steamer regularly, too? What effects have you noticed on your skin and what models can you recommend? Let us know in the comments below and don't forget to share this article with your family and friends!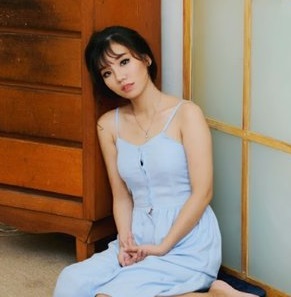 Hi Everyone, BeYoungAholic's aim is to help women who have lost their self-confidence because of the way they look. We will provide you tips and bits of advice on how to take care of yourself and maintain your youthful look. So, Enjoy the blog!