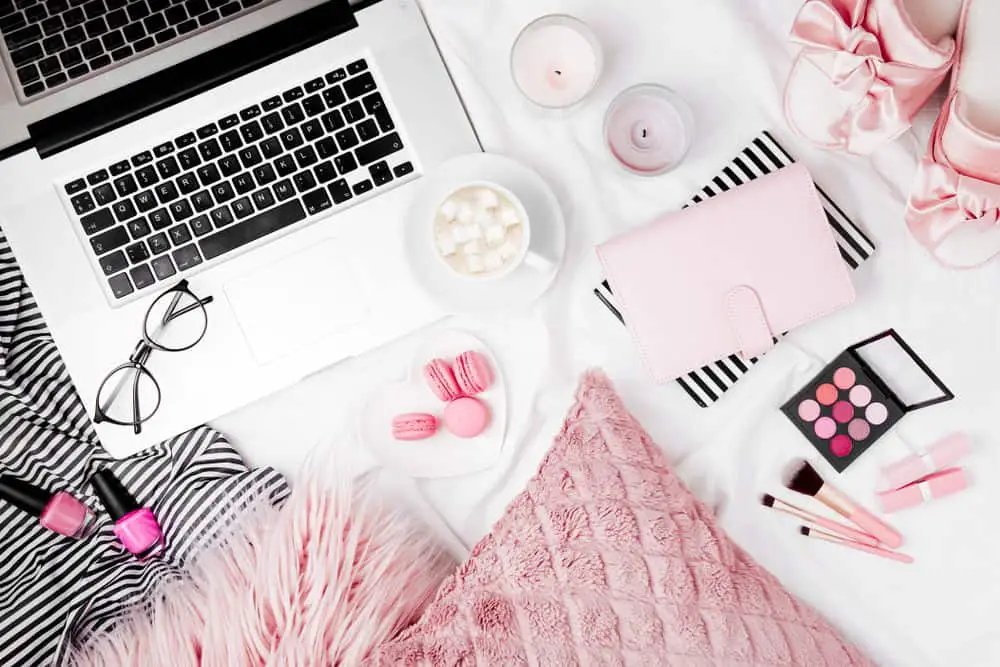 A wise buyer would search for feedbacks or reviews about the product before buying it. It's the same thing when buying beauty products. Since the majority of consumers today prefer to purchase online, it is important for them to read reviews before adding the item to their cart. And who would they trust? Of course, the bloggers who are experts in their fields.
Lots of beauty enthusiasts have turned to some of the best beauty blogs at a certain point or another. These beauty bloggers are earning a lot because makeup addicts are depending on their blogs to determine which item to purchase. These passionate bloggers have carefully developed their blogs and ensure their followers that they will provide accurate and updated info about hair, makeup, nails and skin care.
They are not just gurus in their own right. They are also providing beauty advice, different point of view and awesome pictures. Here are 26 most reliable and informative beauty bloggers in no particular order that you can trust.
The Skincare Top List blog is Lydia E. Millen's way of contributing something valuable to the skincare industry and the huge beauty blogging community. The "top lists" she and her team of beauty experts create cater to specific skincare, hair care, and pregnancy-related concerns. One very good example is the post about the Best Korean Moisturizers, where those with dull, aging, and sensitive skin find solace.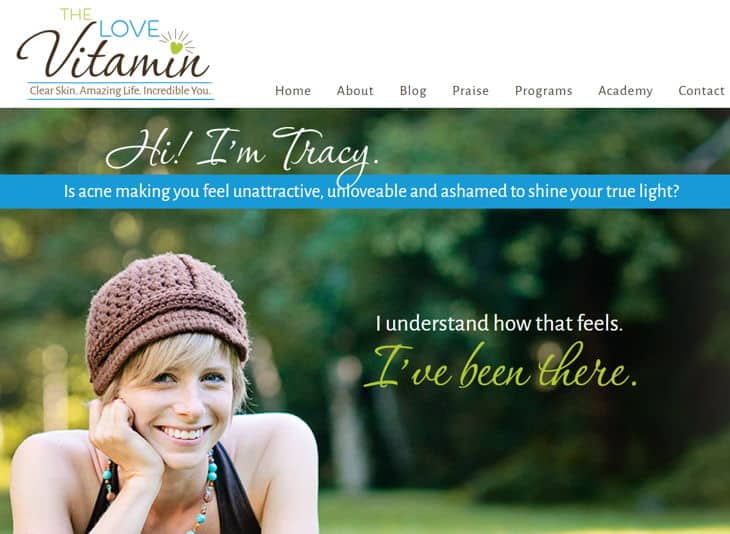 The Love Vitamin helps women who have tried it all for their acne. I help them get to the root cause of why they're getting acne and finally heal it once and for all with holistic lifestyle changes.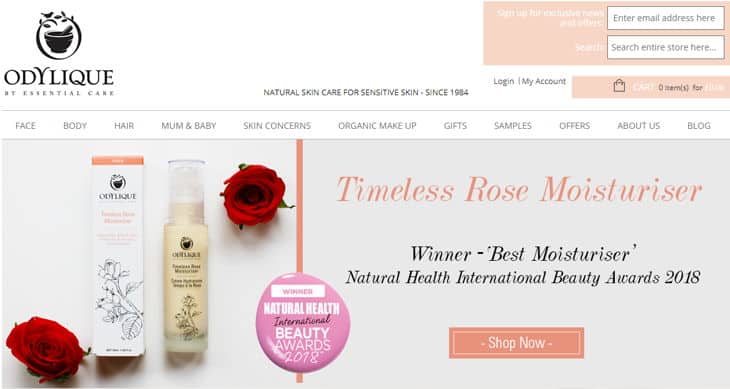 Hub of practical information on organic skin, hair care and natural living. From how-tos and tips to in-depth articles, we want to inspire readers to live a green, healthy lifestyle, particularly through the beauty products they use.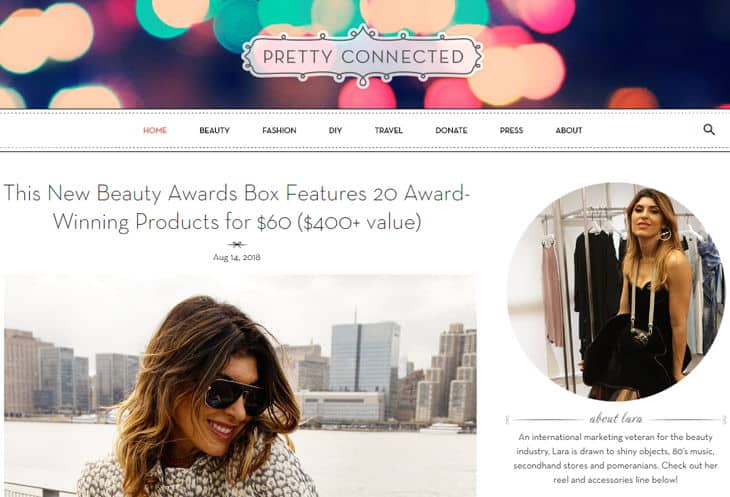 Lara Eurdolian is the founder of Pretty Connected (prettyconnected.com), a top rated, NYC-based beauty and lifestyle blog that offers a unique blend of life and style. As a much sought after industry insider, Lara has been featured in publications including Vanity Fair, The New York Times, Extra, Real Simple, Glamour, Allure, New Beauty, Cosmopolitan, Health and Elle.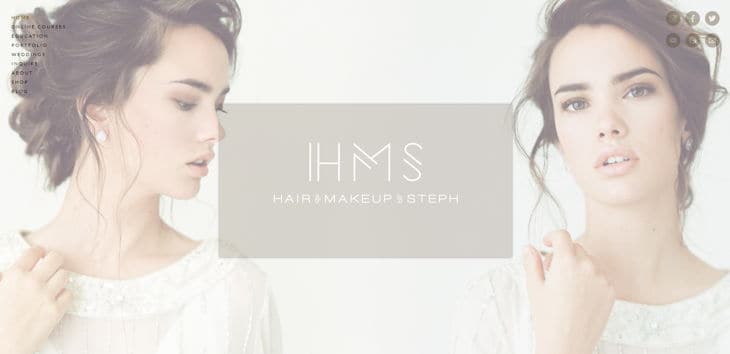 Hair and Makeup by Steph, the page you can trust when it comes to styling hair during a wedding. Stephanie Brinkerhoff is a professional up-styling guru and a makeup artist for 10-years. Aside from providing your dream wedding makeup and hairstyle, Steph also shares easy-to-follow tutorials on the latest beauty trends.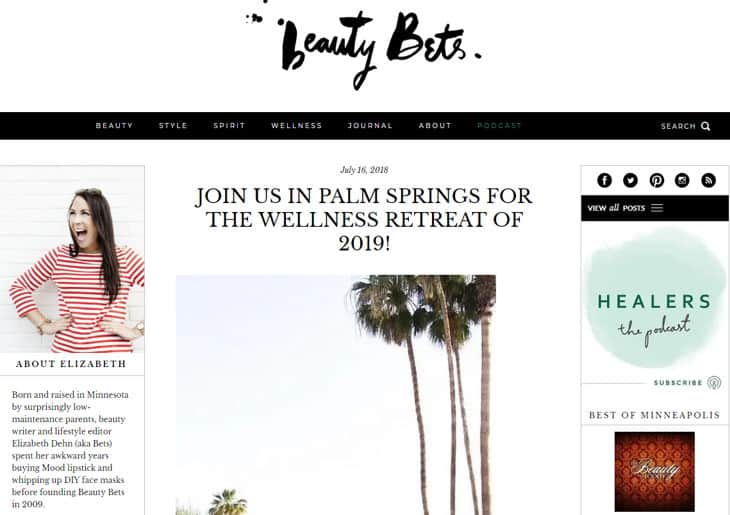 Beauty Bets is owned by Elizabeth Dehn (aka Bets) which was founded in 2009. This is her way of sharing candid product reviews and advice with discriminating readers everywhere. With her quest to help others achieve self-love and acceptance, she created an inspirational space that helps the readers find the perfect red lipstick and get rid of sunspots.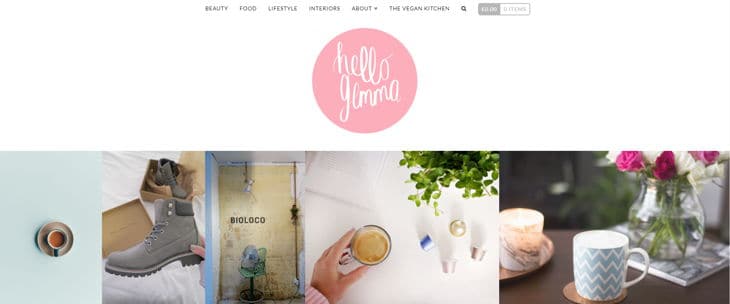 Hello Gemma was created by Gemma who lives in the North West of England. Her interest in beauty blogging started when someone advises her not to buy a well-advertised mascara having false claims. The blogger writes unbiased product reviews and some tutorial videos, such as how to trim your own bangs. Honest and humble this blog keeps it genuine.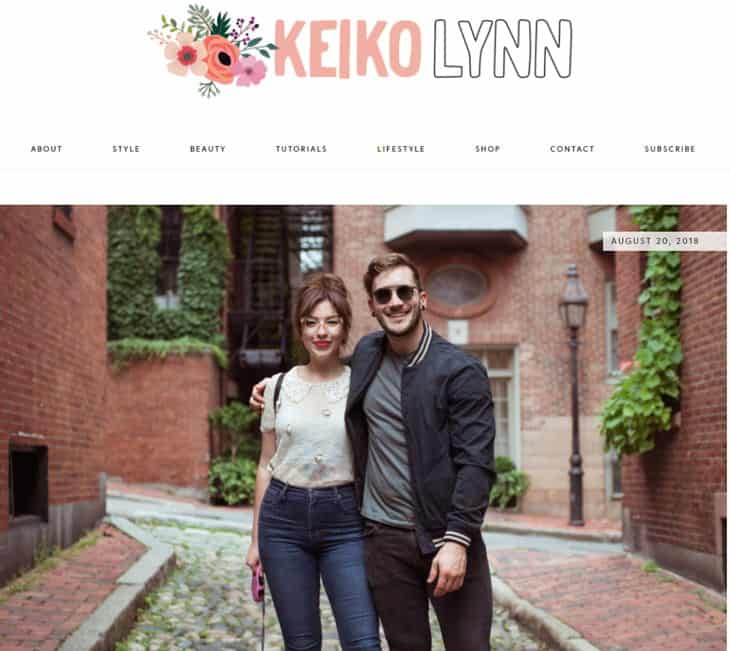 Keiko Lynn is a blogger for several years now. She lives in Brooklyn with her little puppy Miku and her boyfriend and three lovely cats. Her blogs contain beauty tips and tutorials, the latest trend and style and a peek of her everyday life. Keiko is a 31-year-old open-minded lady who does her makeup on her own.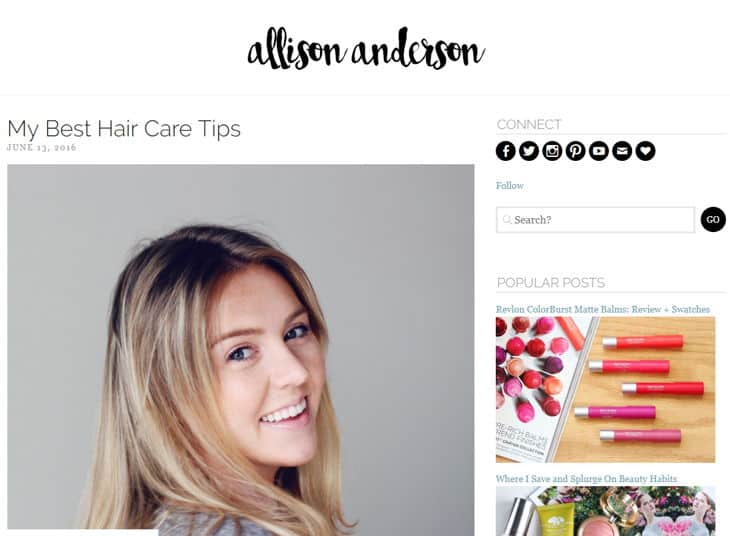 Allison Anderson is not just a blogger, she also shares her interests in the online world thru her vlog. She is a makeup addict, camera nerd, travel enthusiast and love to watch TV. Allison's started her blog in 2009 with YouTube videos about style and beauty. She never thought that it will become one of her passions.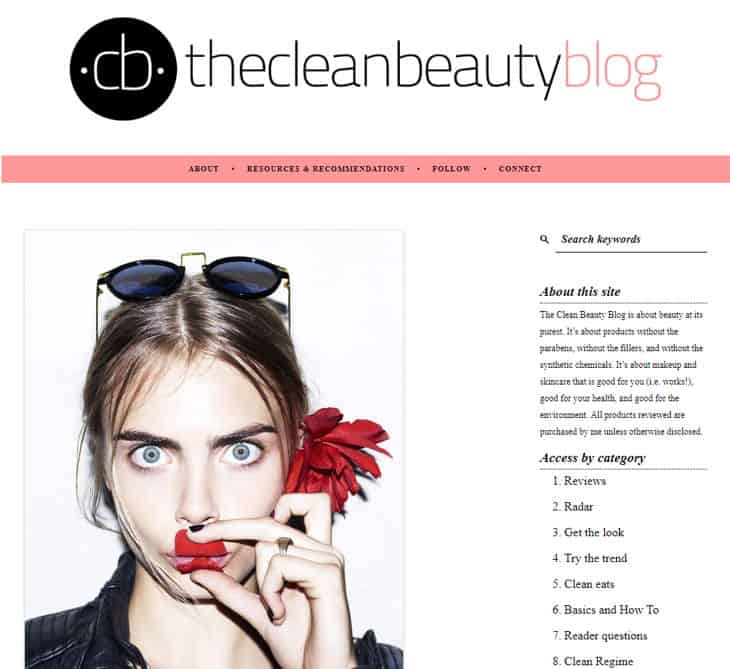 The Clean Beauty Blog is all about organic beauty. The products they review and promote do not contain parabens, it is free from fillers and it does not contain any synthetic chemicals. It is all about makeup and how to take care of your skin. It also discusses what is good for your health, and for the environment.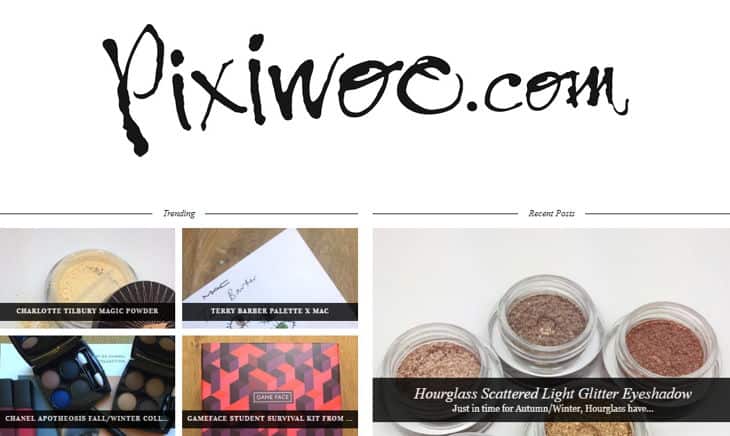 Pixiwoo.com is being managed by sisters and captured lots of fans through their vlog makeup tutorials on YouTube. They are now into new venture known as Real Techniques about cruel-free makeup brushes. They also share their ideas about the latest makeup trends and beauty products.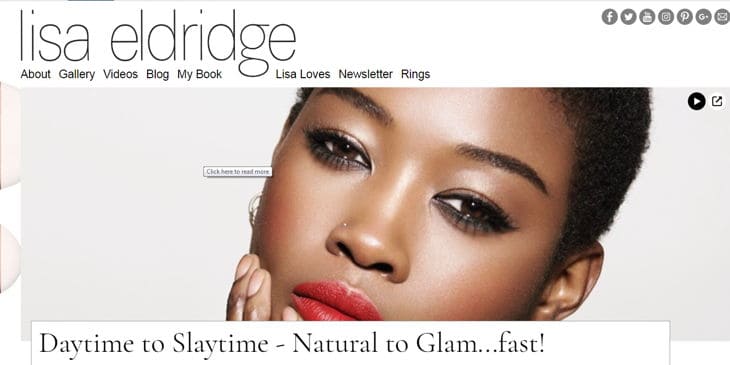 Lisa Eldridge has become a popular name in the UK and in the world as the makeup artist who mastered the fresh face, flawless look. There is no better than to learn from the experts, and Lisa shares easy, helpful videos with readers on the most commonly asked questions in the beauty niche. She makes sure that she answers all your questions from simple how to try out a red lipstick or looking for the best foundation.
MadeLeine Loves blog is a collection of makeup tips and advice. She started her blog with reviews on beauty products, facials, and her adventures abroad and also some random thoughts about London where she lives. She also has tutorial Vlogs on techniques on putting makeup and choosing the right product. Her blog also includes everything about her life and the people she loves.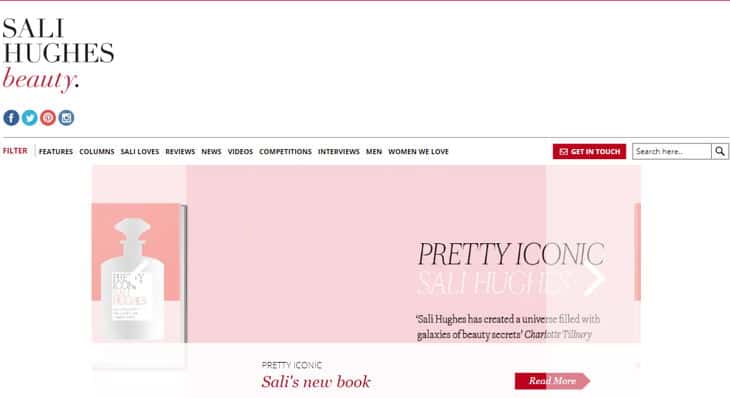 Sali Hughes is a popular makeup artist and a weekend columnist in Guardian. Her approach to beauty blogging is very interesting that will make you stay around to learn more. Sali is likewise a best seller on Amazon, with her book entitled Pretty Honest: The Straight-Talking Beauty Companion. Her readers love her practical advice and honest opinions concerning beauty and other stuff. She also has a YouTube channel with informative and funny videos.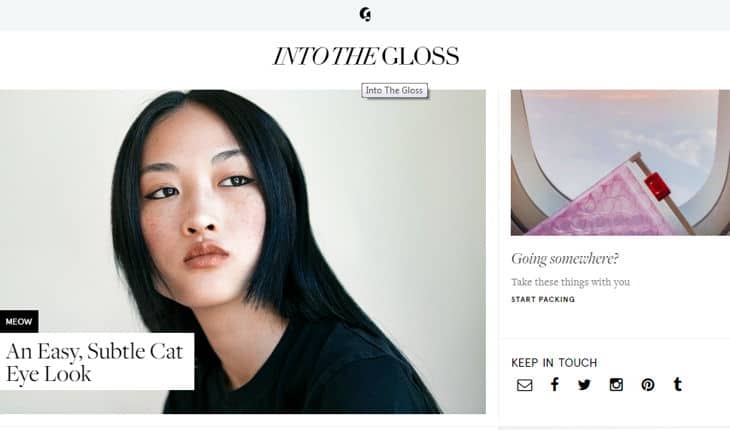 If you are a beauty enthusiast, it is impossible for you not to visit the Into the Gloss blog developed by Emily Weiss. It was just a simple beauty blog that has grown to become one of the most visited sites worldwide. In spite of all the good reviews and popularity, it has remained the same and the personal touch was maintained since it was first launched.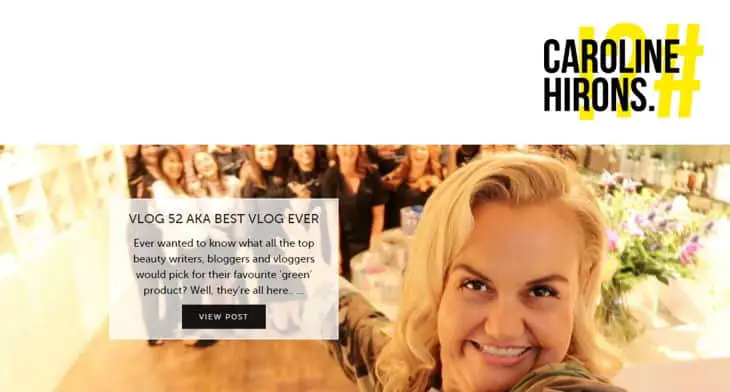 Caroline Hirons is a popular beauty blogger with in-depth experience in the beauty and fashion industry. Nicknamed the skin care oracle, her followers think that what she does not know regarding the health and beauty of the skin is not worth knowing. Caroline is also a facial and brand consultant. Lots of fashion and beauty editors visit her blog and social media regularly, making sure that they will not miss the newest trends and gossip in the beauty and fashion industry.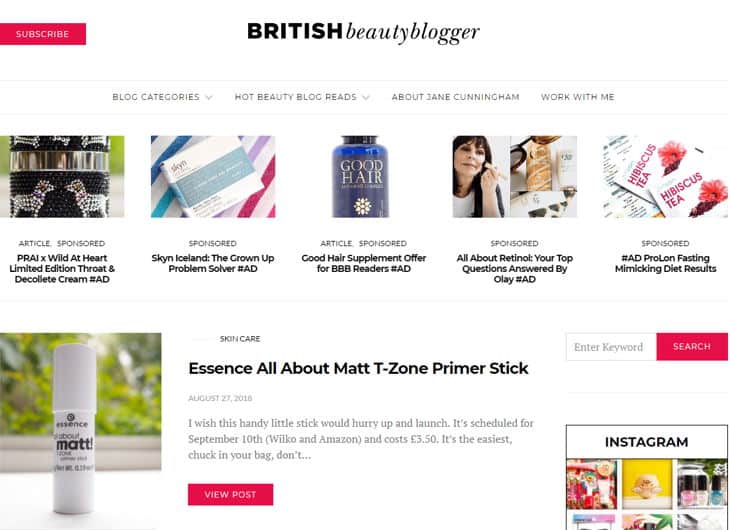 British Beauty Blogger is being managed by Jane Cunningham who has a lot of knowledge about her impressive career as a beauty writer for different newspapers. She has written four books which make her one of the trusted personality when it comes to makeup and fashion. Beauty enthusiasts visit her blog to keep them updated. She started her blog as a way of talking about products, experience, and service that she cannot do in the magazines and newspapers.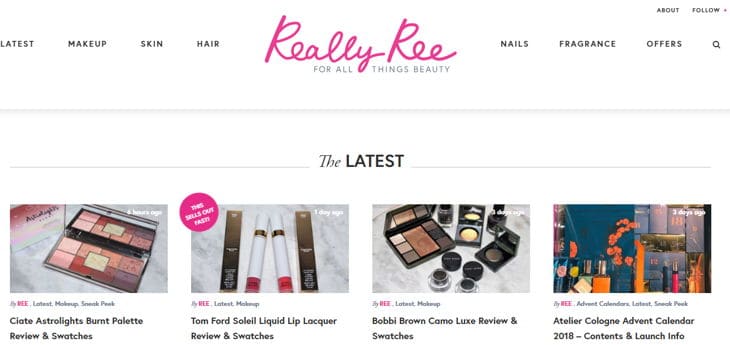 The Really Ree blog is full of beauty product reviews, hair styling tutorials, and makeup how-tos. Anne Marie Lodge's owner of the blog is a beauty expert and has been sharing her ideas and latest trends thru her blog. She also recommends brands that she thinks are safe and very valuable to her followers.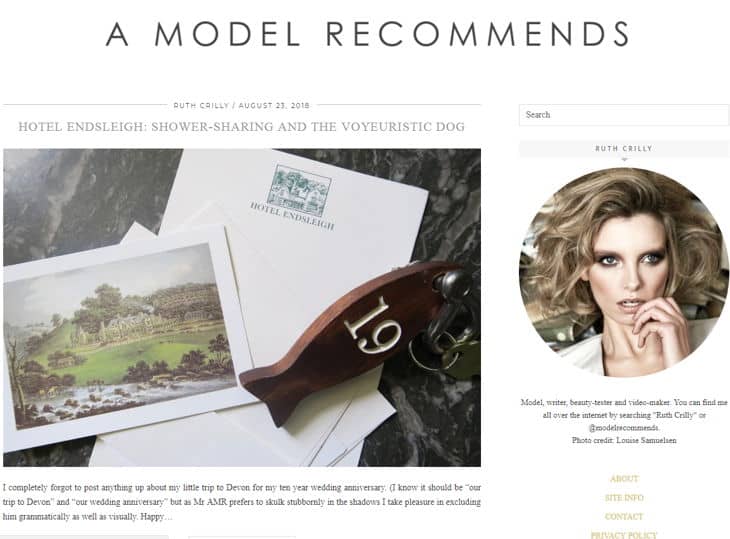 A Model Recommends blog was created by Ruth Crilly a writer and a fashion model. Because of her reputation, she has gain popularity and trusted by many. Her blog is the perfect source of several important information in the industry of fashion and makeup. Providing backstage tips, how-tos and product reviews to the masses. The blog is every beauty enthusiast's dream blog.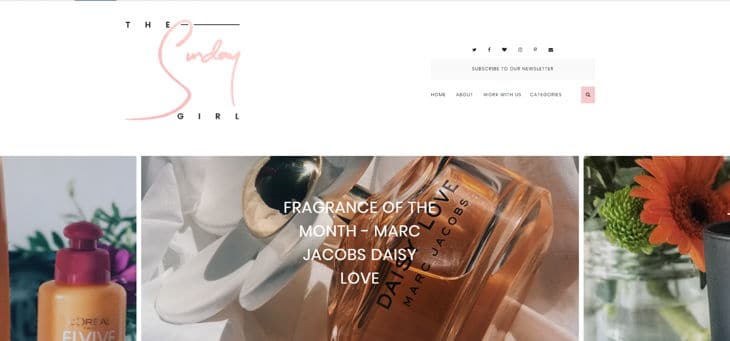 The Sunday Girl blog by Adrienne Lauren is one of the most active blogs in beauty that is updated every day with new and interactive content to keep its followers and readers engaged. Adrienne offers in-depth reviews about cosmetics, skin care, nails, hair and a lot more. It started out 5 years ago and has grown steadily and now one of the leading blogs for authoritative content and opinions on beauty products.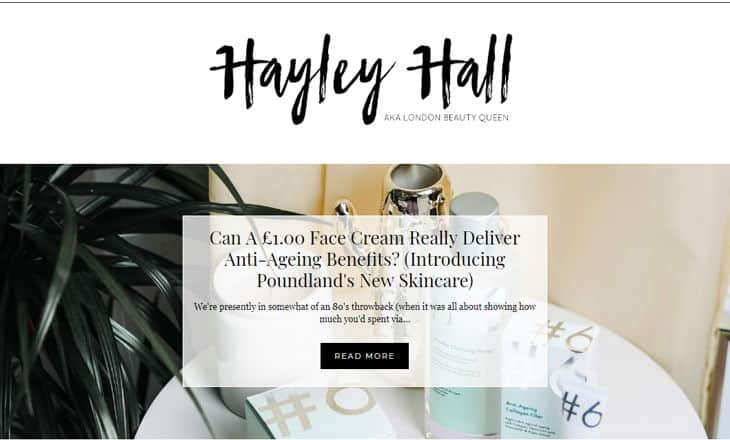 At first being known as London Beauty Queen, Hayley Hall started in 2010 by Hayley Carr. At the early stage of her career as a blogger, she won several awards and gain popularity in the fashion and beauty industry. She started as a brand manager and become a full-time blogger. At present, she has over 500K followers on Facebook with over thousands more on Pinterest, Google+, Twitter, Vine, YouTube, and Instagram.

The Mummy Beauty Corner by Dagmara started in February 2014. Her interest in beauty and makeup has prompted her to create this blog. She wanted to share everything she had learned from the experts, her opinions and thoughts about beauty products and ideas. According to Dagmara, her blog is a reflection of her passion. You can read comprehensive reviews of products, her preferred skincare products and makeup and tutorials as well.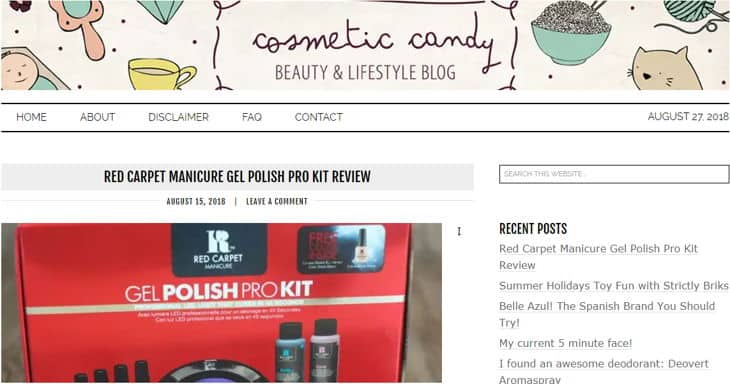 Cosmetic Candy is a British Beauty Blog that features cosmetics, haircare, and skincare from different parts of the world. The blog contains everything that you need to know about beauty, makeup, hair, skincare and a lot more. This is a blog that does not take life seriously. The owner makes sure that her blog is easy to understand.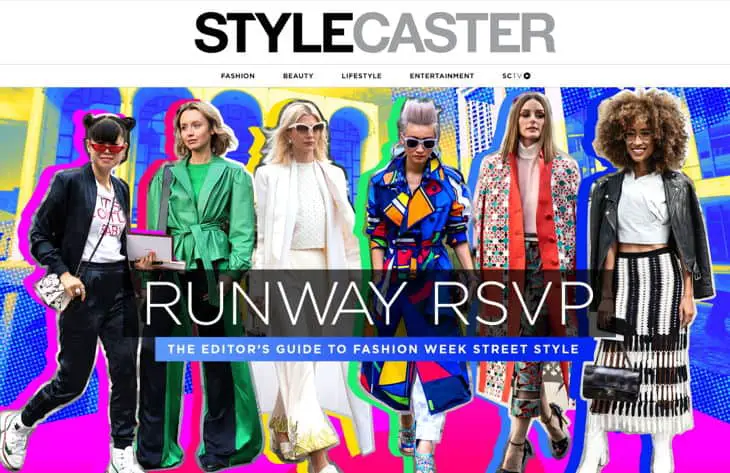 The Style Caster is one of the most popular blogs in the beauty industry. It is one of the most visited sites even by the experts. The site believes that style is possible at any price point and, more essential to every woman. It gives the new generation access to information, and vision in the world of beauty, fashion, entertainment, and life.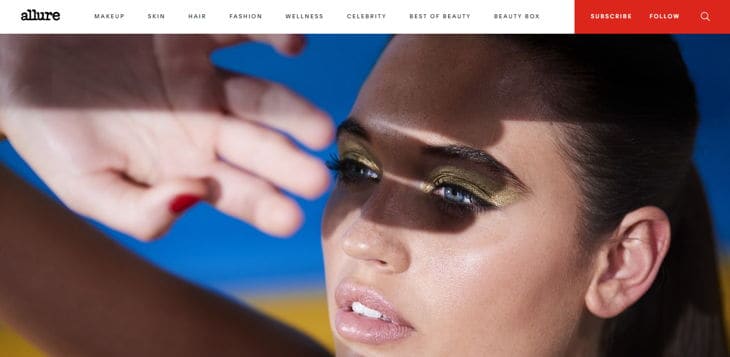 Allure has the same level of popularity as the Style Caster. It is an expert in beauty, fashion, entertainment, and others. The blog guides a woman to her total image. The blog aims to investigate and celebrate fashion and beauty with objectivity and frankness and assess appearance in a wider cultural context. Allure provides content with credentials, which resulted to unwavering consumer trust.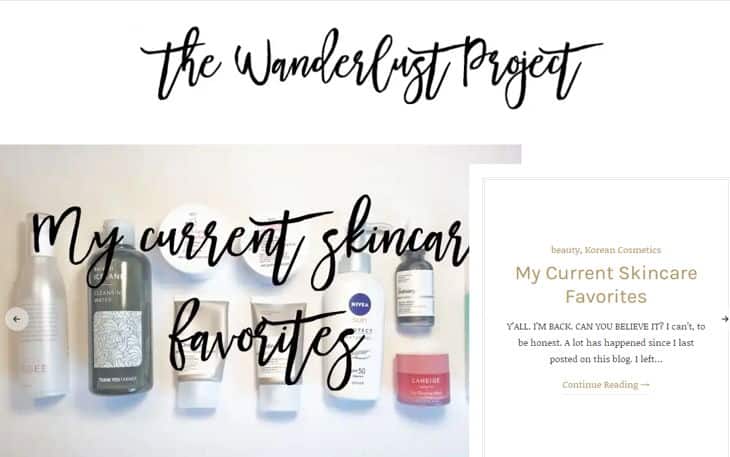 The Wanderlust blog by Sheryll Renata features the different products that she comes across while traveling in different countries. At present, she's in Vietnam, and her blog deals with their products and trends. Sometimes, she talks about Korean beauty where she was able to live there for 2 years. She is just 28 years but she was able to travel around the world and Paris is her favorite place.
Beauty and the Beat blog by Margo is a one-stop-shop for the style conscious individuals. The blog started in 2012 as her way of sharing her personal knowledge and expertise in beauty, style, and entertainment. Margo got her skills and expertise by studying, testing and reviewing products and trying out new beauty techniques. For honest product reviews, beauty tutorials and style, Beauty and the Beat blog is the place for you.
Final Words
Hope the above list of the best beauty bloggers will inspire you and influence your daily beauty regimes. These blogs will help you updated with the latest in beauty, fashion, and makeup that can give you a better and unique new look. With the list at hand, you can save a lot of time on spending on Google searching for the best blogs that can provide you the freshest ideas and beauty tips. If you find this post helpful to you, feel free to share this others.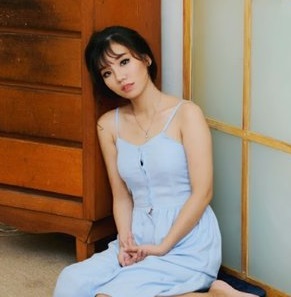 Hi Everyone, BeYoungAholic's aim is to help women who have lost their self-confidence because of the way they look. We will provide you tips and bits of advice on how to take care of yourself and maintain your youthful look. So, Enjoy the blog!